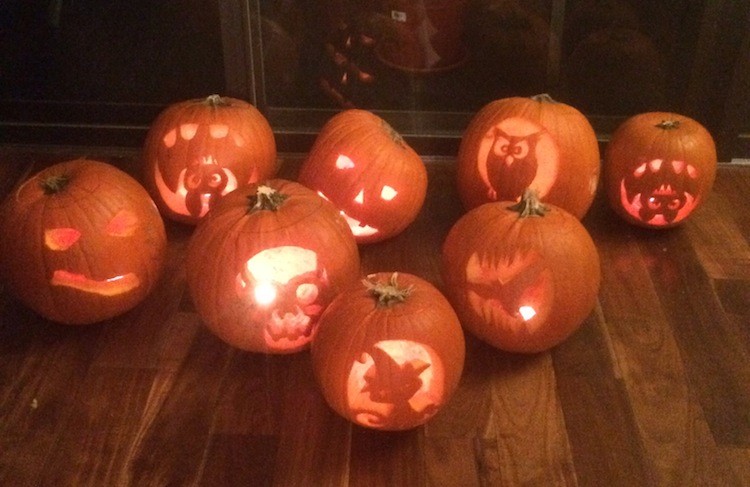 If there's something strange
in your neighborhood,
Who ya gonna call?
Localife Edmonton!
If there's something weird
and it don't look good,
What're ya gonna do?
Carve Pumpkins!
On October 26, 2015, Localife Edmonton reunited for our now annual event of pumpkin carving! We enjoyed great conversations with familiar faces and even some new company (but not the paranormal kind).  While reminiscing about childhood Halloween memories, costumes, and movies, the pumpkins all got "gutted," and creativity flowed into the carving with some participants even drawing their own designs on the pumpkin!
As the evening wound down, the candles were lit, and we watched our jack-o-lanterns glow.
Watch out for our next event coming up in the holiday season!