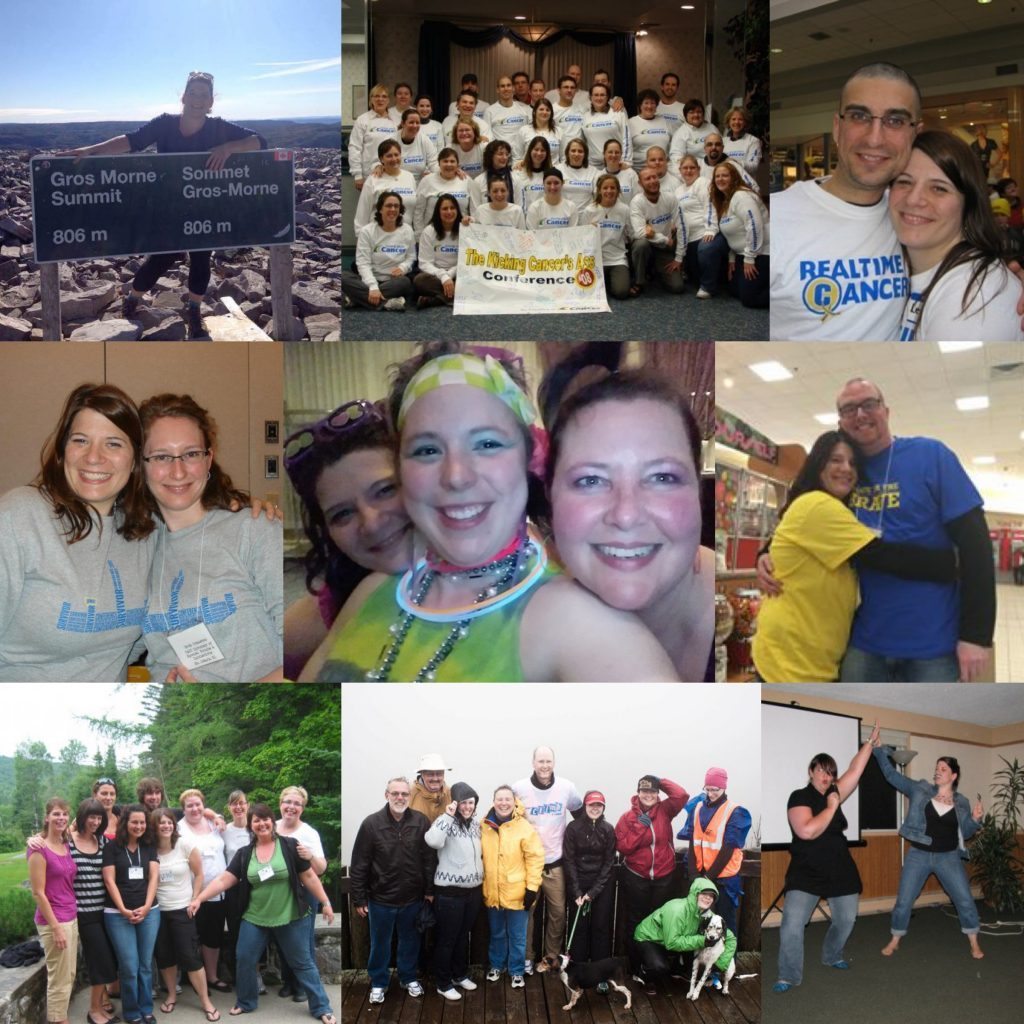 By Lesley Morrissey
Ten years. A decade.
To some this is a lifetime, to others it is just a blip in time. To me, it has been everything.
In the past ten years, I have truly formed the perfect life, and that started with someone showing faith in me and asking me to take a leap of faith in him and his organization.
Over ten years ago now, I was working from home on a contract basis for Young Adult Cancer Canada (YACC). I had a full time job; YACC was just a project to keep me busy for a few months — until Geoff Eaton, executive director and founder of YACC, came to me with an offer of a full-time position with the organization. This was a big step for me. I was single with a permanent job in the private sector; was I mad to "jump ship" and set down roots in an industry with low pay, heavy workloads, and high turnover?
Well, if you haveever met me, you know the answer to that! I am as crazy as a loon, so the answer was "yes"! I was willing to try.
Ten years later, YACC has seen me through an engagement, a wedding, two beautiful children (and two mat leaves!), three homes, and countless other milestones. It can be said that these things just happened to me, but I don't always believe in coincidences.
I feel that by beginning my love affair with YACC, I began my trajectory towards a more meaningful life. My work (and my boss and colleagues) made me feel important. It gave me purpose in a very meaningful way. I no longer sweated the small stuff. This made me a better person, a better partner, and a better mother. I am able to put my family first as I know my YACC family has my back.
Geoff, thank you for offering me that job and for putting up with me for so long. Thank you to our community for making my job the best in the world. Here's to 10 wonderful years, and I look forward to ten more!