The Survivor Conference Social Committee is a dedicated group of long-time YACCers who have been around the block so long, they could practically run the conference — that's why we let them handle the fun stuff.
This six-person crew will be your free-time guides, and they have a lot of great activities lined up that you will NOT want to miss — no matter how nervous you are on the first day!
Here's who's in charge:
Co-chair: Meghan Dutton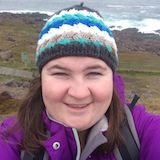 Diagnosis: Hodgkins Lymphoma Stage 2A
Conferences attended: 2011, 2012, 2014, 2015, 2016
In November 2011, I walked in to a room of almost 100 strangers. Now, I am someone who is very outgoing and usually have no problem starting a conversation, but this was weird. When I arrived, my roommate was asleep so we only chatted for a few minutes before heading down to meet everyone. I felt like everyone already knew someone, which was not the case for real, but it sure seemed like it. I sat down at a table with a few people and had some small talk. After dinner we did some skits about cancer and they seemed really funny and it was a great way to ease into it. I don't think I really committed, and I didn't partake in any of the evening social programs over the course of the weekend because I felt like it was for people who already knew each other. Again, that wasn't the case. My plans for the weekend included going to a house party of a friend's, having a non-YACC friend back to the room to watch a movie, and going out for a coffee date with my bff. Looking back, I think it is pretty funny that I have been running the social activities at most of the conferences since my own first experience.
Localife in Ottawa started in 2012, and I was able to attend a few of the events, keeping me in touch with other survivors in Ottawa. It made it easy to meet up for a quick coffee and discuss cancer or just understand where we were at. Since then, I became much more involved with YACC and can also say that I feel a big weight off of my own shoulders. Having a group of people who can understand because they have been there is such a nice feeling. I felt overwhelmed at first, but I am so glad to still be connected.
Co-chair: Chris Chow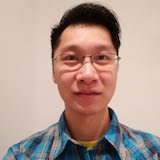 Diagnosis: Non-Hodgkin's Lymphoma
Conferences attended: 2011, 2012, 2014, 2015, 2016, 2017
My first Conference in 2011 was my first YACC event. I had recently just finished treatment and attended only because it was in Ottawa and I knew that I could always sneak back home easily. I got to the hotel early and was already uneasy. There seemed to be people who all knew each other already so I just sat in my room until it was time for things to start. When I got to the ballroom, I sat at the table at the far back of the room. Everyone who sat with me were also newbies, but they had all brought supporters so I felt like the only individual. I found the opening night super awkward, and by the end of the night, I had made up my mind that I was going to go back to my room, pack my bags, and leave to go home. As soon as the night was over, I went straight back to my room and was packing my bag to get ready to leave. My roommate, a YACC alumni, came in shortly after and asked what I was up to. I just said that I was getting unpacked and probably going to go to sleep (a complete lie). He sat down and started chatting to me so to be polite I chatted, all the while hoping that he would either go to bed or decide to go out. But he didn't. We chatted for so long that we soon saw the wee hours in the morning. By then, the buses to my area of town had stopped running, so I was forced to stay the night. The next morning, he waited for me to be ready before going down to breakfast. I was essentially trapped (I think he did it on purpose). In the end, I ended up staying for the entire conference and got more comfortable as the days went on. It turned out to be a great experience and it's crazy to think back to that first night when all I wanted to do was leave.
Katie Chanter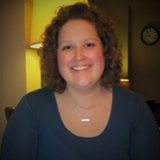 Diagnosis: Hodgkin's Lymphoma 2013 and papillary thyroid cancer 2015
Conferences attended: 2015, 2016

Attending my first Conference was overwhelming, however it was the best thing I have done for myself after my cancer diagnosis.
Denis Raymond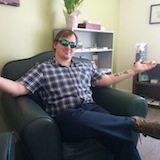 Diagnosis: Grade IV brain cancer
Conferences attended: 2015, 2016

My name's Denis (pronounced the fancy french way, like "Den"-"Knee"), and I'm currently kicking my grade IV brain cancer's ass. I've attended the last two conferences. I felt pretty overwhelmed when I first entered the hotel/conference center. Having already enough unknowns and uncertainties in my life, I certainly didn't want to add another to the list! I'm SO happy I stuck around though! By the end of that first evening, I had connected with several people who understood what I was going through, and, for the first time in years, I felt like I belonged somewhere. Meeting my tablemates was the first step — and I was hooked. This will be my third conference, and I hope to go to many more! Welcome!
Anne Marie Cerato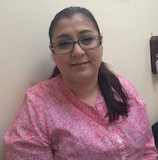 Diagnosis: Stage 4 ALK+ lung cancer
Conferences attended: 2011, 2012, 2014

I can remember my first conference vividly. I had never been to Newfoundland, and was nervous and excited to go. I had felt so alone and isolated during treatment, so I looked at this as an opportunity, an opportunity to meet even one other young adult with cancer.
The experience changed me in so many positive ways. Not only did I meet one, but 70 other YACCers. It was such an amazing experience being able to connect to others like me, who just understood the minute we met.
Courtney Kerrigan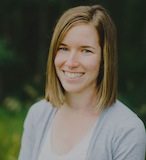 Diagnosis: Medullary thyroid cancer
Conferences attended: 2011, 2012, 2015
My first conference was my first YACC event, and I was extremely nervous and wondering what the hell I got myself into! I remember walking into the banquet room and feeling overwhelmed by people who had met before at other events, so I scanned the room for people who looked as out of place as I felt, and awkwardly introduced myself. Luckily, this worked out as I met Meghan that night, and to this day, we are still great friends!