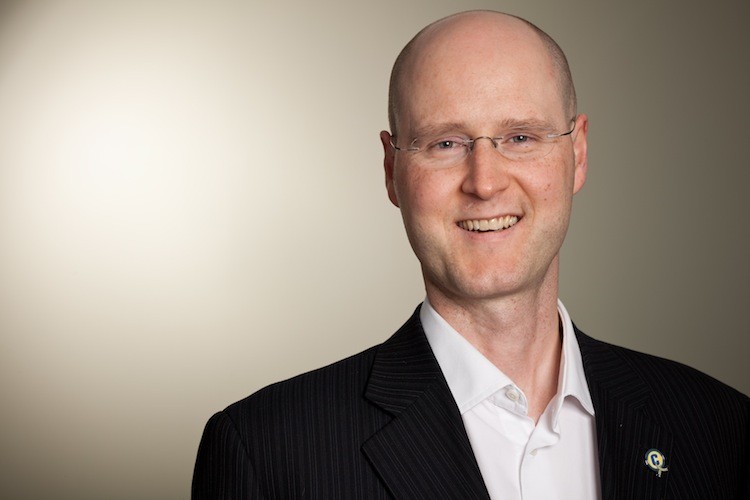 One evening in March 1999, I was upstairs in my room watching TV when my dad called out, "Geoff did you see the paper?"
"No, what's up?" I said.
He brought it up for me to see the obituary of my first cancer brother, Darryl Gorman. Darryl was diagnosed a few weeks after me; he was 16, I was 22. We weren't close like best friends, yet we had a connection that was tight and unlike any other. It came from being young and facing the end of our lives.
I felt anger, and lashed out in an email to my group at the time. I was sad, and I was fairly specifically dealing with the reality of my own death in a way I hadn't previously.
I accept challenge almost automatically; denial is just a river in Egypt for me. I knew my diagnosis could kill me, but processing Darryl's death sparked another level of processing my own.
In the years since, I've seen so many cancer brothers and sisters deal with the reality of their own deaths through the death of a cancer buddy. The reactions are as mixed as the personalities that guide them. Some dive into their YACC network, others pull back. There is no right way. Cancer is a customized experience; you have to cut your own path. YACC is here to ensure you don't have to cut it alone.
Since Darryl's death, I've lost 36 brothers and sisters. At YACC, we've had over 50 young adults from our network die. Like Darryl, each one makes their mark as they cut their paths through the maze of cancer highs and lows. Dealing with their loss is the pain for the privilege of their presence in my life.
As I shared my anger of Darryl's passing with my email group, I remember this resolve overwhelming me, my gut guided me to channel my anger and sadness into taking some positive action in Darryl's memory. This is a resolve I can only assume is shared by the nurses and docs who patrol the cancer clinics all over the world.
You see, there are nurses on 4 North A in the Health Sciences Centre—where I had most of my treatment—for weeks and months at a time and then they are gone. There are others who are there for decades and would never dream of working anywhere else.
As we made our way through a mad busy day yesterday for my son, Kane's, fourth birthday parties, I found myself remembering Darryl and Christine, Andrea, Jen, Kelly, Tamara, Mark, Kasey, Lisa, Erin, Damon, Karalee, Janelle, Ian, Nadine, Jasmine, Alston, Maria, Denis, Nadine, Misha, Weifun, Dawn, Steve, Amanda, Adam, Andreanne, Agnes, Julie, Naomi, Philip, Angie, Jacqueline, Annemarie, Sarah, Steve, and Heather, and the many other YACCers I didn't know.
Having you in my life has changed my life and continued to fuel my resolve to grow our mob; more YACCers connecting more deeply to live and love this life, no matter the shit it throws at us.
Always…
Live life. Love life.
Geoff