The YACC community is filled with talented, enthusiastic, interesting people who share great photos and messages on Instagram, so we decided to let someone "take over" our account once a month to shed some light on how they are affected by young adult cancer. Since these stories are important and awesome, we are also posting a wrap-up here on our website once the takeover is complete.

Our fifth guest 'grammer is Mallory Cooper (@mallorycooper77). Mallory's takeover showed what her life is like as she deals with stomach cancer and raising a young family in her 20s.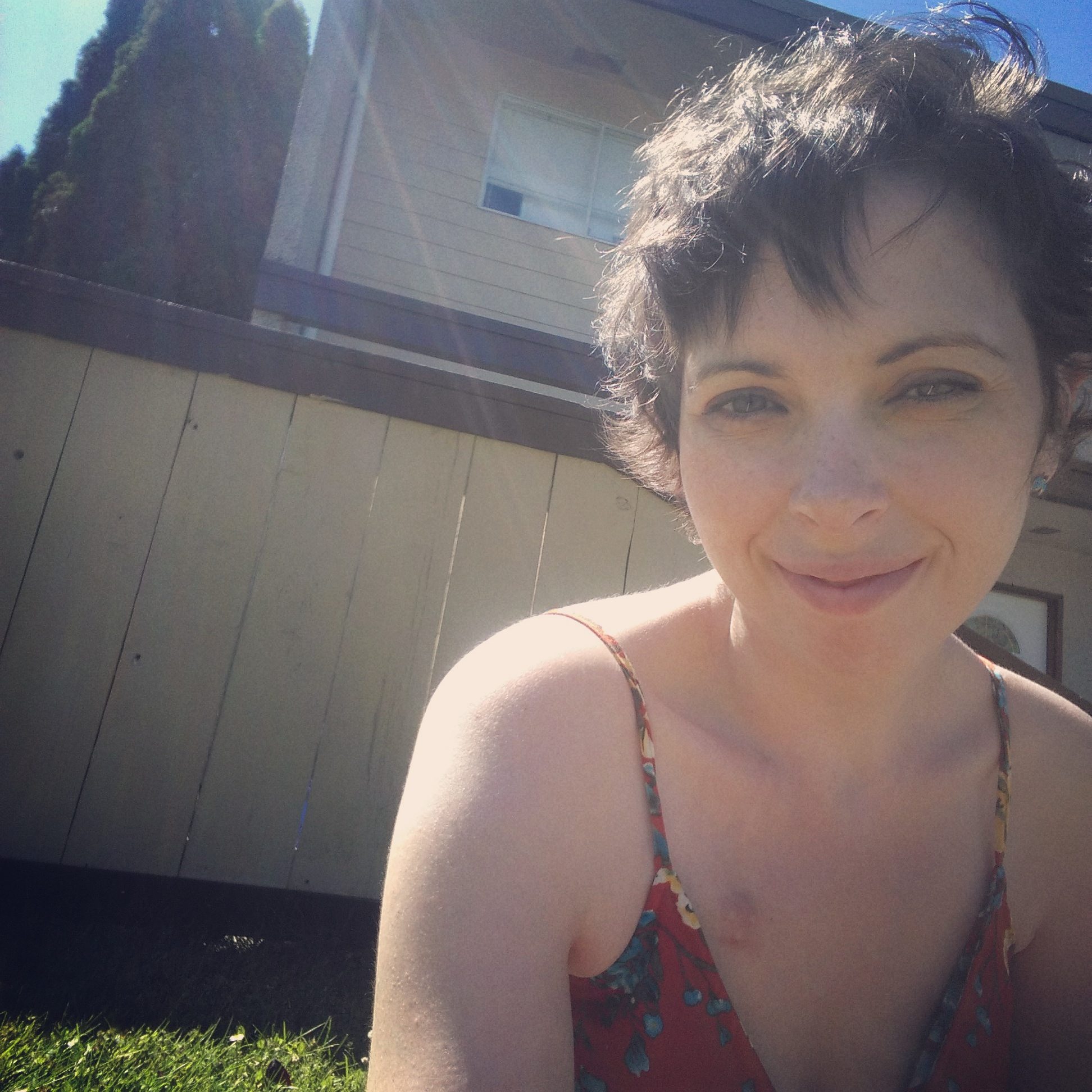 Hey everyone! My name is Mallory and I've been a part of the YACC family since October last year. I'm 27, a mother to three little ones, wife to an amazing man, writer, advocate, and cancer thriver. I was diagnosed with late stage stomach cancer less than a year ago. Cure is most likely not an option and life sure is different now, but I work on enjoying it like never before!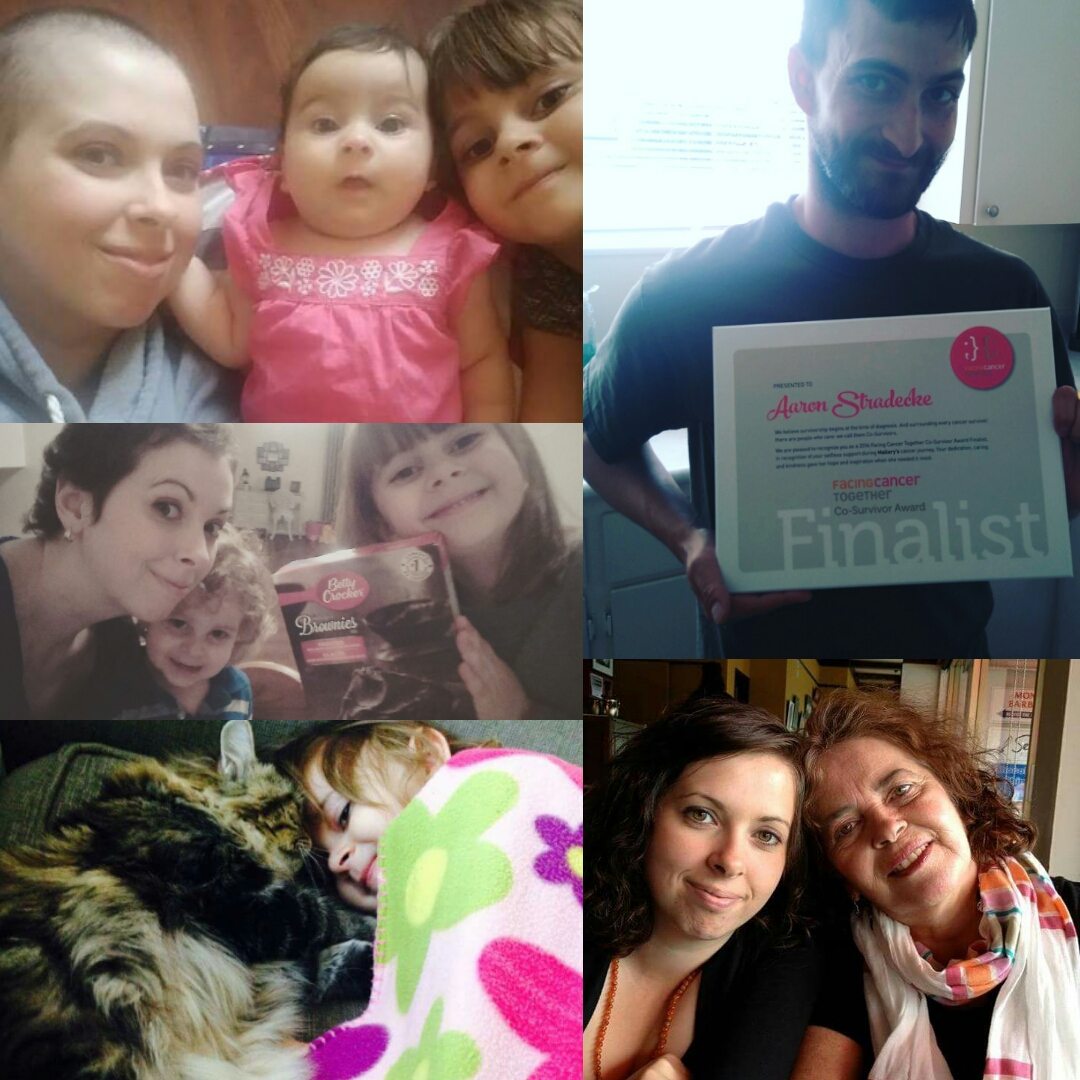 This is my support team, or a big part of it anyway! My kids are my biggest cheerleaders, always quick to tell me they love me and never too far for a good snuggle. My husband, Aaron, has stepped up in some pretty incredible ways since I was diagnosed. He takes care of me, the kids, the house, and everything in between. My mom helps in whatever ways she can despite her own health problems, and our kitty, Jade, is of course a huge source of comfort for me, especially on my sickest days. Don't know what I'd do without these rock stars!
One of the toughest things for me since being diagnosed is how different my energy level is now. Before cancer impacted me, I hiked often—no matter the weather—and was always up for most activities if it involved being out in nature. Now I have to carefully plan everything, like how far I'm going to walk and other simple things like if there are any big hills to climb. If I'm not careful, I run out of energy fast in a way I've never experienced. My body feels weaker than ever due to chemo and losing so much weight after surgery, but I'm working on these things! It definitely doesn't stop me from getting outside.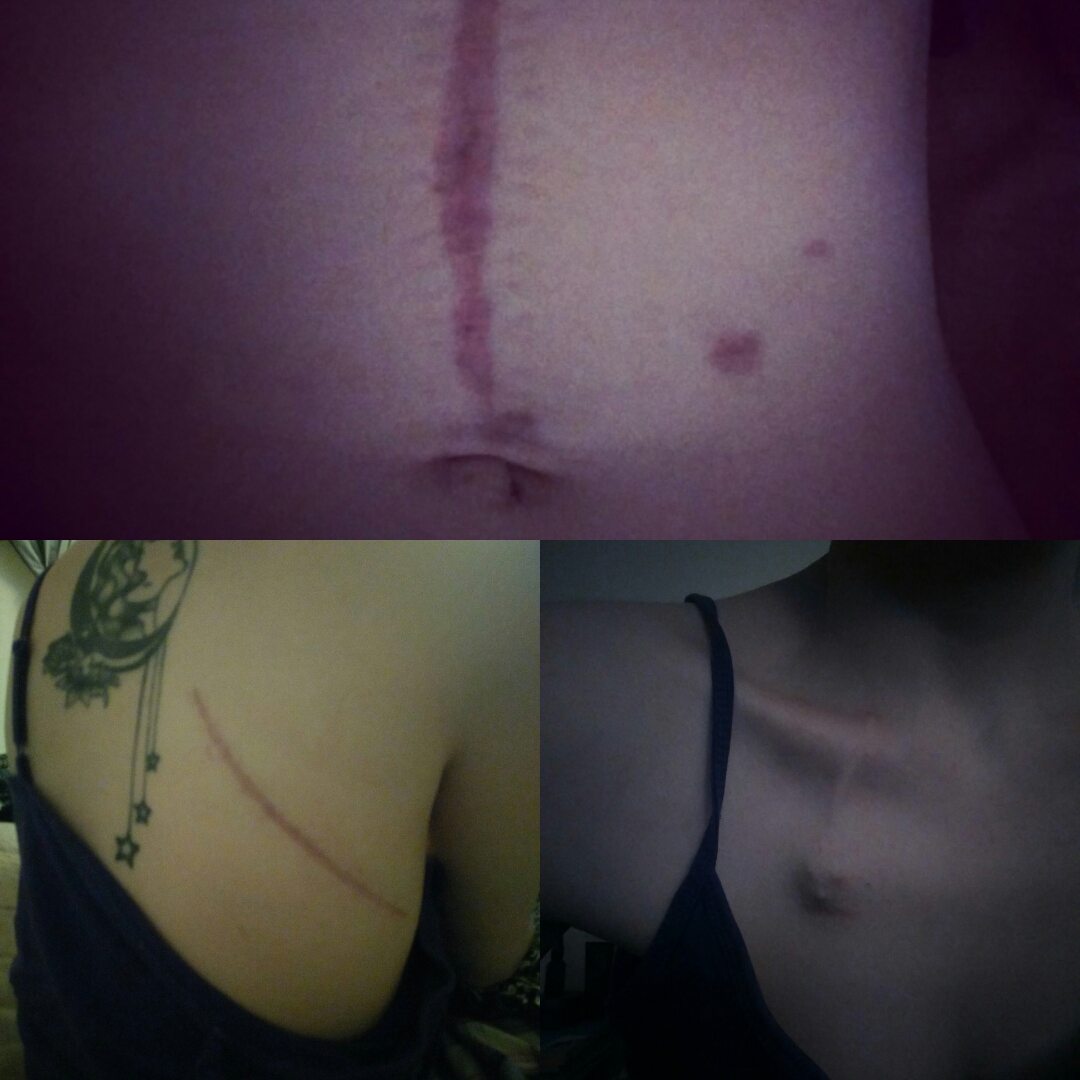 My scars and port remind me of this shitty disease every day, but most importantly they remind me of how tough I am. My right side, back, and chest are still completely numb eight months post surgery, but it sure beats the alternative.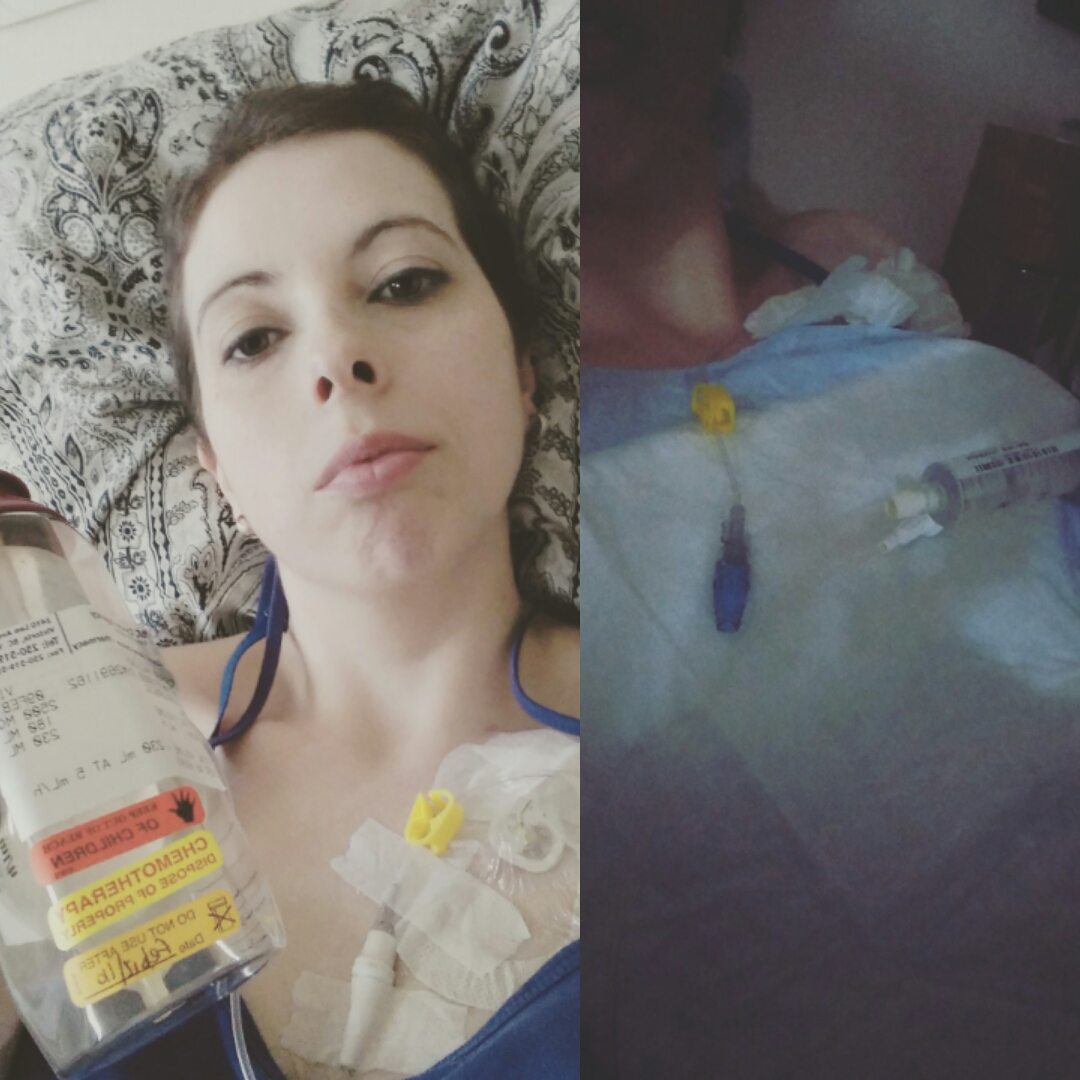 My chemo regimen, every two weeks, involves me taking home the pump (named Princess Penelope Pump after a vote was done by my awesome friends and amazing aunt). I have it for 48 hours and then I disconnect myself.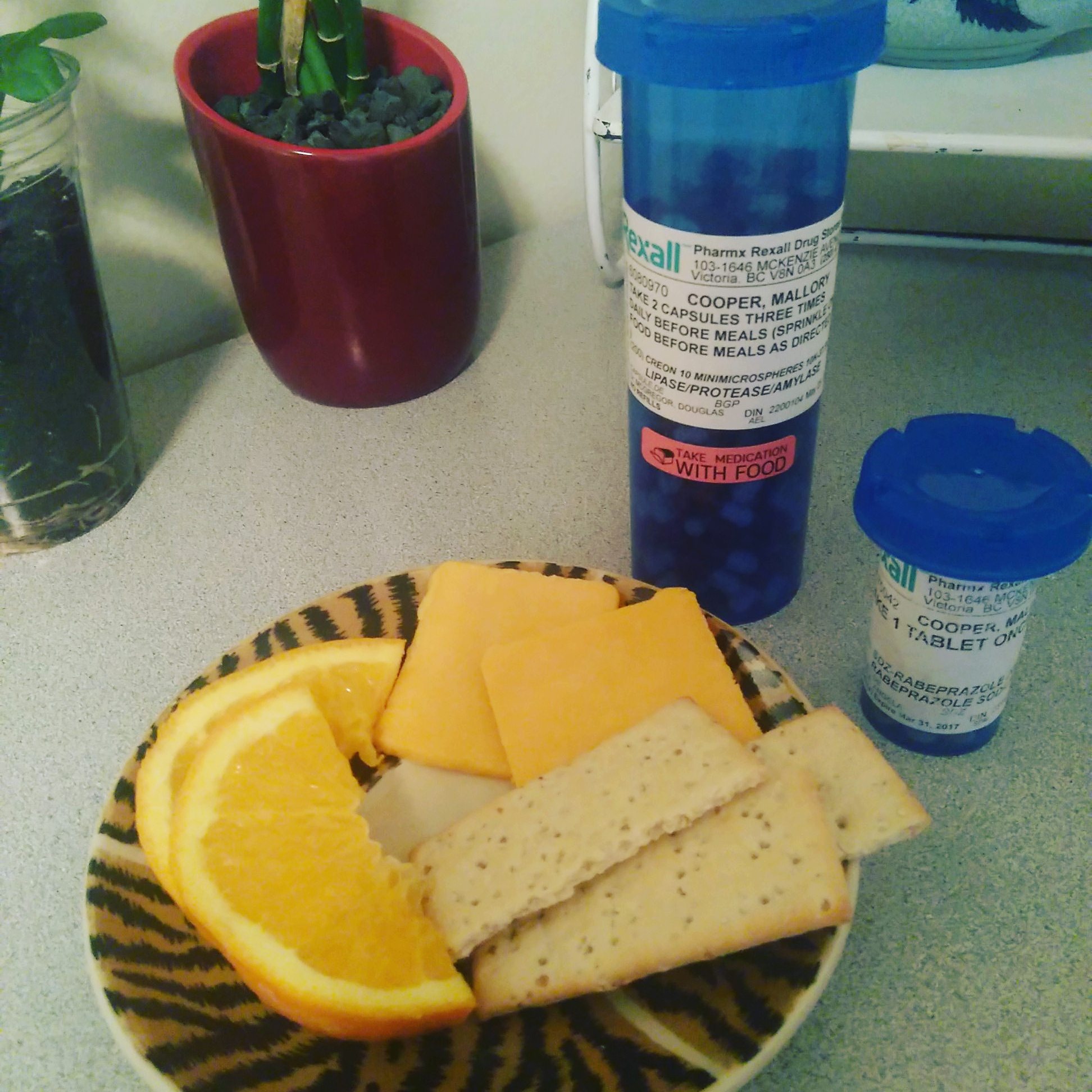 Since having a gastrectomy and esophagectomy I've had to completely change how I eat due to having very little stomach left. I need to eat small portions about eight times a day. Getting in the calories is the tricky part. My daily routine consists of heartburn meds, B-12, pancreatic enzymes for digestion, and a constant timer going off reminding me to eat. Fun, fun! I also struggle still with portion sizes. I love food and my eyes are way bigger than my stomach! But man, do I pay for it when I overdo it! It's very hard to retrain yourself how to eat. It's a huge learning process and one I've definitely only scratched the surface of yet.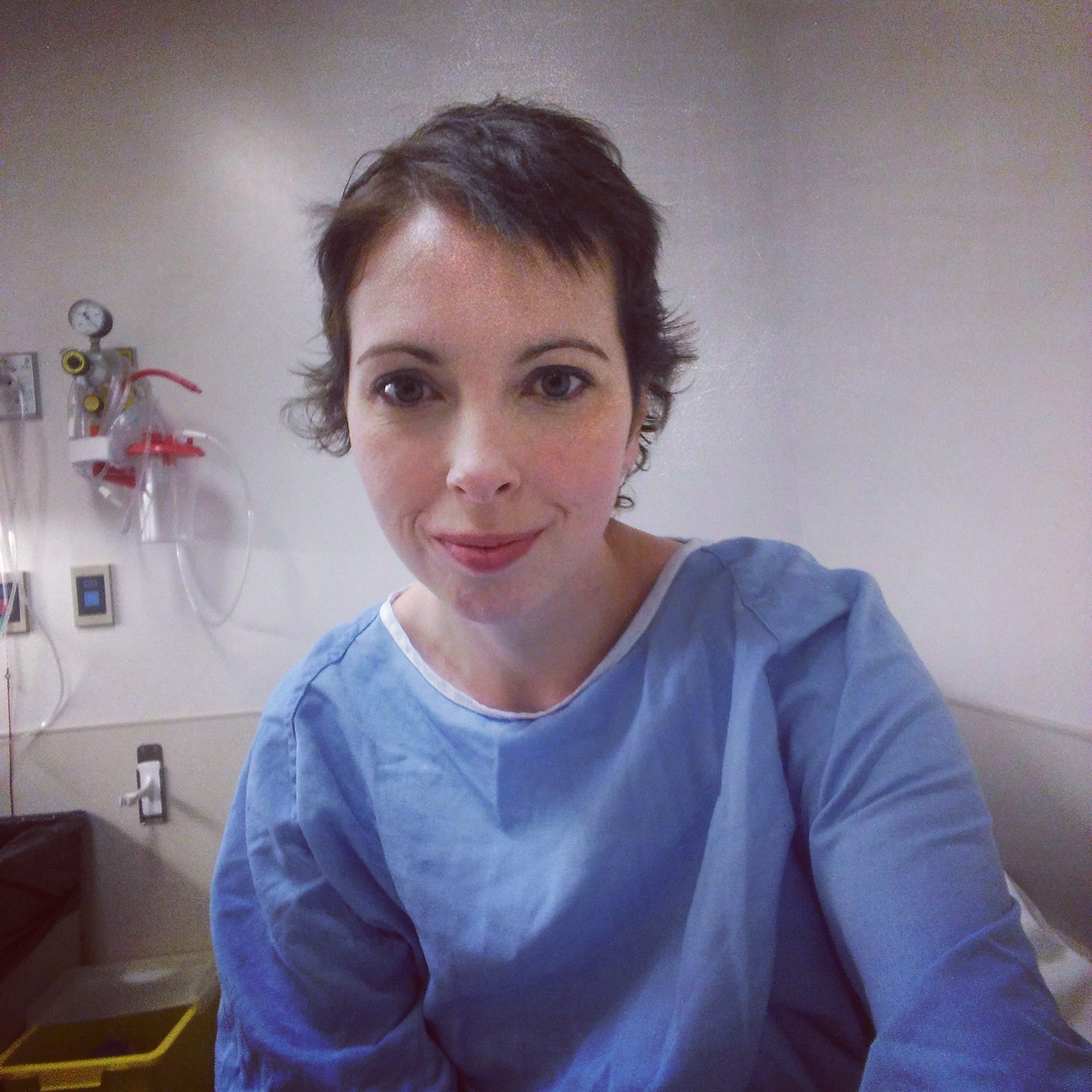 Like most fellow fighters, waiting for scans and results and blood work, etc. is a new normal. The hospital and cancer clinic are basically my homes away from home. Why not take a selfie while waiting? We do so much waiting around now.
The ocean is where I go to clear my head. I feel connected and rejuvenated here. The crisp air reminds me to breathe deeply and be grateful. Life is so different now, and not always for the best, but it still has so much to offer and so much beauty. I want to spend my time here being at my best for my children and husband and exploring what I'm truly passionate about. Why settle for anything less? Thanks for letting me share my life with you!
Big thanks to Mallory for sharing a piece of her life! Learn more about her on her blog, Stomachs Are Overrated.
Are you interested in hosting your own takeover? Get in touch with us at connect@youngadultcancer.ca!