One of the ideas we had for the new website was to concentrate on a different topic that affects young adults dealing with cancer on a monthly schedule. The site is only a couple of weeks old, and we have shared some great stories with you already, but to get you in the mood for what's to come, we are sneaking in before September ends with a couple of different perspectives on moving beyond cancer on a cognitive level.
The first comes from Duncan Pike, a Hodgkin's Lymphoma survivor who took a couple of years after his diagnosis to find his way back to his original plan of going to grad school. Duncan has just started the next chapter of his education at the University of Toronto, and he offers an entertaining look on navigating the post-treatment track and finding his way back to a goal that he's now confident was the right one for him.
Read "Getting back on track" here!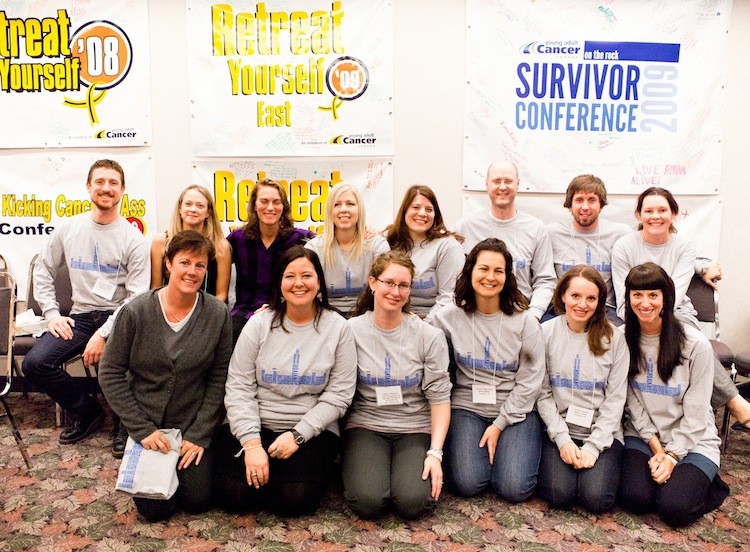 The second is a look at brain fog by the wonderful Dr. Heather Palmer (front, left) of Maximum Capacity. Heather and her colleague, Jennifer Chown, have now attended a number of YACC events with their fantastic brain fog workshop. In this article, Heather explains why your brain changes, how to recognize changes in cognitive function, and what you can do about it.
Read "AGH! What is happening to my brain?" here!
We hope you enjoy this sneak peek into what's in store for this site, and keep your eyes peeled because there's more to come! We have plans on how to include more of you (and your creativity) on this chunk of the Internet!
Have ideas on what you want to see here? Contact angie@youngadultcancer.ca and let's talk about them!