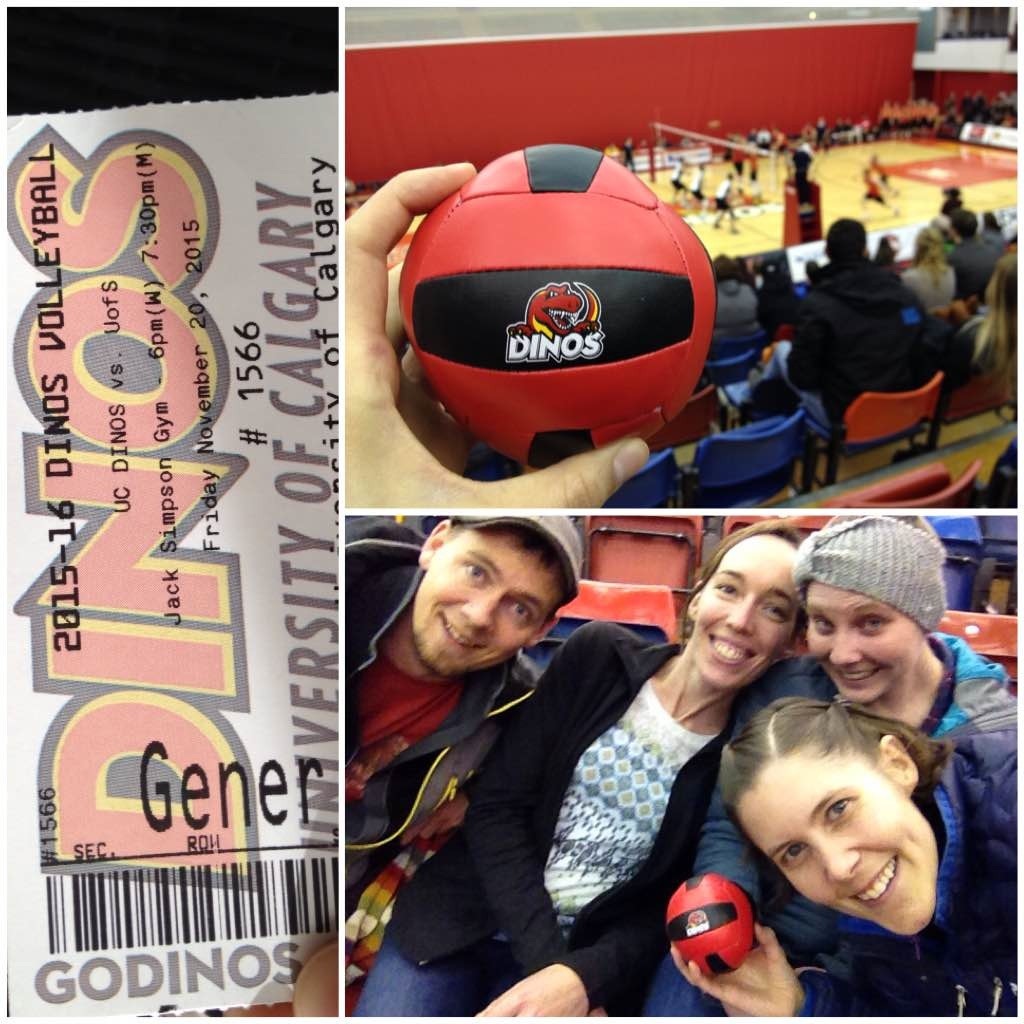 Localife Calgary gathered to take in the University of Calgary Dinos volleyball match on Friday, November 20, 2015.
We had plenty to cheer for as the Dinos beat the Saskatchewan Huskies in three straight matches for the win! One of the highlights was catching a mini volleyball thrown into the stands and giving it to a kid in the row behind us; she was very excited!
Overall, it was a great and relaxing evening of chatting and hanging out.
Looking forward to the next event!
Kevin and Jenna