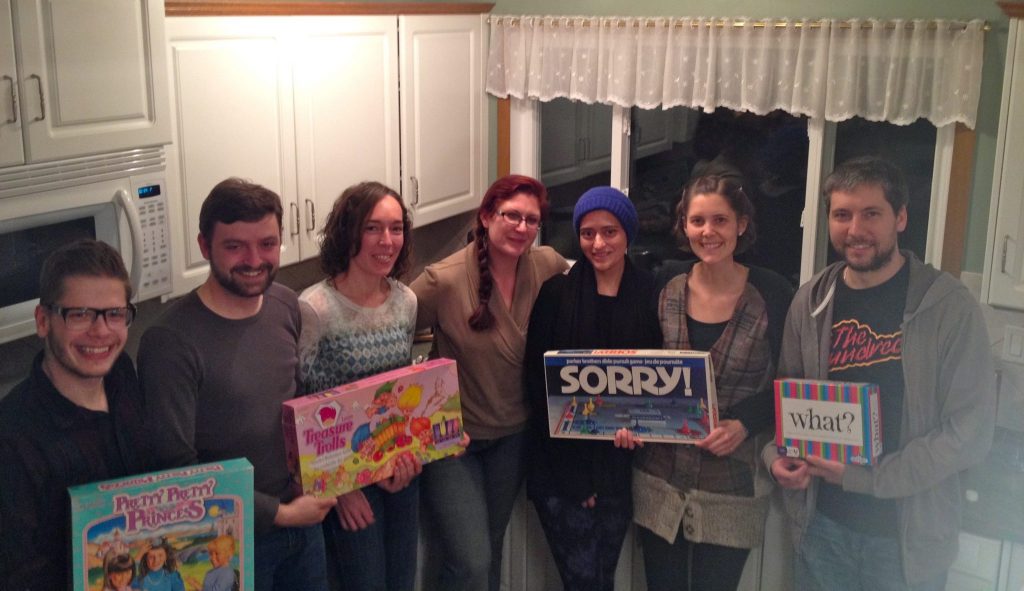 On December 5, 2015 Localife Calgary gathered for an old school holiday games night. The fun-filled event rang with laughter which made it the perfect antidote to a dark and chilly winter evening!
We had a few snacks and light conversation while we waited for participants to arrive from all over Calgary. To our delight, there were new members once again, so we delved into a two-part icebreaker. First we warmed up with some classic get-to-know-you questions, and then we paired off to chat for several minutes to determine a fitting superhero name for our partners. Sharing and explaining the nicknames we had crafted for one another prompted a lot of laughter and conversation! Let's just say there were some hilarious and impressive superpowers in the room that night.
After our laughing muscles were warmed up, we got to work and spent the rest of the evening playing games and hanging out. We hope to see you all again soon!
Already looking forward to the next event!
Kevin & Jenna