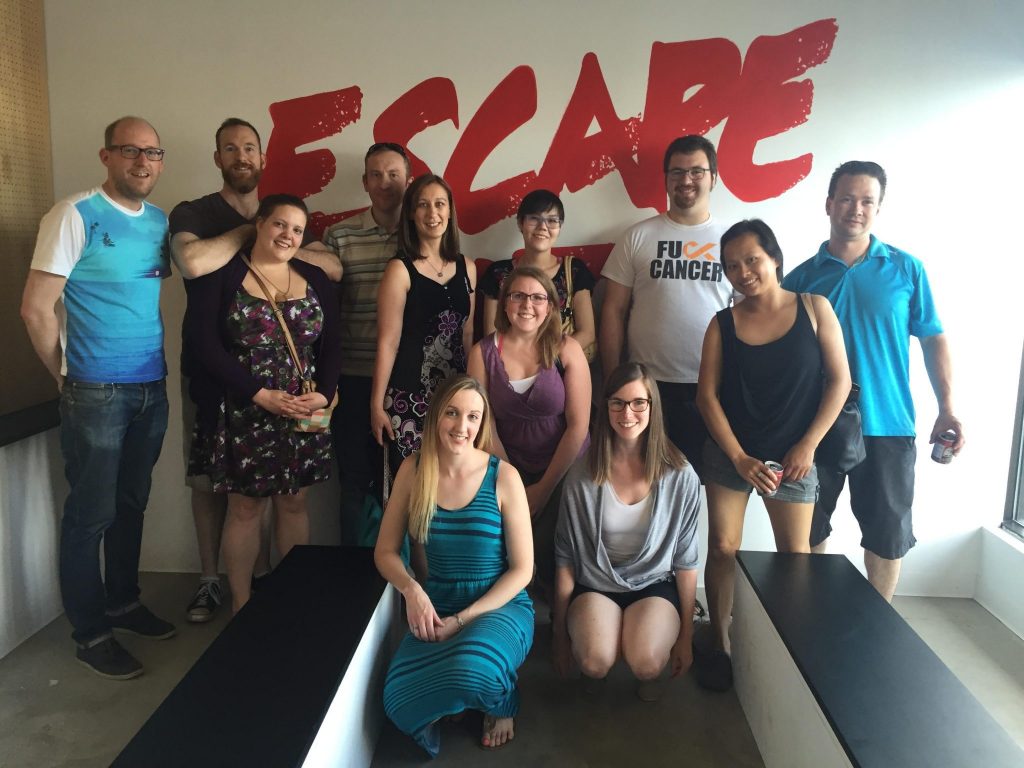 Do you ever want to escape the everyday monotony of life (and cancer)? On May 7, Localife Edmonton made a solid attempt to escape (from escape rooms that is).
We split into two groups and challenged different rooms at Escape City. Neither group was successful in our endeavours to escape, although one group was very close. With an 8 per cent success rate, we were not disappointed with our efforts!
After our failed escapes, we went out for some appetizers and were joined by more members. It was great to catch up with familiar faces and it quickly became impossible to tell who was new to the group as conversation flowed.
As the evening wound down, it was bittersweet to realize that after four fantastic years, Dan will no longer be a fearless leader of what has become this phenomenal group. We thank Dan for the countless hours and energy he has provided with his time as Localife leader, and look forward to welcoming our next leader!