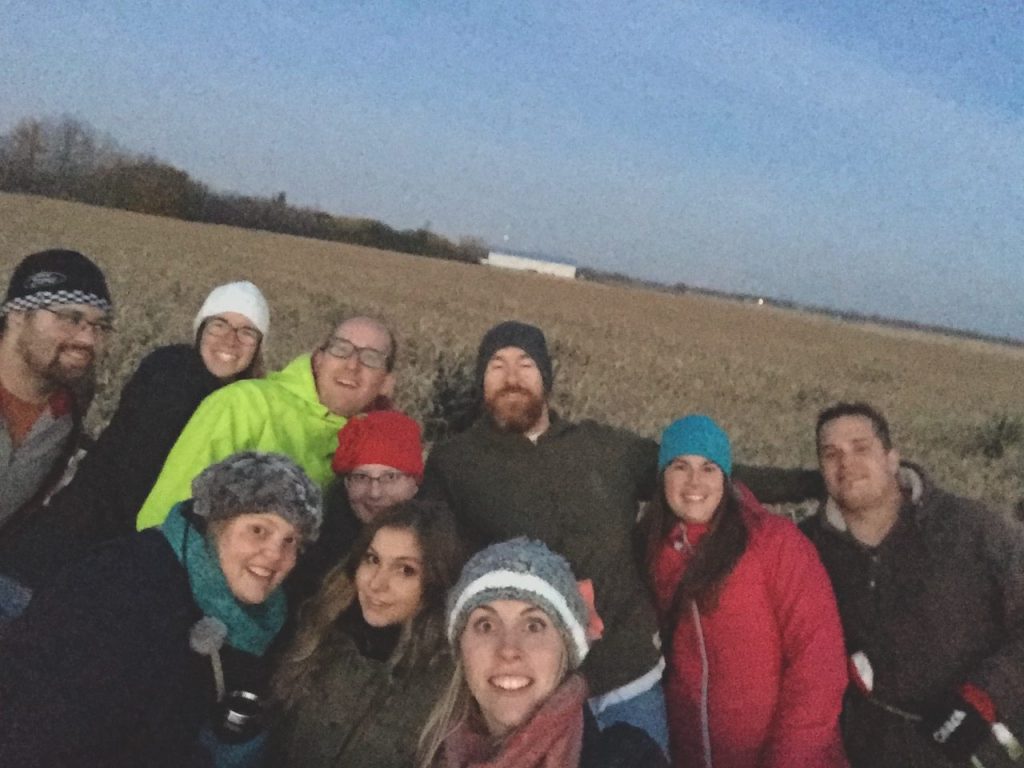 Localife Edmonton ventured out to the Edmonton Corn Maze on October 6. Weaving through the tall stalks of corn and answering trivia questions to guide our journey, we successfully navigated the maze (and didn't get too lost!). There was lots of  socializing, laughter, and remembering horror movies involving corn mazes!
The sun was quickly setting by the end of the first half of the maze (which is conveniently also the exit), and a group vote guided the decision to complete the second half! We successfully exited the maze at nightfall and subsequently skipped the outdoor wiener roast due to the now freezing temperature and complete darkness. However, our dreams of hot dogs and marshmallows toasted over a fire were not destroyed due to Pam's generosity and indoor fireplace! Warming up by the crackling fire offered a great time to reconnect with the Localife Edmonton crew after the summer.
We are looking forward to seeing everyone again at our next event!