Do you love planning events? Do you live in Vancouver, Edmonton, Calgary or St. John's? Are you interested in taking Localife to the next level in one of those great cities? Here's everything you need to know!
Localife brings young adult cancer survivors and supporters together for fun activities and social events with their cancer peers. It was developed by Young Adult Cancer Canada (YACC) to address the isolation that many young adults face after diagnosis.
Every month or two, young adults and their supporters have a chance to get together for fun social activities such as movie nights, curling, mini golf, karaoke, hiking, and much more!
Localife has been running successfully since 2012 and we are currently looking to fill several positions.
WHO QUALIFIES?
To be eligible for this position, you must meet the following criteria:
You're a young adult aged 18-39 who received (or support someone who received) a cancer diagnosis between the ages of 15 and 39;
You live in (or near) Vancouver, Calgary, Edmonton, or St. John's
You, or the person you support, are at least one year post-treatment; and,
You have attended at least one YACC event (if you have never attended a YACC event, you must provide at least one reference from a professional involved in providing cancer care/support.)
Desired qualifications:
Passionate about helping others with a demonstrated commitment to volunteering;
Outgoing, friendly, charismatic, and enthusiastic about building community;
Has a positive attitude and approaches challenges with creativity and optimism;
Empathetic, caring, and respectful;
A self-starter who is able to work independently and effectively manage time, and does not get easily overwhelmed;
Demonstrates integrity and trustworthiness;
Excellent written and oral communication skills;
Demonstrated ability to see projects through from start to finish;
In a place of peace and acceptance with their personal cancer experience;
Not over-committed with other responsibilities (work, volunteer, family); and,
Bilingualism is not necessary but would be viewed as an asset.
Educational/professional background in one of the following areas is preferred, but not necessary:
Event planning
Leading groups
Social Work
Nursing
Psychology/Counselling
Health promotion
Teacher/Instructor
Recreation therapy
Art therapy
Volunteer coordination
Digital media (i.e. social networking sites; making videos; etc)
MAJOR RESPONSIBILITIES
Support: To coordinate and facilitate at least six Localife activities per year, and to serve as a liaison between local members and YACC. This involves some administrative work (data entry, writing blogs, etc.), so comfort with word processing tools is an asset.
Awareness/Advocacy: To nurture existing relationships with health professionals and foster new ones, and to ensure local cancer centres, hospitals, and community-based cancer organizations are well-stocked with up-to-date YACC resource materials.
TIME COMMITMENT 
We ask that all people interested in applying are confident that they can commit approximately 10-15 hours per event from June 2018 to June 2020.
This is a volunteer position, however, YACC will provide reimbursements to Localife leaders to ensure they do not incur personal costs through participation in the program.
A WORD FROM OUR LEADERS
Here's what some of our other leaders had to say about their experiences: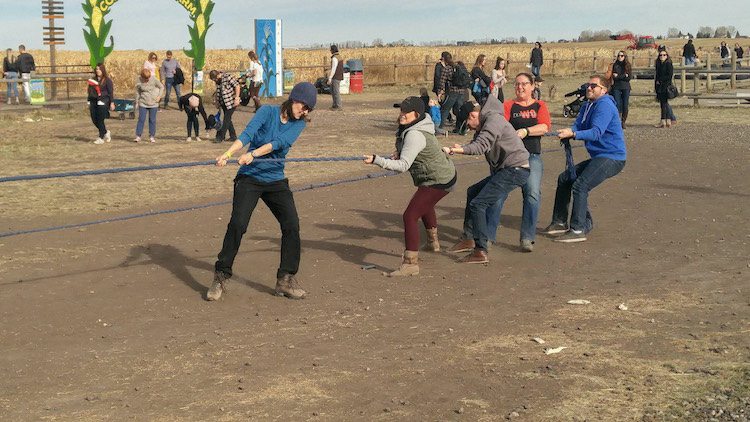 "Leading Localife is kind of like deciding to throw a party in the middle of a hurricane. All hell is breaking loose and you shout through the chaos, "Hey! Pull up a chair!" What a gift to be able to help facilitate connection and community for other young adult cancer survivors on their journey. In my opinion, leading Localife is badass and a lot of fun. Yup, there will be moments when your heart breaks as you listen to someone's story, but trust me, even those moments become part of why you walk away from an event with a quiet smile and a full heart. Here's to navigating the storms together!"
 – Jenna, Outgoing Localife Calgary leader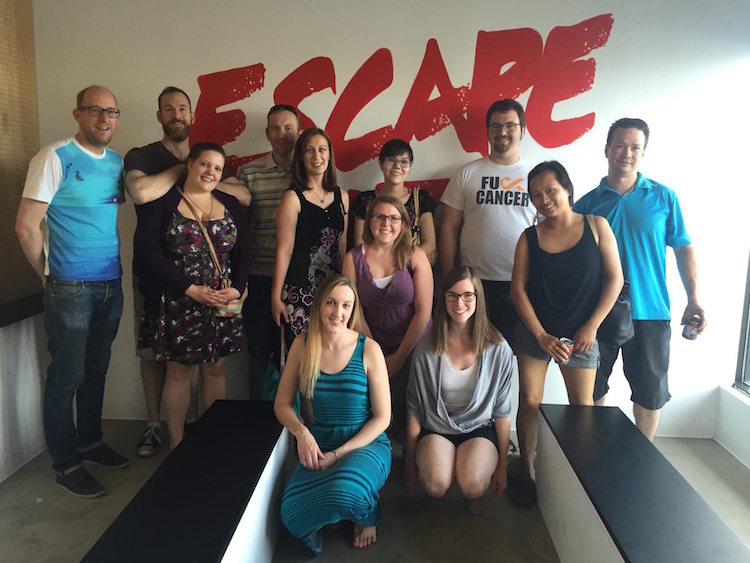 "Leading Localife is truly an incredible experience. Facilitating events, seeing friendships form, and creating new connections with the greater community are all part of what make this volunteer experience so fulfilling. Making a difference in the young adult cancer community and watching survivors come out of their shells — and realizing that there is a whole community there to support them — will always be my favourite experiences as a leader!"
Courtney Kerrigan, Outgoing Localife Edmonton leader
To apply
If you think you'd make a great Localife leader in one of our cities and you meet the eligibility criteria, please complete an online application form or Word doc by Monday, April 9, 2018. If you have any trouble accessing these forms, please email [email protected] for alternative options. Thanks!