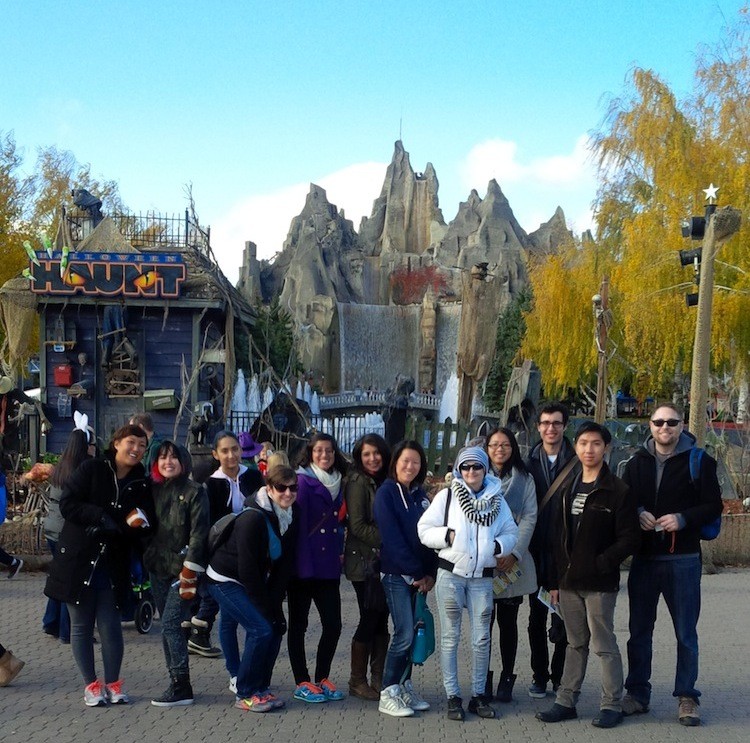 On October 25, 2015, Localife Toronto ventured out to Canada's Wonderland for some chills and thrills on a cool, beautiful fall day. We spent some time in small groups, and some time together for some much needed fun after lengthy treatments and recoveries. Some of us were Wonderland newbies, some of us were pumped for our first runs on the new roller coasters, and none of us were disappointed!
Overall, the lines weren't too shabby, but we had to wait a little longer for the good roller coasters. Since this was all Thomas's idea, I personally enjoyed going up on The Fly and Sledge Hammer with him for his first time on both. Even though we didn't get the front seats of The Fly, I think we both still got a pretty good time out of it. A group of six of us were able to bypass the lineup for Wonder Mountain's Guardian –a 3D animation game/roller coaster ride — thanks to Michael Pasqualone and his inside connection, Andres.
Our participants enjoyed discounted tickets due to my wonderful neighbours, Julie, Elvis, and Jeff, who made the drive to the park just to help us out. Localife Toronto is truly grateful for your support in helping us bring this many young adults together to experience something they couldn't do for a long time.
I want to say another big thanks to Thomas Paloheimo for helping out since Peter was busy that day with other obligations.
From the bottom of our hearts, we thank you to all who supported and thanks to all the survivors who joined us!
Bonnie