Toronto's Localifers came together on August 7 for a game of trampoline dodge ball at SkyZone. On arrival, dodge-ballers were greeted by Nicole and Chris and got signed up and equipped with some super awesome orange trampoline socks (some of us took souvenirs, they were so awesome). Once socked up, it was off for a practice bounce in the main area. We weren't able to get in an icebreaker since we had limited bounce time, so we opted to wait for the second half of our outing. Everyone became pals before dodge ball even started.
After a bit of a warm up, we were led to our own court, divided ourselves up, and got ready to dodge! I think most of us were surprised how tiring it was, but boy, was it fun.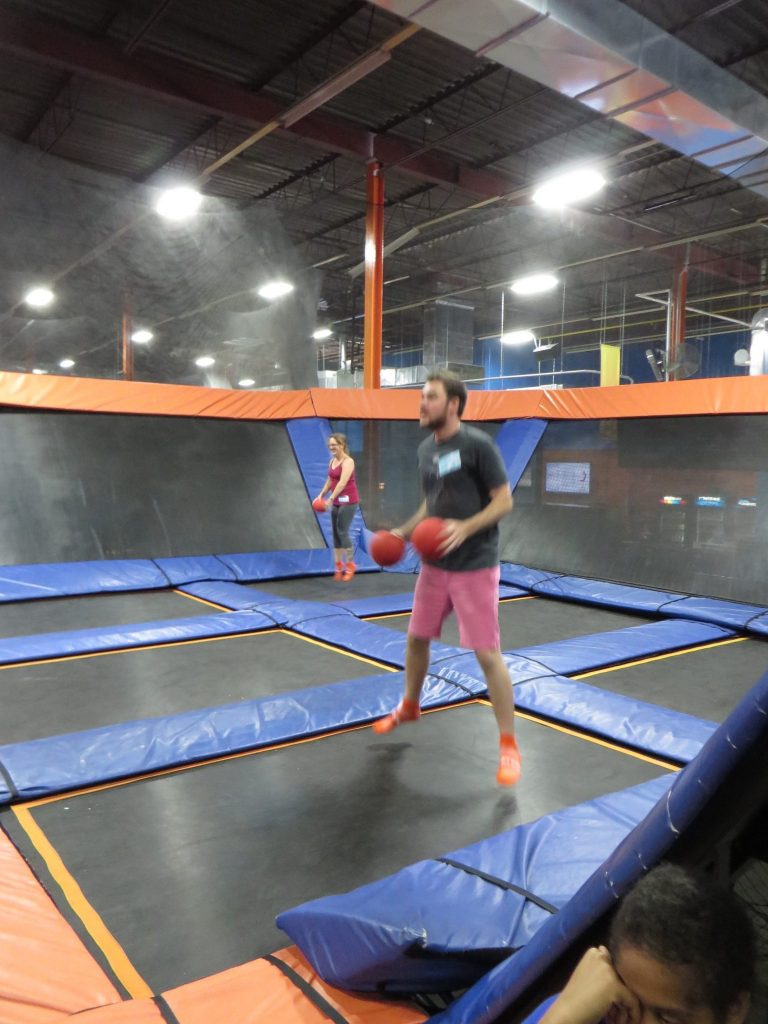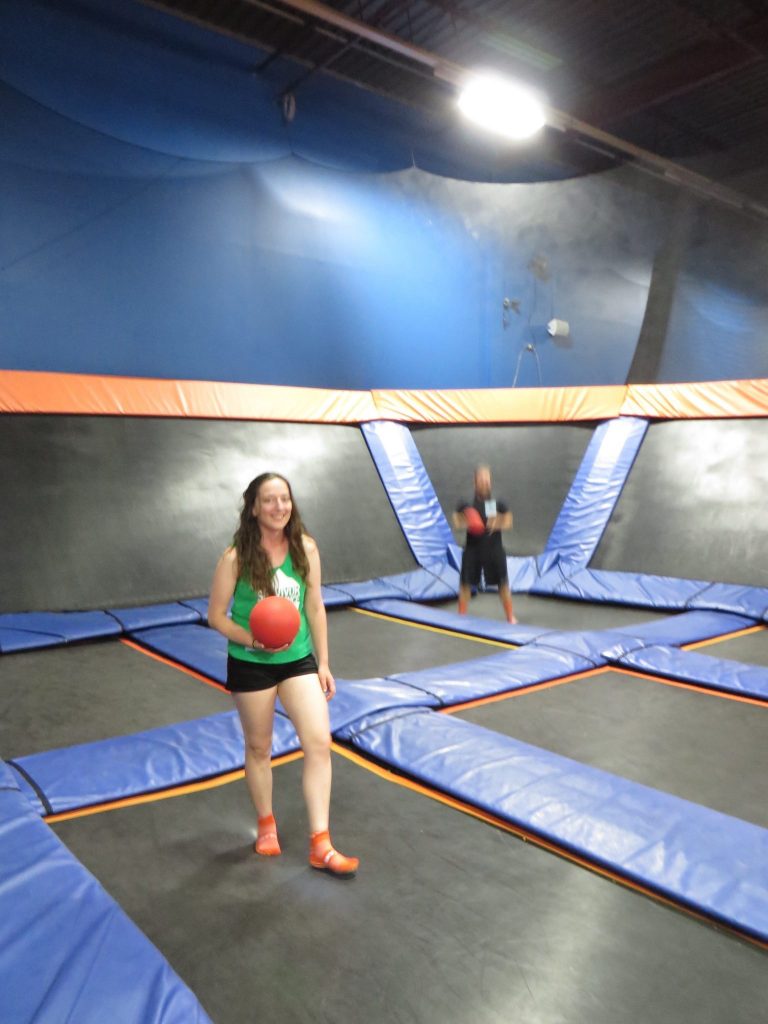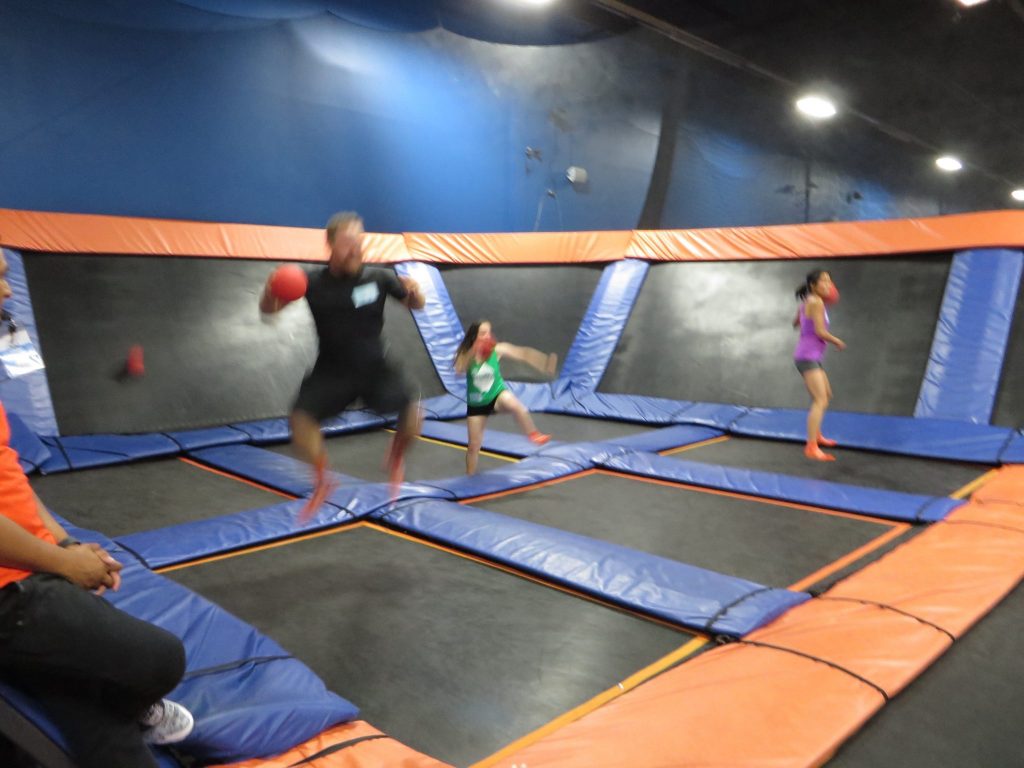 When we got tired out, we went off to the foam pit where I think the most fun was had. Flips and flops were tried by all; some of us more graceful than others.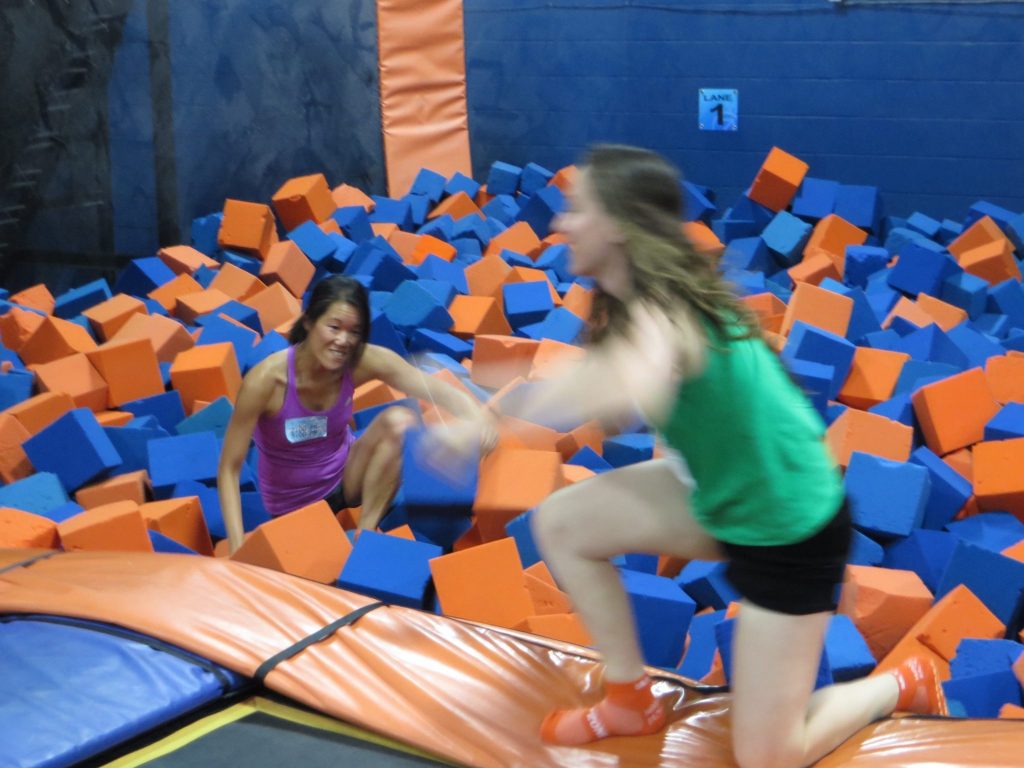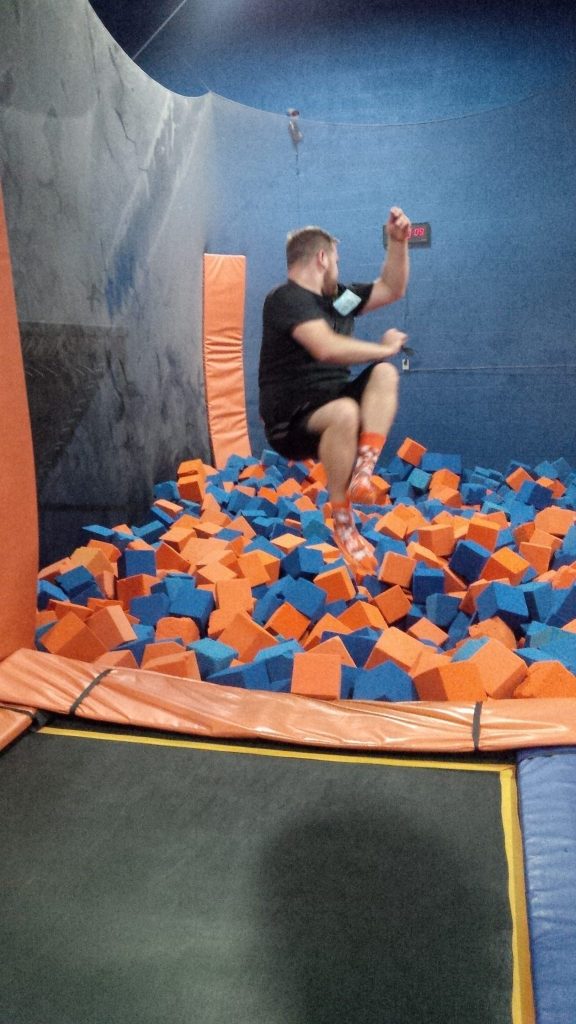 Once our time was up, it was pub time!
We were welcomed by Against the Grain, a local pub where both new friends and old sat down for snacks, a drink, and a bit of catching up. We wanted to thank Bonnie and Peter for leading Localife Toronto over the last few years and officially transfer the torch with a bit of cake, so before everyone said their goodbyes, we toasted our former Localife leaders with a slice.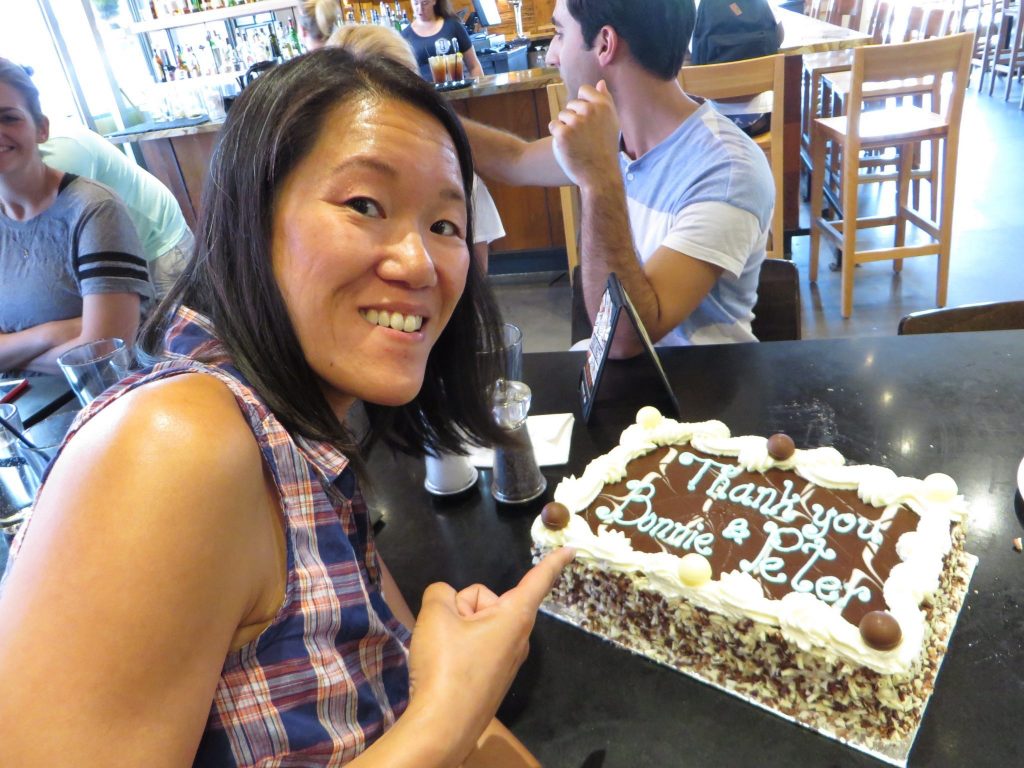 Nicole, Chris and I (Anne Marie) want to thank everyone who came out and look forward to seeing you at our next event!