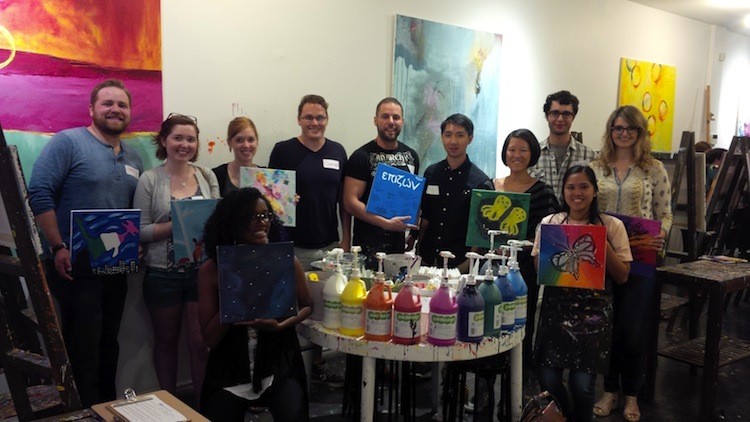 Sometimes once isn't enough. With the amazing feedback from the last Paintlounge event, Bonnie and Peter planned an event to showcase the east end location in Leslieville.
With some new survivors, supporters, and all artists in their own right, there were some beautiful pieces created expressing the how unique our group was.
Peter and Bonnie got to partake this time. Peter's father was recently diagnosed with cancer for the second time, so he did a simple piece with the word "survivor" translated to Greek for his father to put in his hospital room. Attendees added their signatures and well wishes, though a few didn't realize it wasn't for Peter. Explaining one comment to his dad that read "I love your biceps" was both awkward and funny.
The fun continued with a bit of chow at The Roy, a local pub in the area which capped the night with laughs and new connections for all.
See you next time Localifers!
Your dedicated leaders,
Bonnie and Peter