We were contacted by the team behind ActiveMatch, a new site aimed to pair up women in the GTA who are looking for exercise buddies to keep them accountable, and we thought some of you might be interested in learning more! Here's what they had to say: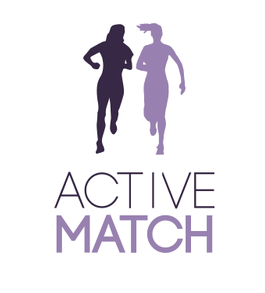 Dr. Catherine Sabiston, research chair in Canada for physical activity and mental health, along with researchers at the University of Toronto have developed an online physical activity matching/partnering service for women who have been diagnosed with cancer called ActiveMatch.
You can sign up to create a profile and identify characteristics that you look for in an exercise partner, and the website will help match you with your ideal exercise partner who lives in close proximity. It is about connecting with other women facing the same issues and conquering them together, particularly through exercise.
The site is professionally developed and the research component is funded by a Canadian Cancer Society Research Innovation Grant. This is all based on a number of research studies aimed at understanding the benefits of exercise and identifying ways to help more women to participate in physical activity. One of the biggest barriers that women have reported repeatedly is a lack of social support, or "no one to exercise with."
Right now this is for women of any age in Toronto and the Greater Toronto Area, but it has the potential to go nationwide and to be rolled out to men, as well. If you have questions please contact [email protected].