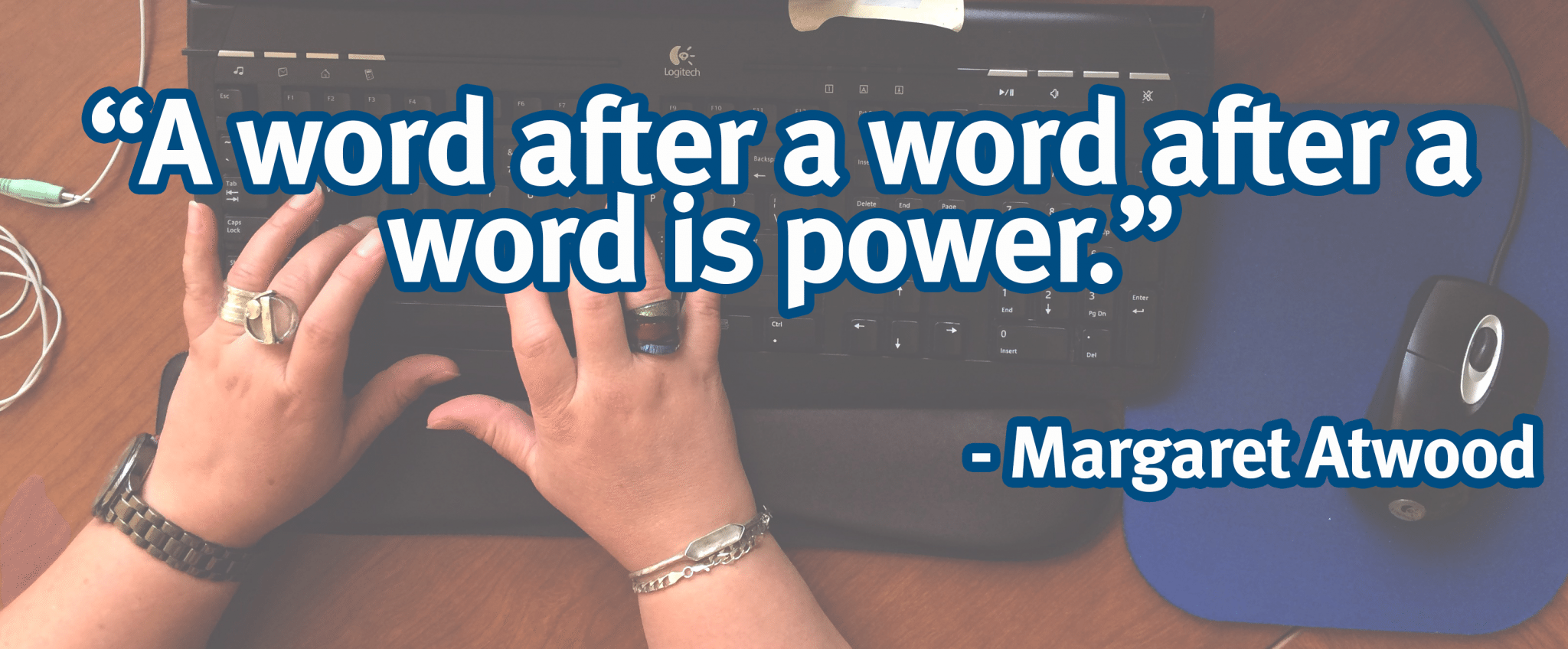 "Blogging" was a thing around here long before blogs as we now know them even existed. After being diagnosed with acute myeloid leukemia in the late '90s, Geoff kept his friends, family, and well-wishers up to date in "real time" through an email list (go back to the beginning).
This list eventually morphed into Young Adult Cancer Canada (YACC), a national charity which provides web-based and face-to-face programs and services. At its core, YACC is still focused on building a supportive community for young adults affected by cancer to connect with peers who "get it" — we just do it a little differently these days.
Having access to these original emails and messages means we have a record of YACC's history from the very beginning. We know how Geoff felt about his diagnoses along the way, we've watched the charity grow and evolve, and its legacy will continue to evolve and live on as long as there's space on the World Wide Web. That's pretty powerful.
Three reasons to start blogging:
1. Telling your story is empowering. You get things off your chest; you get it all down; it inspires other people — with and without cancer — to overcome their challenges; and it can lead to other opportunities in media, public speaking, publishing, and more. Caregivers, we're talking to you, too.
2. It cuts down on some of the questions. People want to know how you're feeling, if there's anything they can do for your family, what your latest test results determined, etc. Answering these questions can get overwhelming and repetitive, and having a space where others can check in for the "facts" lets you get back to your regular conversations a little faster. Give your login info to a trusted friend or family member to post updates if you can't. (Set up a "private" blog if you prefer to keep that information contained to your network.)
3. It spreads awareness of what life is like for young adults after a cancer diagnosis. As we always say, life is different for young adults, so it just makes sense that cancer is, too. Had to cut your travels short? Can't have children? Dealing with chronic fatigue in the workplace? Having trouble engaging in new relationships? Confronting the end of your life when you had just kicked it off? Understanding these challenges helps us all work together to find ways to make them easier to deal with.
Go ahead and get started!
1. Before you create it. There are soooo many options when it comes to setting up a blog, but you need to pick somewhere for it to live. If you're new to blogging, try out Tumblr or Google's Blogger for a free (and totally respectable and safe) platform. Options like WordPress and Squarespace can be a little more advanced and certain options may come with a fee, but they're still very user-friendly at the beginning.
2. Make a couple of decisions. Do you want to register a custom url? What's the title? Will you use your real name, or are you more comfortable with a crafted persona or alias? What's your tone? What will your blog look like? This is your story and your space, so do what feels comfortable!
Your blog doesn't have to only be about cancer! Throwing in anecdotes about your workday, your children, your social life, and your favourite resources will help your audience connect with you as an individual.
Spend a little time Googling topics such as creating a visual style guide, identifying your audience, choosing a direction, creating a voice, and more for a professional product.
3. Start creating some content. Feel free to experiment with the full gamut of digital media options from standard text posts (like this one), to single-shot vlogs, podcasts, illustrations, and more! Write open letters and make lists. Throw in a stream-of-consciousness post. Publish your poetry. Different types of content will appeal to YACCers with different needs, such as limited Internet access in the hospital to difficulty focusing on a block of text due to side effects of treatment. This is also a great time to have a quick brainstorming session to think about which parts of your story you'll tell, what the purpose is, and how frequently you'll post.
Kick off your blog with a post highlighting who you were before, during, and after cancer.
Keeping a couple of posts waiting in the wings cuts back on scheduling pressure and means your excited audience won't have to wait long for new content.
3.1 Learn how the pros do it. There's a lot to be said for letting the story flow, telling it in your own voice, and developing a style, but it's all wasted if your audience can't comfortably follow along with what you're saying. Pick up the Canadian Press Stylebook (or a writing guide of your choice) to understand the basic dos and don'ts of digital media publishing.
4. Amp it up. Photos go a looooong way in holding a reader's attention. Good audio beats good video quality when it comes to audience retention. A reliable posting schedule builds a good brand and interested community. Links to similar sites and/or complimentary content help build your reputation as an expert in the subject. Don't be afraid to get outside your own head to curate the type of content you'd like to find (visit our links page to see who else is blogging).
SUPER IMPORTANT SIDE NOTE: Linking to original content is cool, reposting photos and copy from other sources without their permission is not. Content (including photos, graphics, and music) that you did not create belongs to someone else and the original creator can take legal action for copyright violation.
5. Promote and network. This is part of the optional masterclass. The size of your audience isn't important, but if you want to build your brand, you have to put your blog out there. Link to your posts through Twitter and Facebook, share links in YACC's private Facebook groups, print some business cards, connect with other bloggers in meaningful ways, and see if there are any blogging conferences or workshops in your area. Pitch guest posts to sites like ours, and include your url in your Retreat Yourself and Survivor Conference bios.
Those are just the basics, and your blog's shape and style will evolve as you learn what you want it to be and how comfortable you are putting your story out there. It's probably going to change a dozen times before you find your groove, and that's perfectly fine. Get busy writing, and make sure to tell us about it!
Interested in dipping a toe in the water? Do you already have a blog about being a young adult affected by cancer? Email angie@youngadultcancer.ca to discuss guest blogging on youngadultcancer.ca!