By Corrina Cameron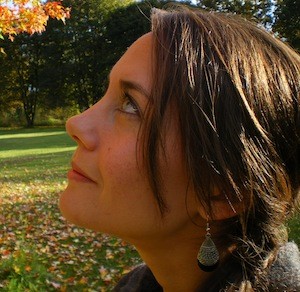 One of the things I had a lot of difficulty with when I had cancer was the concept of "fighting" cancer. People would say things like "keep up the good fight" or "keep fighting" to motivate me to do — what? I'm not a doctor, surgeon, or oncologist. I do not have the tools, training, or knowledge to remove or kill the cancers cells in my body. Sayings like "keep fighting" were actually very discouraging for me because I couldn't fight anything. I was swinging my sword at the wind. I had no control over the situation.
The cancer happened. No one knows why. No matter how hard I tried to "fight" the cancer in my mind, there was nothing I could really do to win. I felt helpless. So, I stopped listening to the war-like sayings that are so common around cancer and decided to change the way I thought about it.
I decided that it was not my job to "fight" the cancer and left that to the professionals. Leave the fighting to your surgeon. He has to remove the cancer. Leave the fighting to your oncologist. He has to detect it and decide on treatment. Leave the fighting to researchers and scientists. They have to find the cures and treatments. Leave the fighting to the fundraisers. They have to find the money for research.
What's your job? Healing. Your mind, body, and soul have a lot of healing to do. Once I started to focus on healing from cancer rather than fighting the cancer, my whole perspective changed. Instead of being discouraged, I was motivated. I took better care of myself. I made an effort to do things that were going to help me through physically, mentally, and spiritually.
If you've been swinging your sword at the air and getting discouraged, try to leave the "fighting" to the professionals. Focus on healing instead.