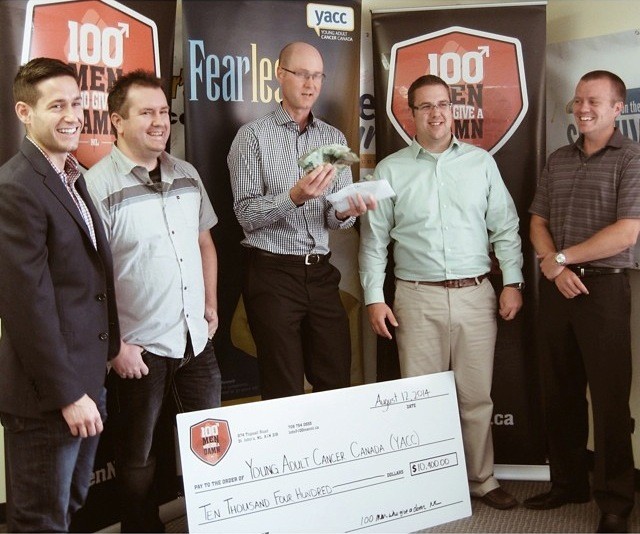 (L-R: Jeff Power, John Atkins, Geoff Eaton, William Cahill, Sean Stack)
A few of the 100 Men Who Give a Damn NL dropped by today to present Geoff with a giant cheque (and an envelope full of cash) for their $10,400 donation!

Geoff Eaton, YACC's executive director, says the cash is already spent as five young adults affected by cancer from Newfoundland and Labrador head to Retreat Yourself BC in two days.
Thanks again for choosing YACC as your first charity!

Related
 And check out this recap in Atlantic Business Magazine.