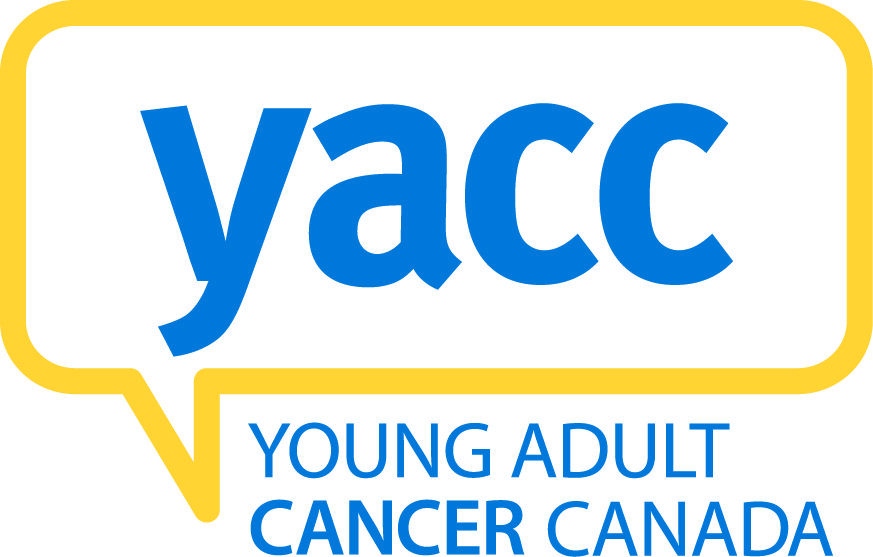 We made the decision to rebrand RealTime Cancer to Young Adult Cancer Canada almost three years ago. It was a natural move for us since it helped clarify who we are and whom we serve.
Today we are revealing the next phase of our brand evolution—our new logo. One of the reasons behind the change to Young Adult Cancer Canada was the acronym it created (YACC) and its synergy with our core programs. We bring survivors together, on the web and in-person to hang out, connect with others who "get it" and "YACC" with one another.
The new positioning of YACC, and our upcoming campaign, will represent the philosophy and delivery of YACC programs and the impact they have on young adults who access them.
Helping young adults make a transition through and beyond their cancer experience is our mandate. This transition is based in what I like to call "realistic optimism." It is the practice of acknowledging the challenges of cancer and life while working to use those challenges to grow and move forward.
There is a time and place to give cancer the finger, but YACC doesn't believe it's 24/7/365.
Personally while I consider cancer a great blessing, I still struggle with many "side-effects" (not just medical) from my experiences and I'm almost 10 years out from my last treatment. It is cool and essential to express what you feel, and if there are one or many fingers involved, we say give 'er. We also think it's cool and essential to help young adults move from the finger to the thumb.
We are excited to share this new look with you and encourage you to stay tuned as it permeates through YACC's communications.
Always…
Live life. Love life.
Geoff