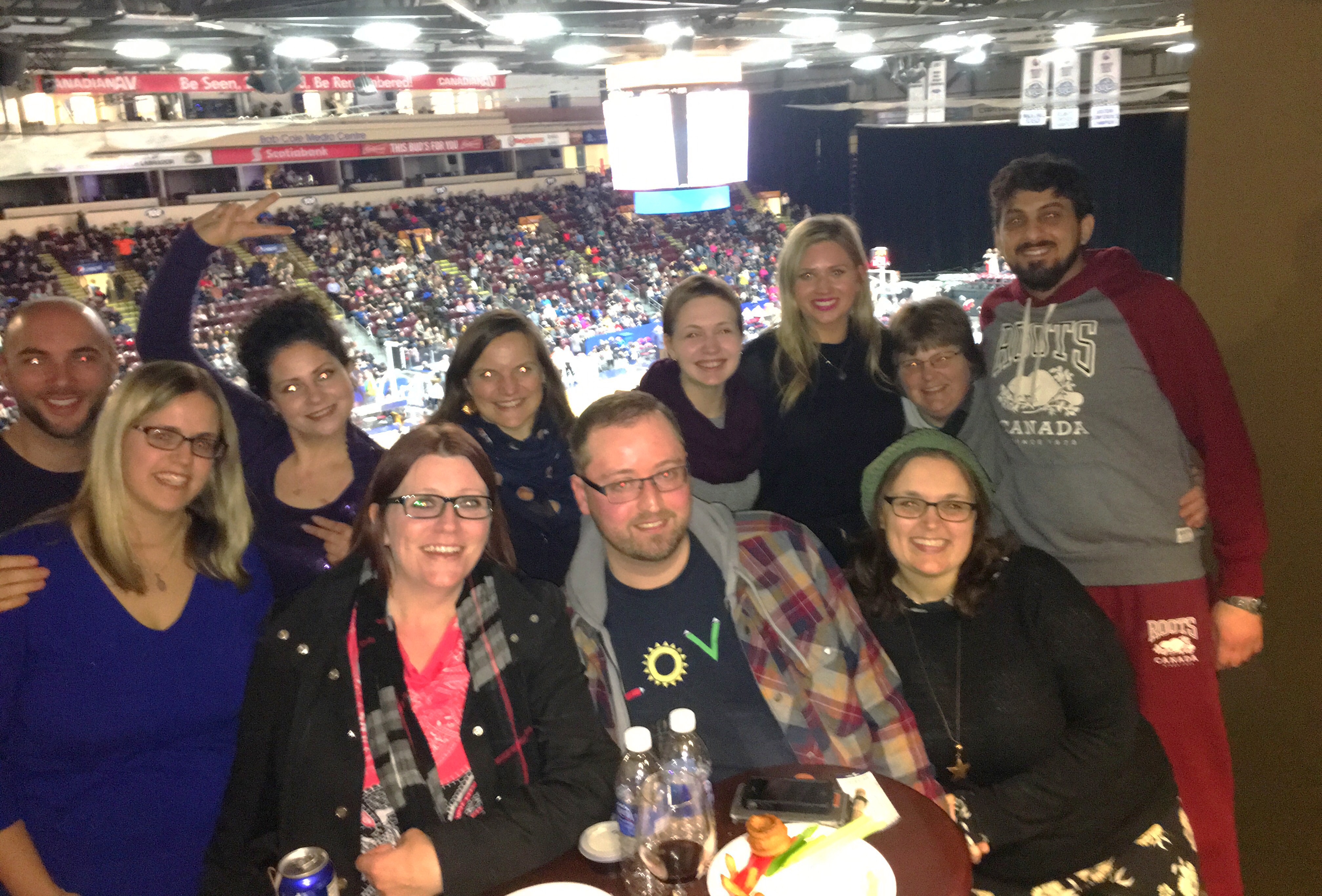 Localife St. John's hit up a basketball game at Mile One Centre to watch The St. John's Edge vs. The London Lightning on March 10, 2018. We didn't have a lot of notice to pull this event together, but YACCers are absolutely amazing and came out for a last-minute opportunity to catch up and chat about dealing with cancer as a young adult. It was a very intense game which resulted in a great deal of cheering. The final score was 110-108 for St. John's Edge — I'm starting to think we bring them good luck.
Thanks so much to Pluto Investments for providing us with a suite. There were 11 of us YACCers and supporters in the suite. The view was spectacular and it was such a relaxing and warming atmosphere.
Another night well spent with some amazing people, and this venue is for sure becoming a favourite amongst Localife St. John's!
Kelly Knee
Localife St. John's leader