The 3rd Big Cancer Hook-up will air on Saturday, February 27, 2016 at 6:30 p.m.! These profiles will help you learn a little more about the guests who will join us this year!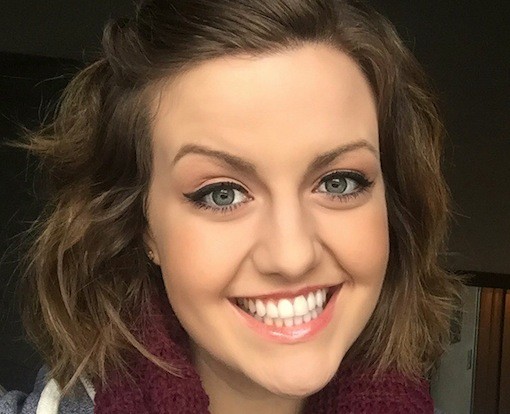 Name: Emily Ager
Hometown:  Sarnia, ON
Diagnosis/age at the time: Stage 2B Hodgkin's Lymphoma at age 20
Current treatment status:
In remission! (14 months and counting)

Major challenges as a young adult dealing with cancer:
Feelings of isolation, destruction of positive body image, difficulties returning to "normal" when it comes to relationships, school, and life in general.
YACC involvement:
Retreat Yourself Ontario 2015, Survivor Conference 2015. To say that these experiences were life-changing is an understatement.
What are your words of wisdom/favourite quote?
I could probably create a list of my favourite 50 quotes (as I have a weird obsession with them), however, I will just keep it to two:
"Stronger than yesterday." I had this tattooed on my forearm (amidst many lovely IV scars) a few months after finishing chemotherapy. It reminds me that every single day I am growing, healing, and becoming stronger than I've ever been. This goes for all of you, too.
"If something doesn't nourish your mind, body, or soul, get rid of it." Whether it be people, places, or things, toxicity is real. It took me a long time to realize that I needed to release the anchors that were weighing me down in order to prosper and rise up. Let go of the bad and make room for the good. It feels so very wonderful.
What's your hidden talent?
If you're reading this, I'm not a freak (I promise), but I can stretch my bottom lip to cover my nose. I don't know if that's a talent, but it makes me somewhat unique.
What was your favourite/most memorable experience at YACC?
The entirety of Retreat Yourself Ontario 2015. I went there as one individual and in the span of a weekend, left with an entire family. It was a truly eye-opening experience for me. My thoughts and feelings of isolation were proven to be completely irrational. I felt at home. I have made life-long connections with some pretty incredible individuals. In a way, a weirdly let's-look-on-the-positive-side-of-things-way, I thank cancer for giving me the chance to meet my second family that I otherwise would have never had the chance to.
Cancer tried to tear us apart individually, but with the power of love, support, and strength, it will never be able to tear us apart.