Kathy Stock | St. John's, NL
Diagnosed with Stage 2 Hodgkin's lymphoma at 29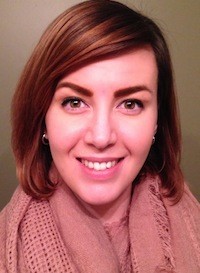 Kathy is a member of the YACC team in St. John's with a focus on public speaking and awareness. She is also a Localife St. John's leader, professional musician, singer and songwriter, volunteer at her church, and board member for several community organizations. She loves being with her family, being outside in the sun, and eating chocolate chip cookies.
She says one of the major challenges she faced after diagnosis was being a mom to her boys who were seven and three when she was diagnosed. She is still learning to navigate some long-term effects of chemotherapy and cancer, but she's slowly but surly learning a new normal.
Kathy has been in remission for 18 months (and counting!)
Attended: Retreat Yourself Ontario 2014 and Retreat Yourself Adventure 2014
What superpower would you like to have?
Teleportation
What's your hidden talent?
I can pick just about anything up with my toes.
Click here for more Big Cancer Hook-up info!