By Shauna Kirby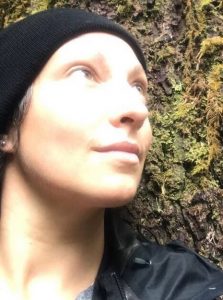 I've been finding it slightly hard to navigate my way through my post-cancer world. I know everyone means well, but why do some people feel like they can ask me so many insanely personal questions?
Thank you to all who care, can laugh and cry with me and already know most of these answers:
I had breast cancer.
No, it's not genetic.
No, I don't know what caused it.
No, I'm not a stoner now.
No, I don't want to talk to your great aunt about her breast cancer experience.
I found it myself while in the shower.
I got to keep them.
Yes, I did chemo.
Yes, I lost my hair.
Yes, ALL of it.
Yes, my hair is growing like crazy.
I don't know how long it supposed to take to regrow hair.
I don't know if my hair was always this curly.
My hair was wavy before.
I used to straighten it.
No, I don't eat super healthy now.
No, I'm not going to stop eating sugar, drinking alcohol, etc.
No, I'm not considered cured.
It will probably be 5-10 years before I'm "cured."
Yes, chemo is as sucky as you think it is.
No, I didn't lose weight.
Yes, I gained a bunch.
No, I'm not my old self.
No, it's not all done.
I'm exhausted all the time still.
I forget things a lot. No, it's not like "just getting older."
Yes, I do need all this sleep.
No, I don't want to do the run for the cure.
Yes, I agree I'm too young for this shit.
No, for me it couldn't be worse.
This post originally appeared on Shauna's Facebook profile. It has been reprinted here with permission.