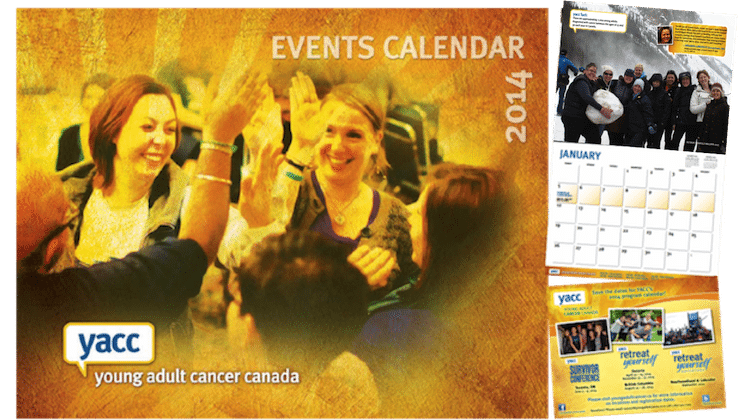 We are pumped to offer a 2014 YACC calendar that you can hang on your very own wall! Each month features some of our amazing survivors and celebrates the YACC community, and we have included all our program dates so you can make sure to plan around Retreat Yourself, Retreat Yourself Adventure, and the Survivor Conference (or share those dates with any young adults you know who are dealing with cancer).
The reason we exist is to bring supportive, engaging programs to our members, and we want everyone to know it. This calendar not only gives us the opportunity to share what we do, but it brings awareness to the community and encourages other survivors to join us!
Calendars are $19.99 each and proceeds will support the many programs we offer at YACC.
This offer is open until December 25, so place your order today!