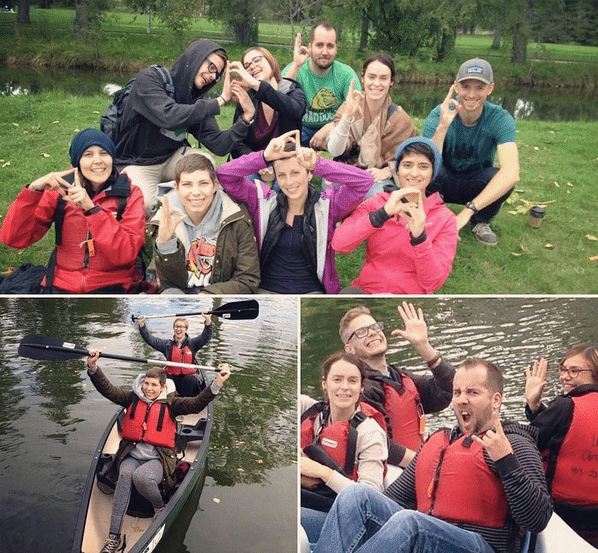 On August 28, 2016, Localife Calgary ventured to Bowness Park to enjoy a Sunday afternoon outdoors. It was not a particularly nice day, which meant we could rent as many paddle boats and canoes as we wanted and go out on the lagoon (as it's called).
Before boating, we waited for people to gather and enjoyed each other's company through conversation and Frisbee. Once everyone was there, we played the classic Two truths/One lie. There was a mix of old and new members, which was great for such a game. Many laughs were had as we discovered some rather interesting and peculiar things about one another!
This was followed by pairing up in twos, threes, and fours as we made our way to our boats and spent the rest of the afternoon paddling on the water. Four people in a single paddle boat is not the best for speed or maneuvering, but it is for having an absolute riot!
As always, we had an incredible time filled with laughter and connection. We hope to see all of you again soon, and cannot wait for the next event.
Jenna and Matt