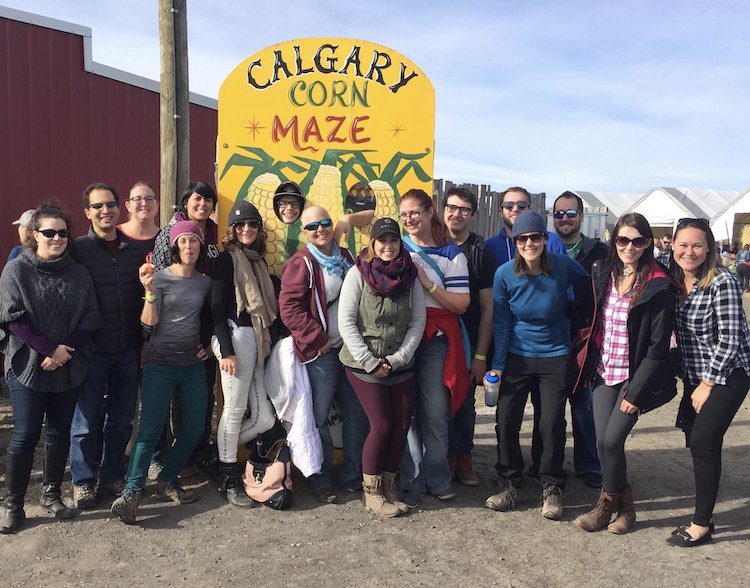 On October 25, 2017, Localife Calgary headed to Calgary Corn Maze and Fun Farm to see what sort of fun times we could get up to!
With 15 people (our biggest event of the year so far!) and high hopes, we met up at Heritage Station, piled into cars, and headed just southwest of the city. Although the parking lot was already very full with cars when we arrived, we jumped in line and were able to get in before the big afternoon rush.
What unfolded from there was truly amazing! From petting miniature donkeys, to potato sack slides, to riding on a tiny train, to "corn-y" jokes, to tug-o-wars, pumpkins and kittens, and watching racing pigs! We laughed and wandered and tried all sorts of hilarious things.
A couple hours after getting there, we gathered over snacks and food, and of course to snap a group pic around one of the corn maze signs! Several of us did a quick lap of the corn maze and even had an epic competition at the tug-o-war pit before we headed back into the city.
Here's to staying young on a sunny fall afternoon!
Stay tuned for out next event!