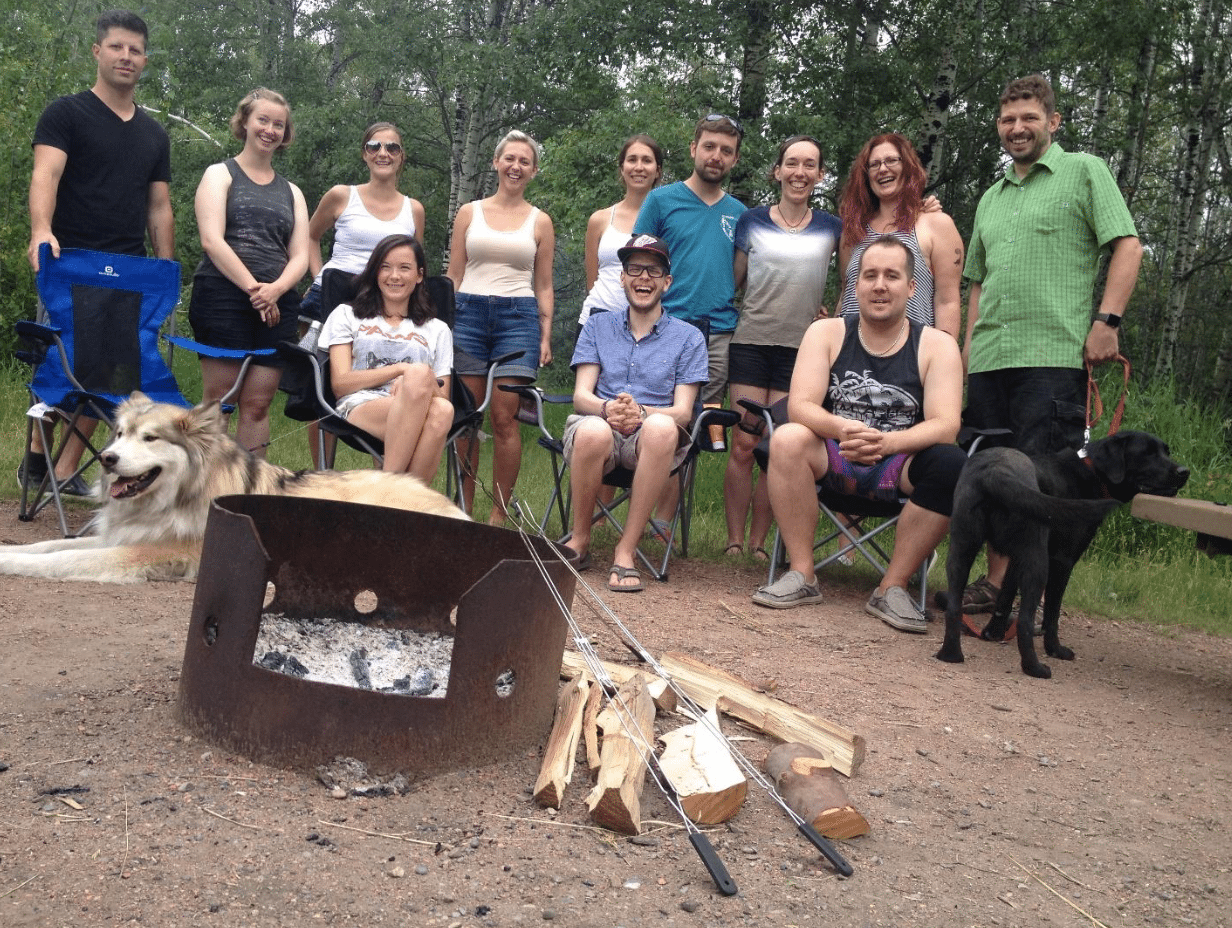 Our most recent Localife Calgary event took us to Fish Creek Provincial Park on July 15. Even though it was rather hazy, we made it work, and had a fun, summer-y day outside.
We all met at around noon and spent a good portion conversing, connecting, and catching up with one another. Once all eleven of us had arrived, we held a little ice breaker, discovering more about each other, while determining our newest super powers. "The Power Supporter" was one of the many excellent super hero names established. Once the "ice" was broken, the food commenced, which is essential for any summer afternoon. We roasted weenies and marshmallows, and followed that up with more munchies. A group of us continued to talk and connect, while others started a game of "anomia" — a quick thinking card game — where many laughs were had.
Overall, it was a wonderful afternoon spent outside. Can't ask for anything better than that! FYI, the gophers in Fish Creek Park are incredibly friendly.