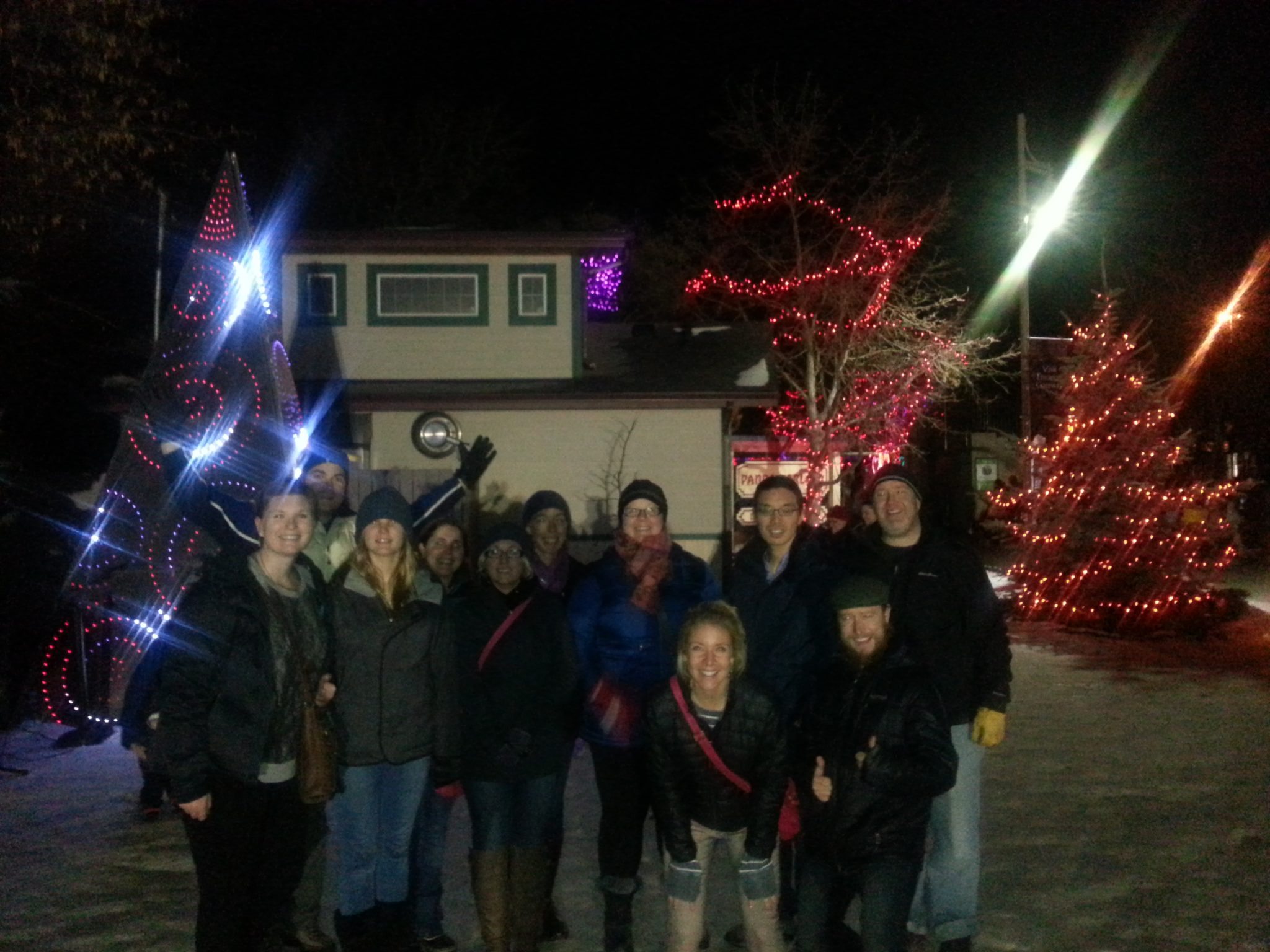 Zoolights at the Calgary Zoo has been a Localife Calgary hit in past years, so we hosted it again! We had a great turnout for a warm winter night. There were lots of lights to enjoy, as well as ice skating for a few of us. A dozen of us brave souls sang jingle bells Christmas tree karaoke!
There weren't many animals out, but we managed to see the snow leopards which is a treat as they are normally sleeping during visiting hours. The kids had fun in the hay bale maze, and even got some time with Santa. After all the wandering around the zoo, we had some time to grab a snack, a hot chocolate, and socialize a bit more. We enjoyed having some new members check us out as well as many regulars, and were grateful to have alumni leaders out with such a large group.
Thanks to everyone who came out. We look forward to seeing you again in the new year!
Happy Holidays from your Localife leaders, Kevin & Michelle!