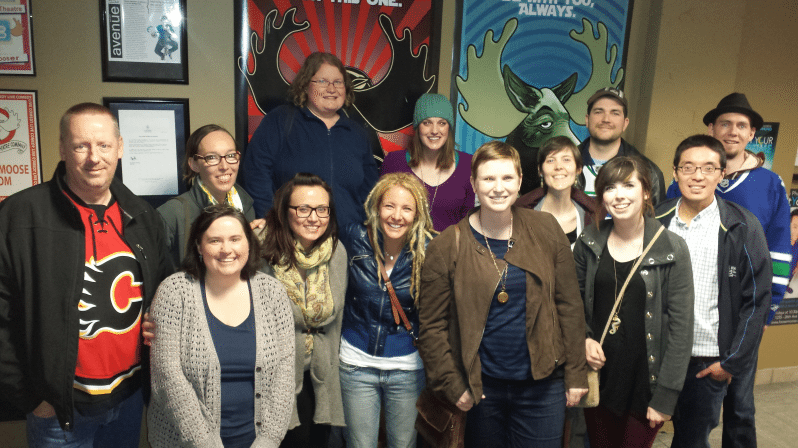 Once again, Localife Calgary invaded the Loose Moose Theatre Company to enjoy some improv on April 25, 2015.
It was a great mix of old friends and new faces! All in all the show was pretty hilarious. The comedians did some climbing of the set that had us all on the edge of our seats.
Following the show, we all decided to quickly chat at the local pub, The Hose and Hound.
New connections were made, comedians stayed unharmed, and nachos were consumed. Another successful Localife event!
We will be in touch soon with info on the next event!
Thanks,
Kevin and Michelle