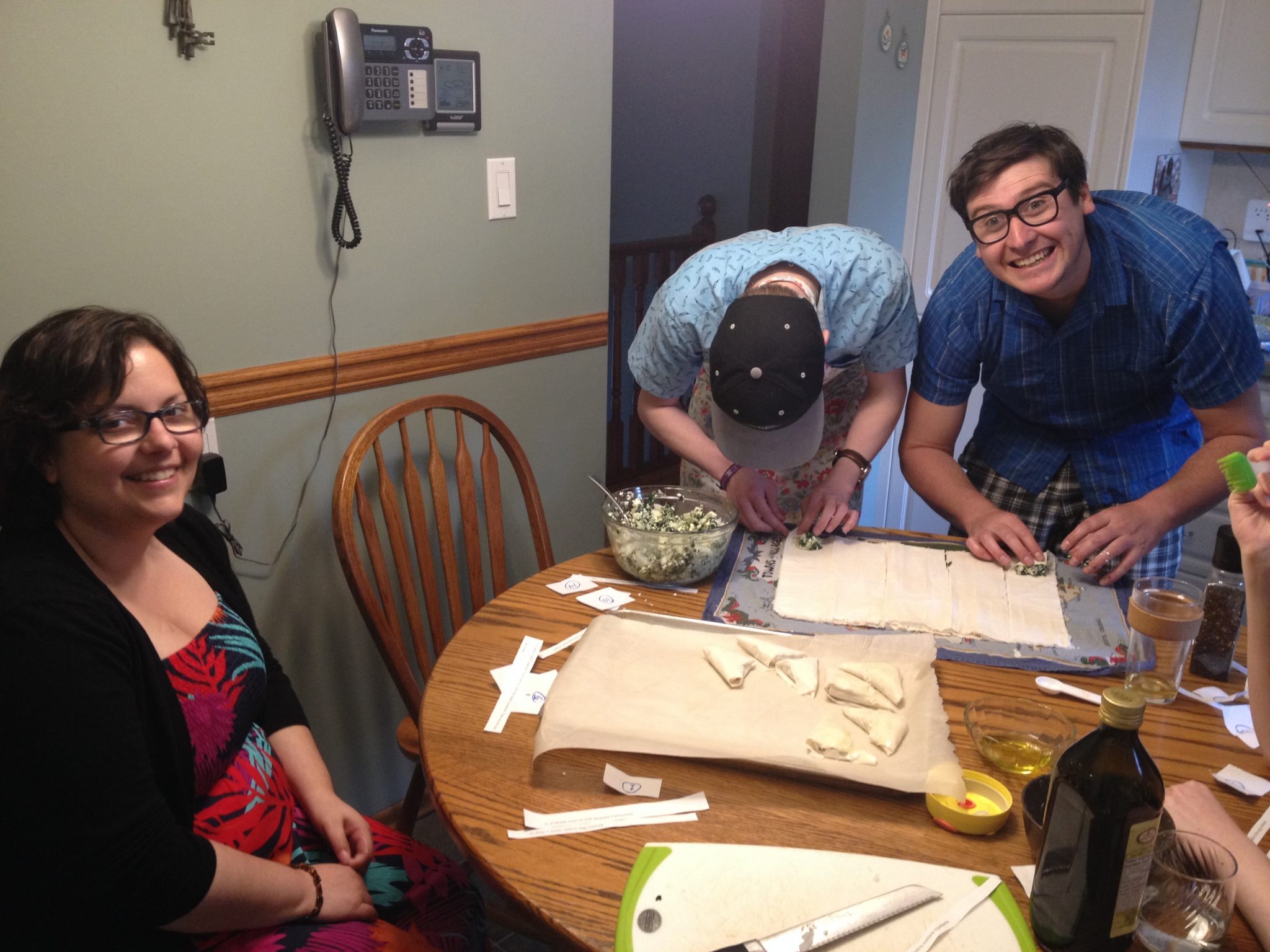 Localife Calgary met on May 11, 2017 to "learn something new" as we came together to make a Greek pastries and to play the card game, Cribbage!
Adorning our aprons, and with a pile of ingredients on the table in front of us, all together we created spanakopita, step by step! Who made up the saying "too many cooks in the kitchen," anyway, because this definitely wasn't true for us Thursday evening! Half a dozen hands on deck led to a lot of laughter. Who knew the word spanakopita could be adapted to fit so many popular song lyrics or used to create so many ridiculous puns?!
We popped our pastry creations in the oven, and then sat down to play Cribbage, a card game that's been played for over 300 years! Those new to the game caught on quickly, and in not long at all, we had hot spanakopita to enjoy as we played. Everyone had their fill, and a giant ball (made from leftover phyllo dough) that we fondly named "The Bomb" was bravely consumed much to everyone's amusement.
Good times were had by all. We hope to see a lots of people out for our next event — a campfire in the mountains!
Matt & Jenna