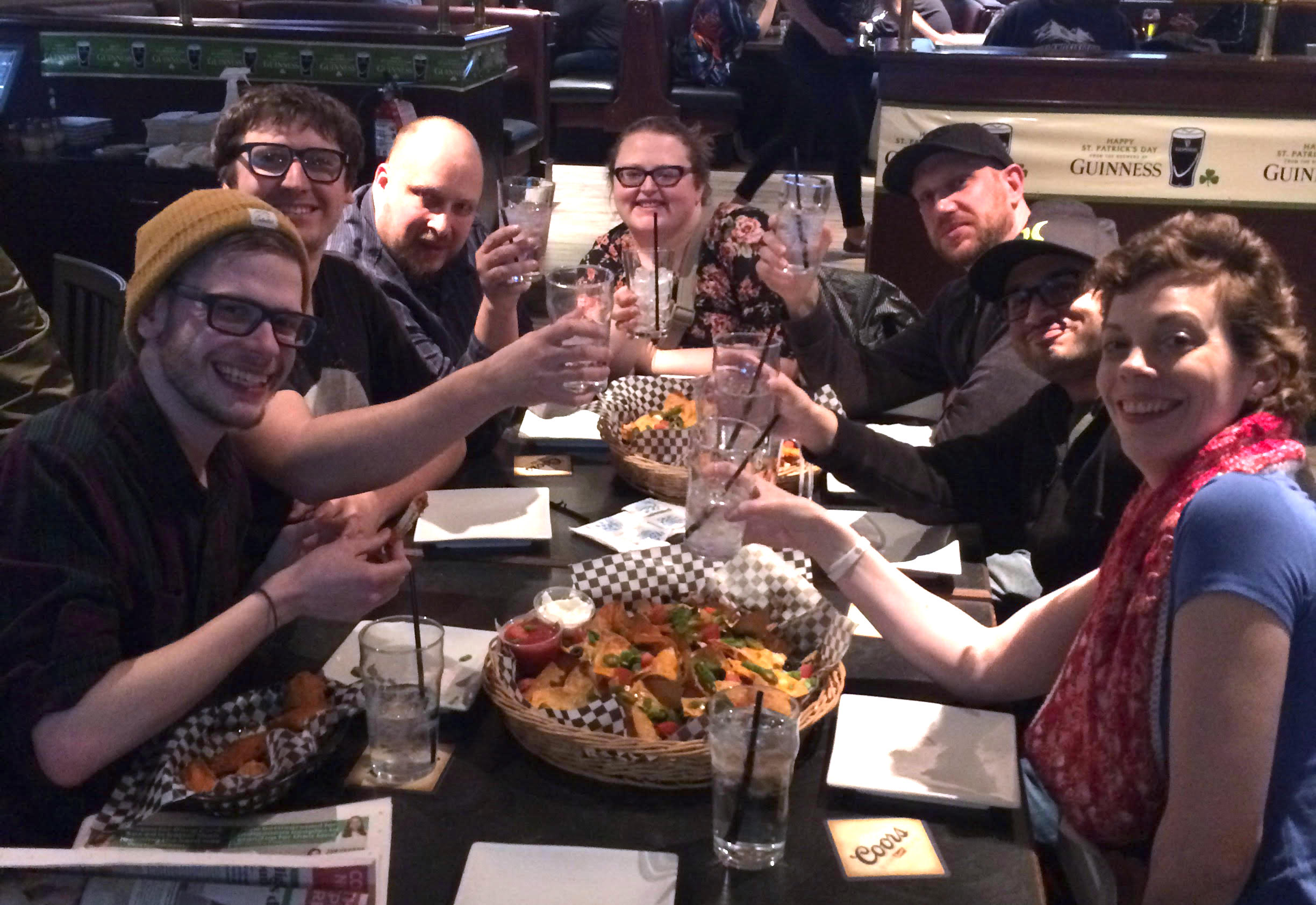 Movie Night turned out to be a real feel-good event! On March 14, 2018, Localife Calgary met up at Canyon Meadows Cinema and took a turbo-speed vote to decide which movie to attend. The general consensus was to see the Oscar-winning animated movie Coco released by Disney and Pixar.
There were many laughs as we watched the story of young Miguel's attempt to pursue his musical dreams to the chagrin of his beloved Abuelita (granny). After many plot twists, the film definitely left us all walking out with a smile on our face. Good ol' feel-good Disney movies!
After the film, we popped across the street to the Three Crowns Pub where we made some new connections and enjoyed two giant order of nachos together!
Already looking forward to our next event!
Jenna & Matt