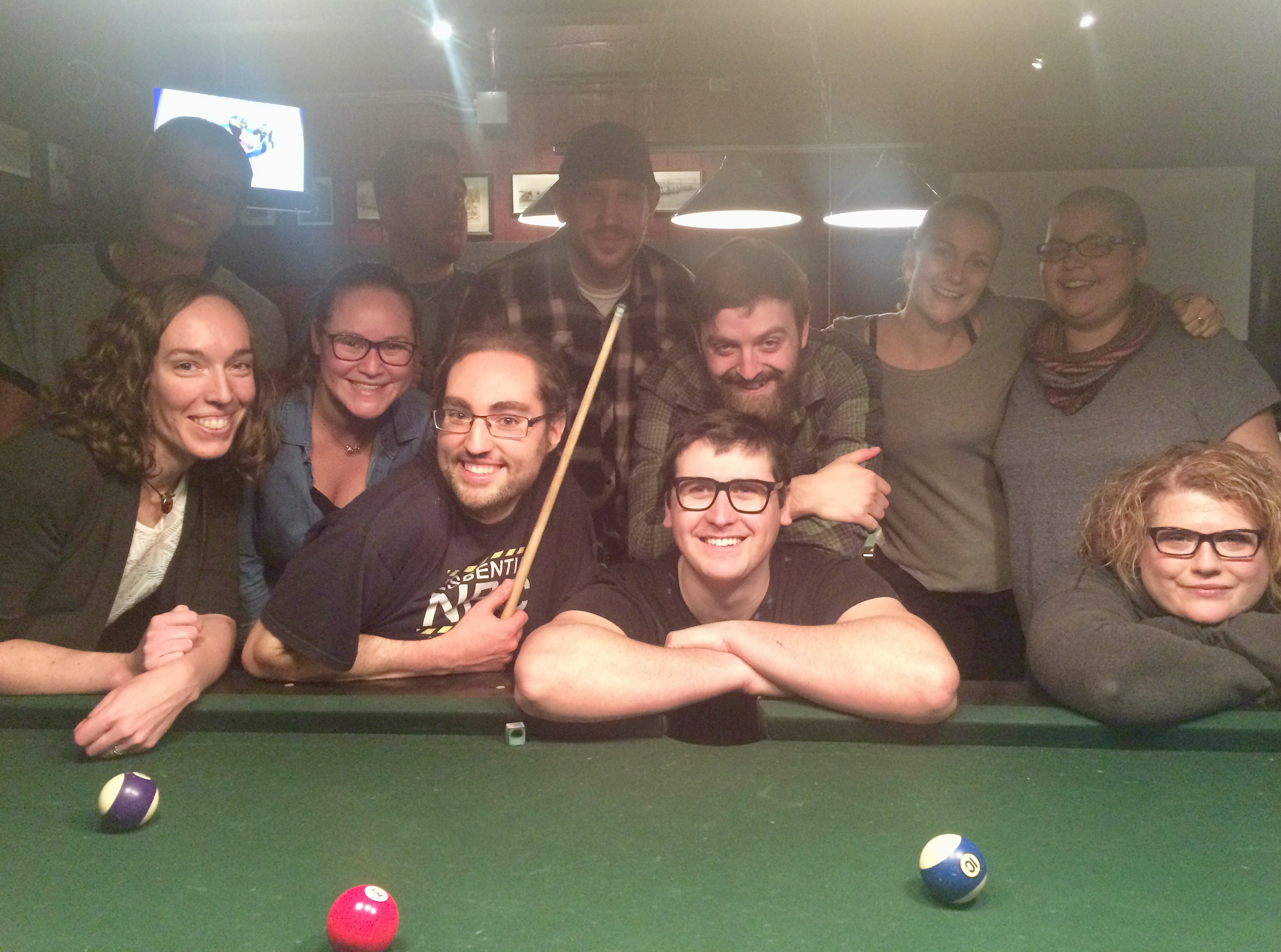 Last night, hanging out, chatting over appetizers, and playing pool at Schanks Sports Bar & Grill for yet another of our well-loved pub nights was too much fun. Over nachos and pizza, we played a light-hearted icebreaker that culminated with everyone receiving a "pool shark" name. The rest of the night was filled with a lot of hanging out as we competed in a mini pool tournament to win a $25 Shoppers Drug Mart gift card. There were many jokes about the glory of winning not just the trophy, but loads of personal hygiene products.
Thanks everyone for a great night! Here's to creative pool shark names and many more creative scratches! And a big holler out to Stephen for bringing home the gold — may your future be filled with ample drugstore bounty.
What are we going to do with the amazing crew here in Calgary? You people never cease to amaze us!
Thanks for coming out!