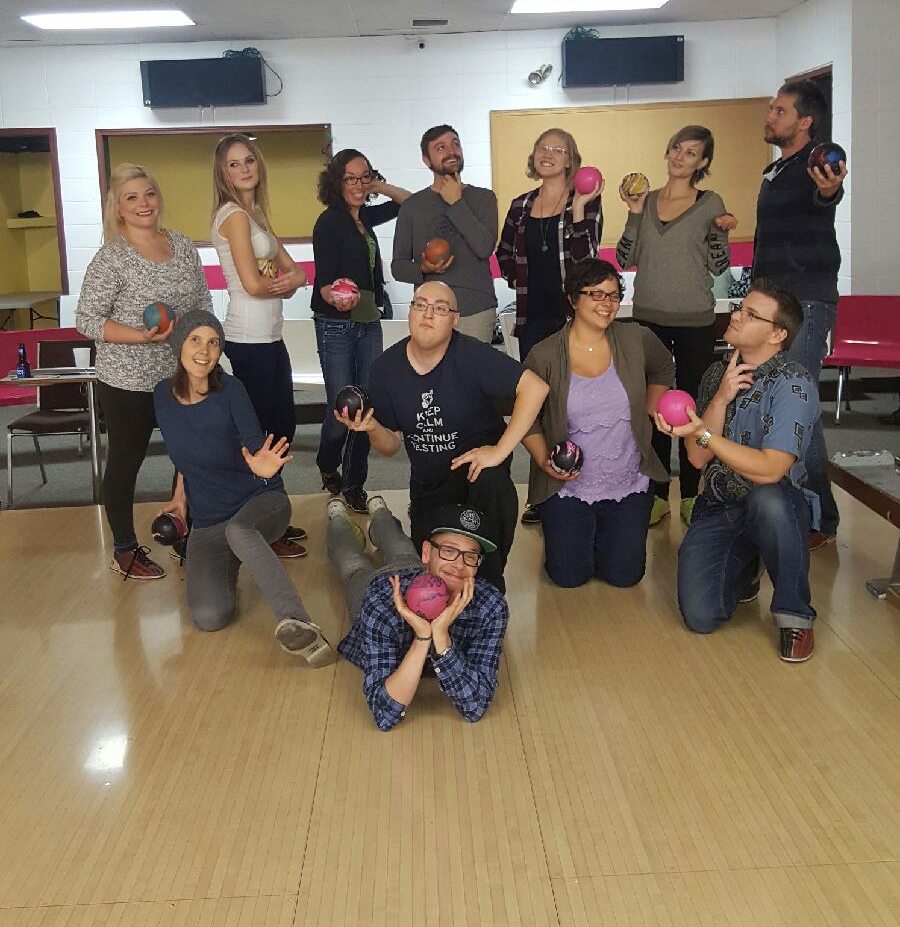 Localife Calgary had a great time bowling as we hit the lanes on October 18, 2016 at the Thorncliffe/Greenview Community Centre. Everyone agreed that the mini bowling alley in the basement was a hilariously retro—therefore amazing—place to hang out for the evening!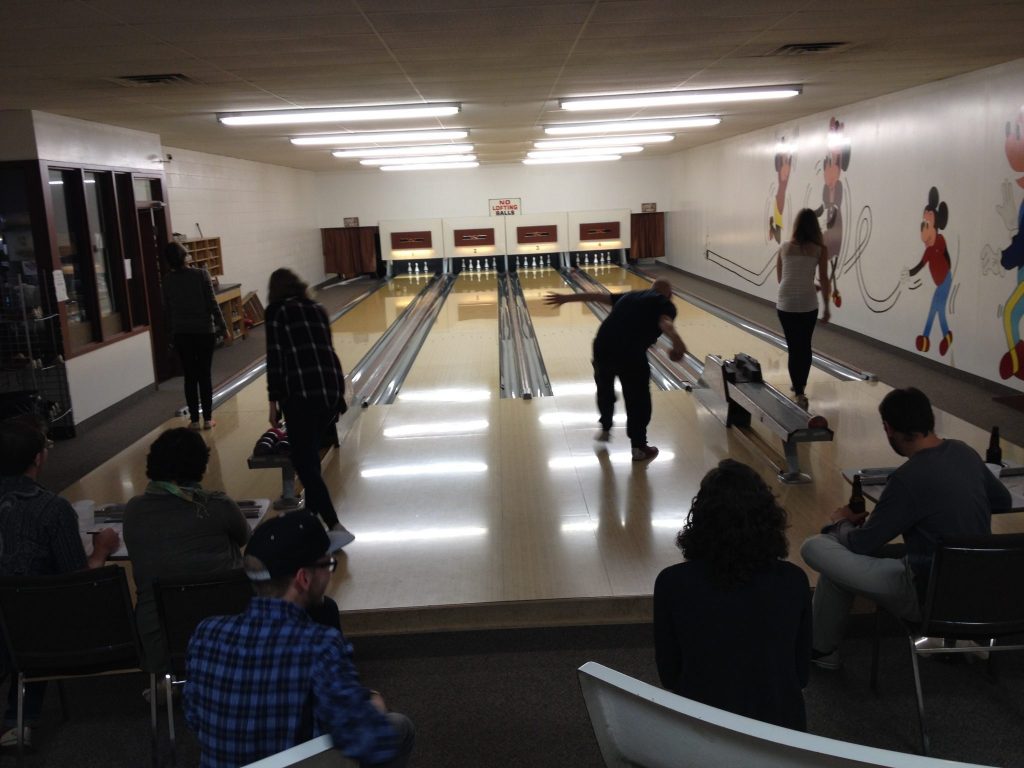 A dozen people attended, and we even celebrated someone's five-year cancer-free anniversary which just so happened to be that same night! With a few light-hearted competitions throughout the evening, we had a lot of fun and shared some great laughs. By the end of the night, prizes, trophies, and even an ugly sweater had been awarded!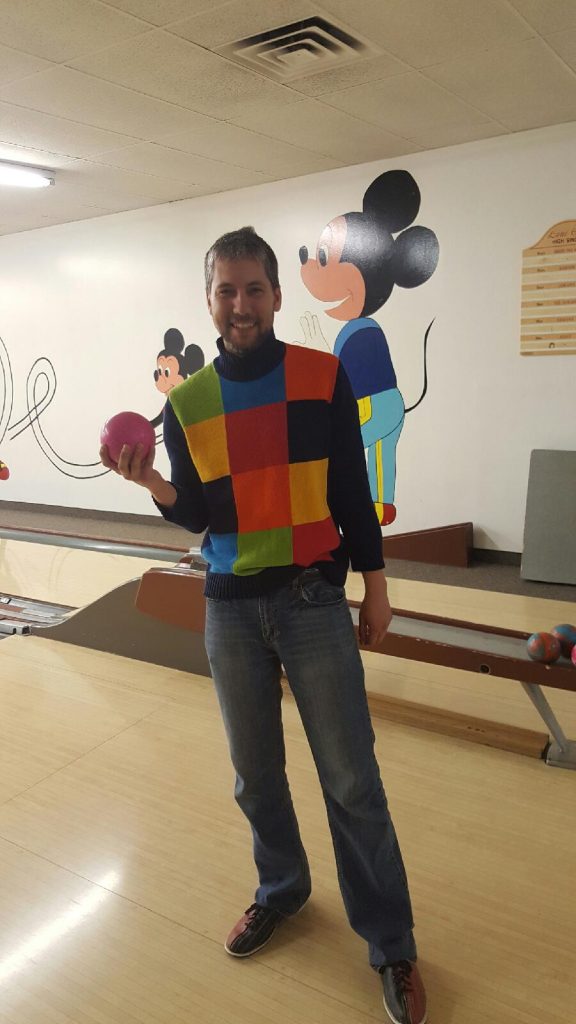 We hope to see another great crowd out for our next event watching live music at the Ironwood Stage & Grill!
Matt & Jenna