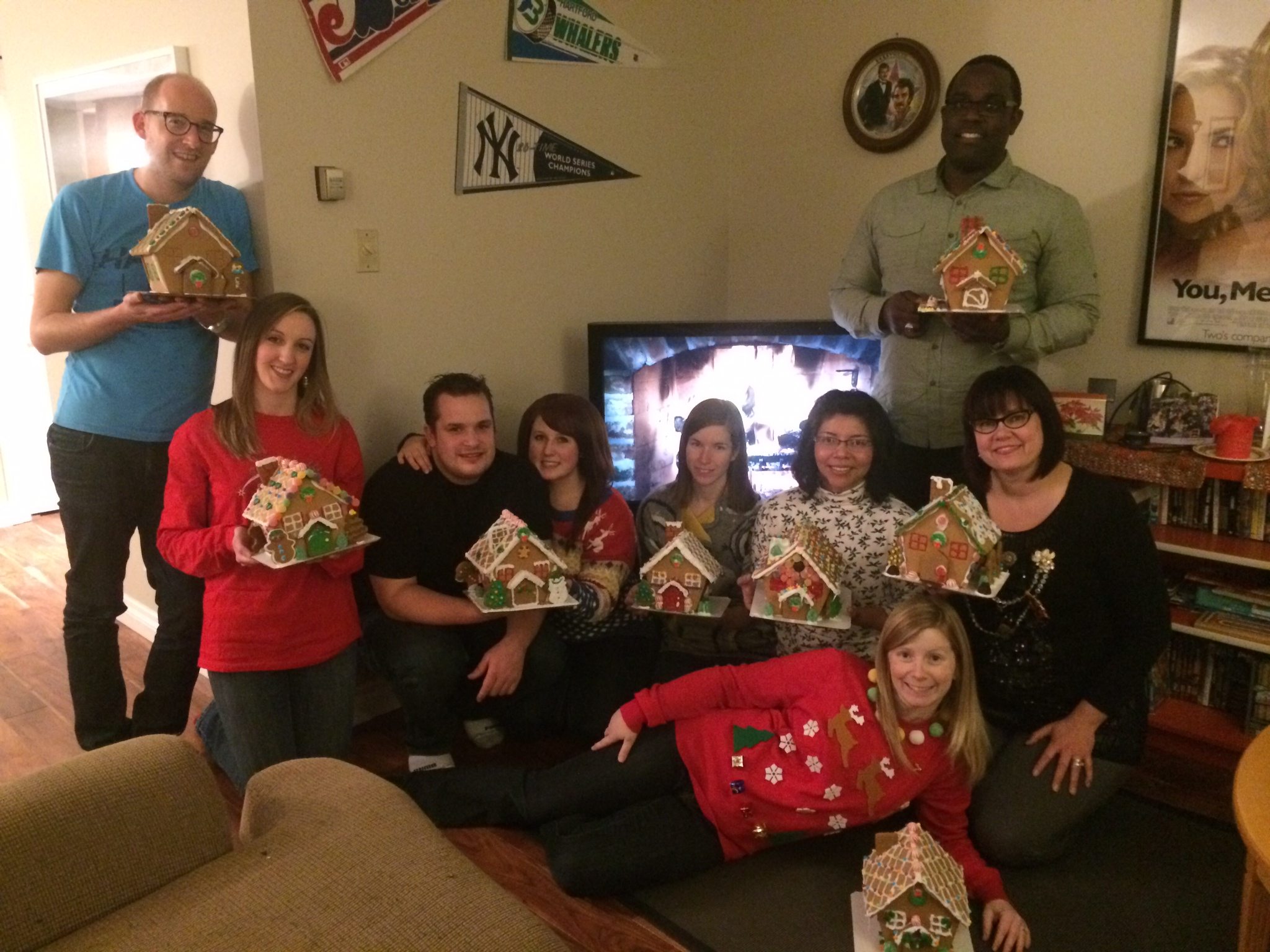 'Twas three nights before Christmas, with an automobile race,
Localife participants rushed to Dan's place;
with ugly sweaters in tow, and donned without care,
We arrived with the Yule Log's crackles (on TV) filling the air;
There were alumni and new faces, to meet and to greet;
Over KFC chicken, Doritos, and some chocolaty treats;
The ice was broken sharing our favorite Christmas classics,
citing Home Alone and National Lampoon's, not to sound Jurassic.
Then what to our sparkling eyes did appear?
Pre-built gingerbread houses to celebrate this festive time of year.
With eggnog in hand and Christmas carols playing,
gingerbread house designs, on our minds, were heavily weighing,
Our houses designs would be put to the test,
For Dan would be giving a high 5 to the best.
Away we rushed, our houses in tow,
To see who would be the next gingerbread Van Gogh.
There were rainbows of candies and icing — red, green and white,
The decorating didn't give in to the chatter of the night,
When what to our wondering eyes did appear,
Dan began to critique our designs; everyone trembled with fear,
Then finally the judge did come to rest,
At the gingerbread dwelling-place he felt was the best.
With anticipation, everyone sighed,
As Dan gave himself, the first gingerbread high 5:
Now, the laughter erupted like a big sonic boom,
With high 5s erupting all around the room!
And with this, we said farewell to our friends,
With best wishes for the holidays and future, as another year ends.