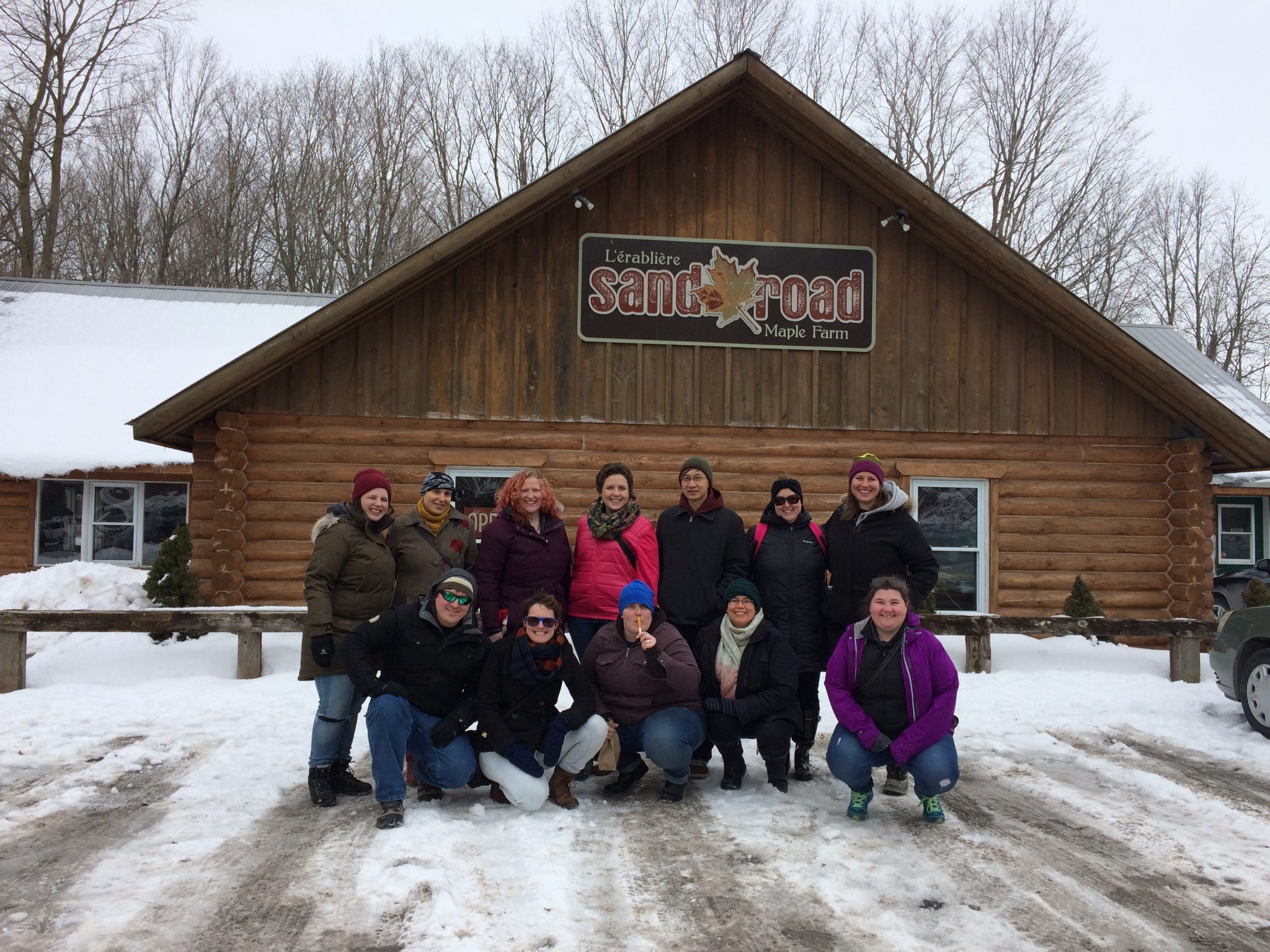 On March 26, 2017, Localife Ottawa made its fifth annual trek to a local sugar shack.
This year, our survivors and supporters hit the road of the maple syrup kind! We made a return to the Sand Road Sugar Shack in Moose Creek, ON on a wintery spring day. Our timing as perfect as we immediately got our spots and started to chow down on sugar shack specialties: pancakes, refried beans, home-style potatoes, sausages, and probably-triple-deep-fried bacon (is there any better kind?). Coupled with copious amount of mouth-watering maple syrup, we were sated by our second and third servings and turned our attention to the wonderful heroes who braved the cold to make their way to be participants at the event. The presence of a newborn YACC baby (congrats to the new parents!) was an immeasurable source of excitement and energy within the group, and our conversations ranged from hearty to light, and smiles were in no short order.
Sadly, our previous year's Maple Sugar Daddy had been absent at the time of our visit. His amazing furry home-made coat will always be a fond memory; perhaps we will reunite next year!
We "tapped" out at the end of the afternoon with an injection of maple taffy (tire-sur-la-neige) and a quick visit to the gift shop. Bellies and hearts full, we made our way to our cars and made our way back to Ottawa.
Such a sweet event!