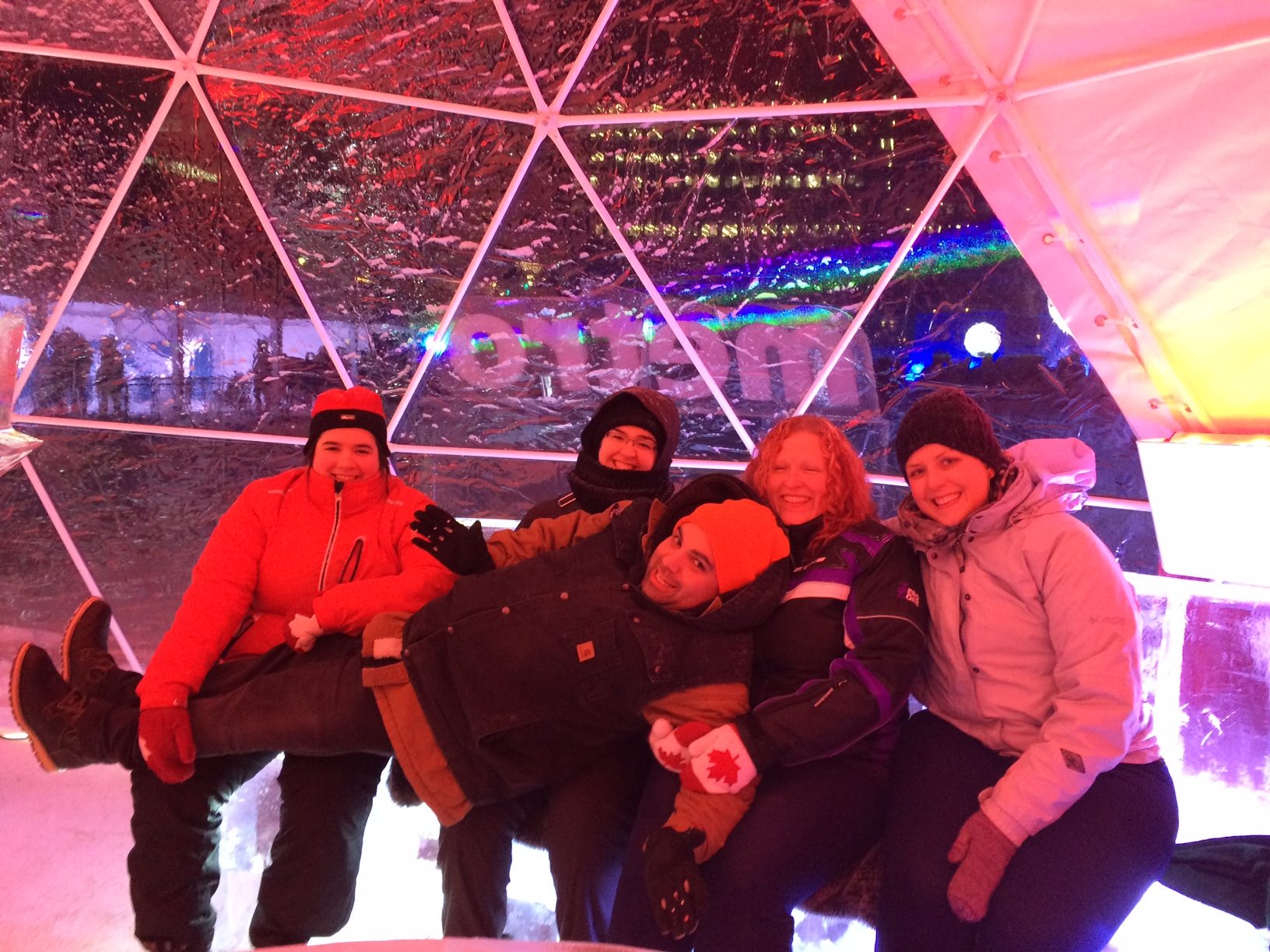 On a chilly day in February, Localife Ottawa braved the cold and headed over to Winterlude for one of the opening weekends.
Approximately 10 YACCers from as far as Montreal and Laval came out to the event, which had us huddled together, gawking at the awe-inspiring works of ice art, and often hilariously mistaking other parka-wearing festival goers for members of our group. Though we almost lost a few members in the treacherous knee-high ice maze of forgotten souls, we had a blast walking along the pathways and chatting it up.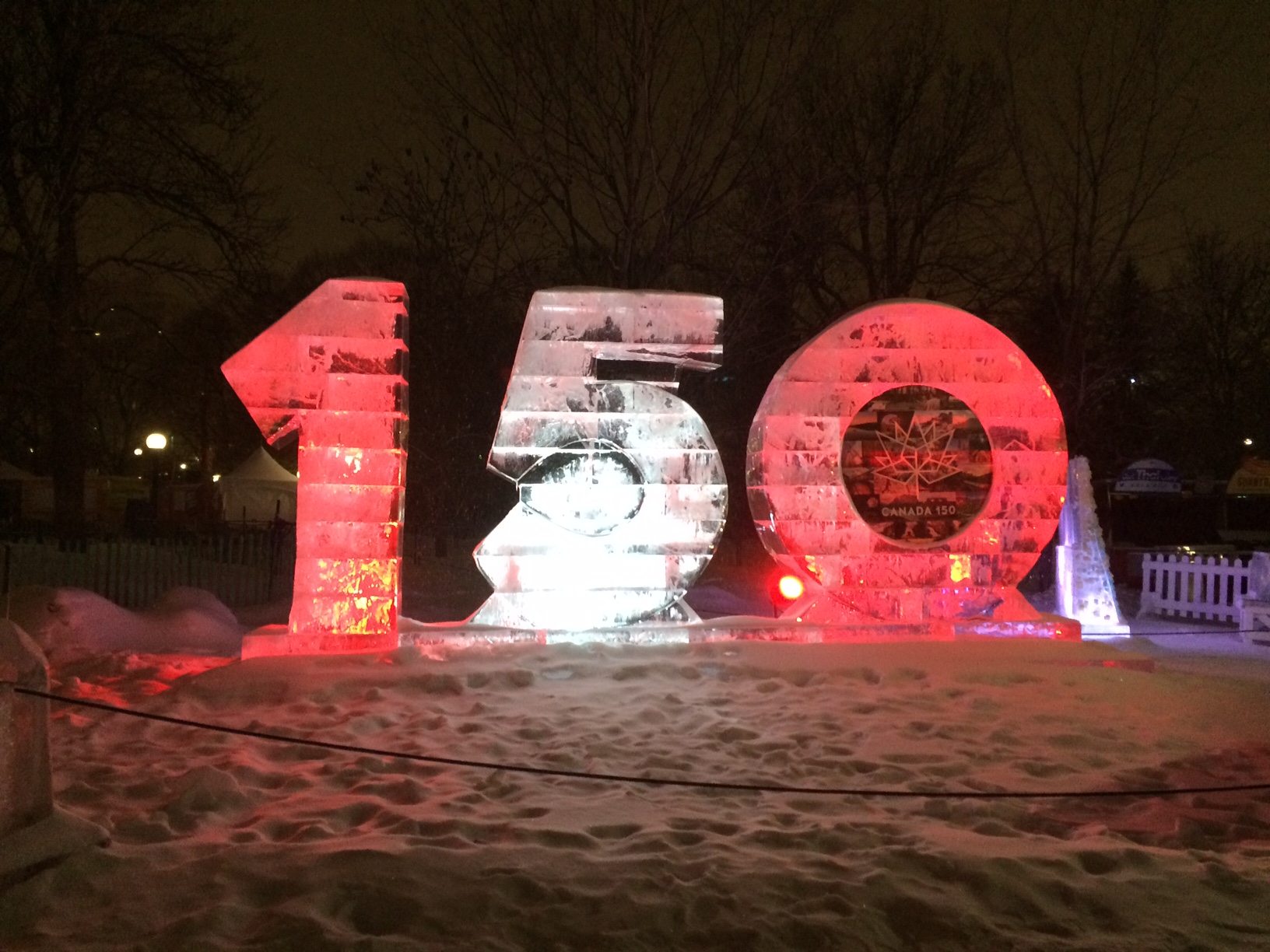 Our path then took us to the ever-friendly downtown tavern D'Arcy McGee's for some food and drinks to warm our spirits. Most of us remained much later than originally planned as the friendly atmosphere and camaraderie made it difficult to part ways! Eventually the night came to an end, and we said our goodbyes and "see you later"-s and took with us the great new memories and new friendships that had materialized over the course of the evening.
All in all, great times with great people.
Hope to see you at the next one!