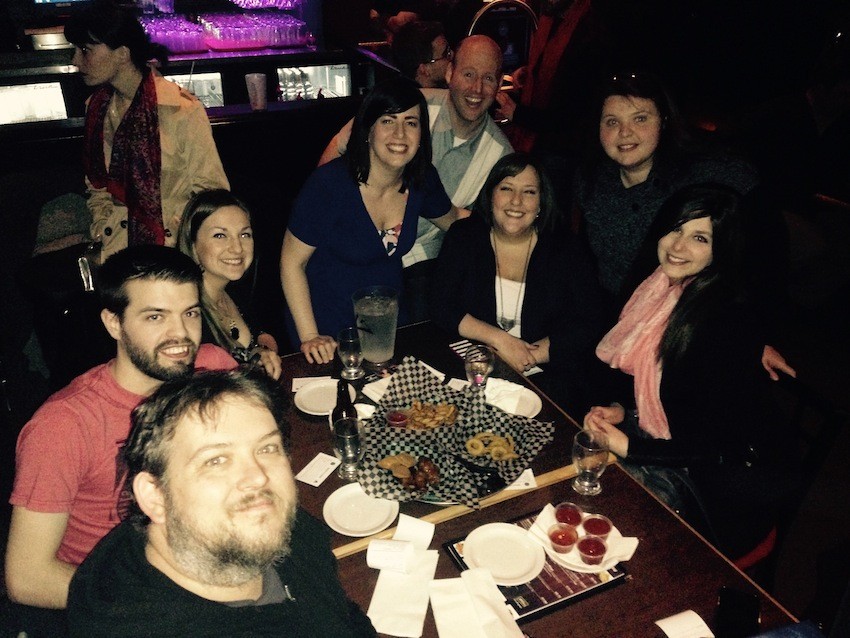 Localife St. John's patrons woke up Sunday morning with sore ribs and permanent laugh lines after enjoying a hilarious evening at Yuk Yuk's Comedy Club the night before. Our group met early for some great chats over delicious appetizers before the show began.
Every comedian was uniquely entertaining — we were even photo-bombed here by the MC in the blue and white shirt — and as with all YACC events, the company was fantastic.
Huge thanks to Yuk Yuk's for working with us to create a wonderful event. All in all, a fabulous night!
We can't wait for the next Local Life St. John's event!