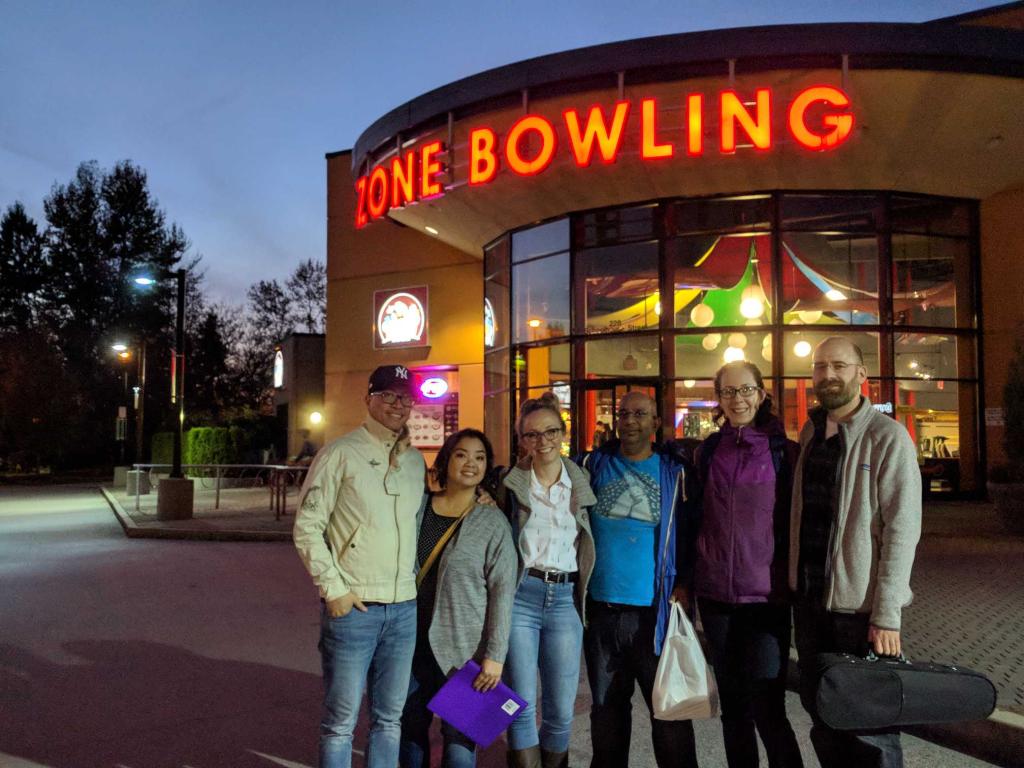 What a night! We had a great time showing off our skills on the lanes this past Sunday at Zone Bowling. A group of us met for some laughs and conversation while we cheered each other on as we bowled, pushed, and sometimes lobbed the balls down the lane. Siobhan came out with the high score for the night (yay!) and Greg was definitely the comeback kid.
It was a reminder of the great community we have and how wonderful it is to come together and catch up. We had some new people join, which is always one of our favourite parts. It's so great to welcome people into this lovely community that we have formed. I have to say, this night in particular felt like we had all crossed that line of being more than a bunch of people touched by cancer. We moved into the realm of a "solid group of friends." I know these people have my back and I have theirs. They are my tribe, my community.
Thanks, YACC, for encouraging us to get into the same room in the first place and making these events safe and real spaces for us.