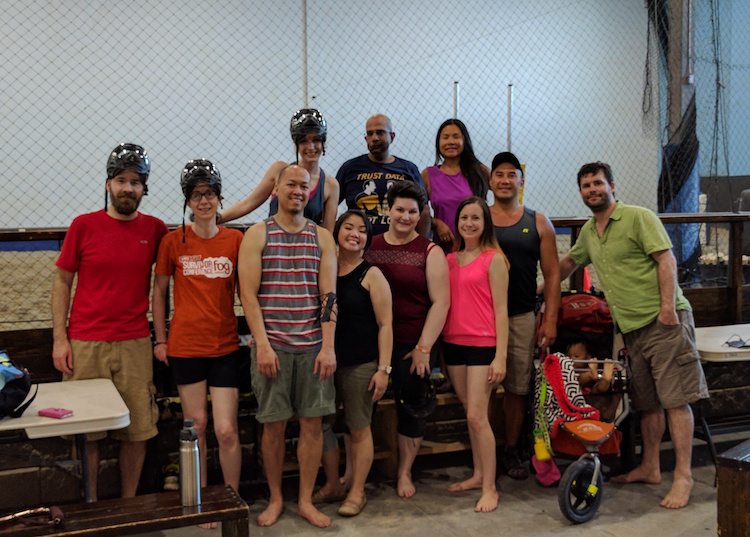 Our most recent Localife Vancouver excursion took us to 6Pack Indoor Beach in Richmond where we found ourselves on a giant sand court being instructed on how to play archery tag — what a blast!
We learned how to shoot our plastic bow and foam-tipped arrows, and then we learned the rules of the game. Basically, the game was similar to dodgeball, except we were shooting arrows at each other instead of throwing balls. It required patience, aim, and arms of iron. Seriously though, a bunch of us left with bruises on our forearms from the twang of our own bow strings; there's a reason why they say to bend your arm slightly when holding a bow!
Not everyone made it to the end due to the exertion required, but we took plenty of breaks and fun was had by all. It's wonderful that we have a group of people who understand their own bodies enough to take that break when they need it. Part of what makes Localife so special is that we surround ourselves with other people who get it and will never judge anyone for taking care of themselves, we are simply happy to see our local survivors come out and have a good time.
Hats off to our co-leader, Hannah, for coming out despite being a spectator the whole time due to a knee injury!
This event was super fun, but we are definitely looking forward to a more low-key event for our next outing. Picnics and movies are on the way, stay tuned and we'll see you there!