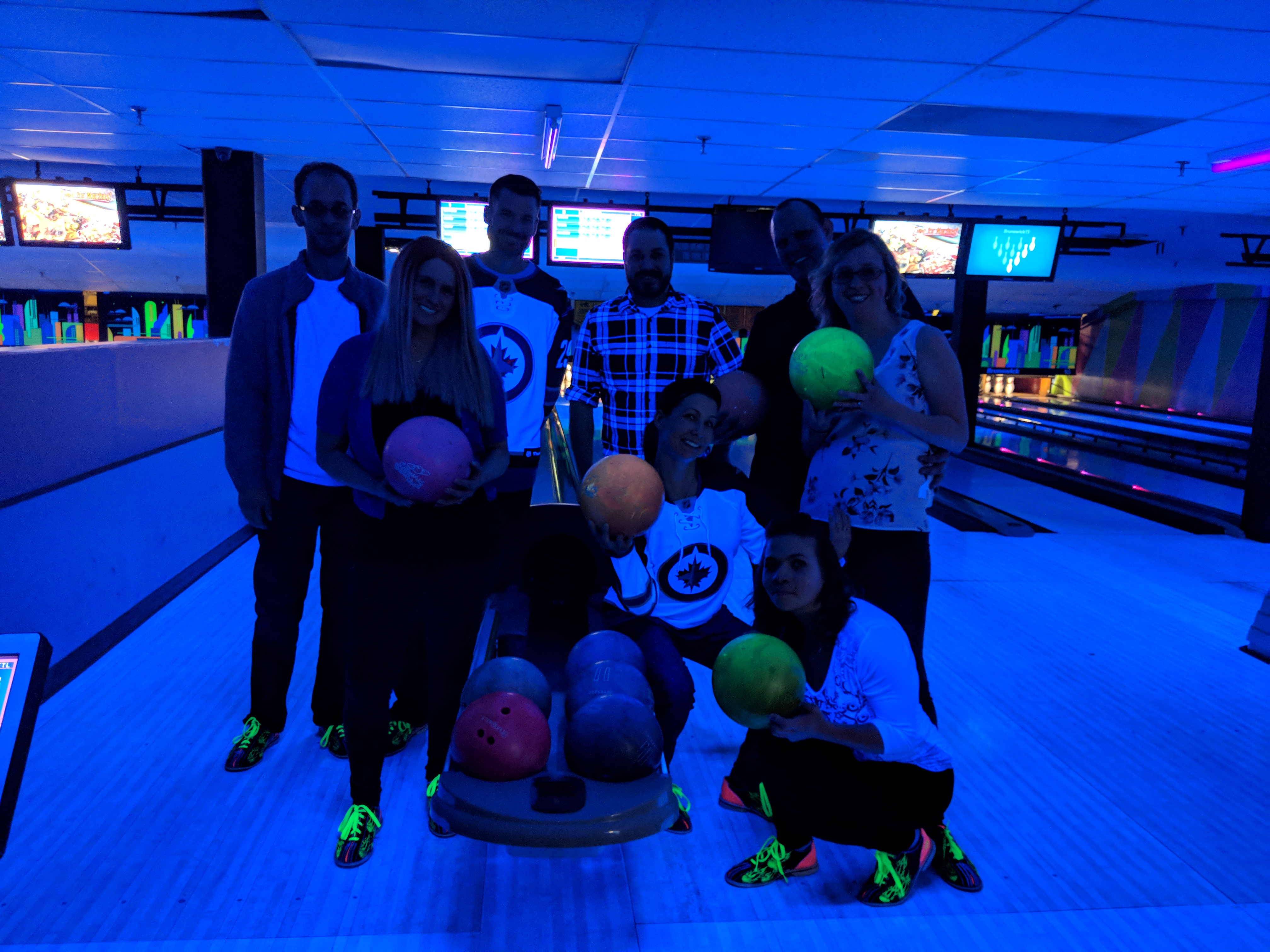 On April 20, 2018, Localife Winnipeg headed to Academy West Bowling Lanes for a night of 10 pin glow bowling. The balls were huge, but a few lucky YACCers did manage to get a strike or two.
After bowling, we headed to the lounge area to finish off some appetizers and crowd around a phone to stream the Winnipeg Jets round 1 playoff game against the Minnesota Wild — they topped off our night with a 5-0 win!
We hope to see you at our next event!