By Michelle Curtis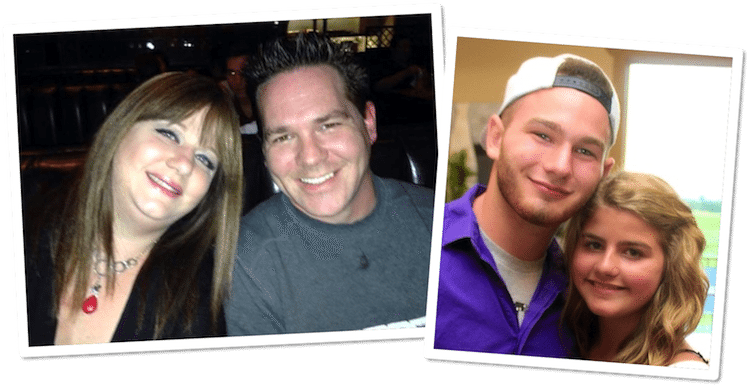 Submitted photos
Christmas 2014. Back in May, when I thought of this holiday season, I thought of work. Will I have the staff I need? Will everything go smoothly in the 14 locations I oversee? Where can I slip in shopping, kids, boyfriend, dogs, and family? I'd cross my fingers and hope my schedule wouldn't get too hectic and cause me to miss any Christmas concerts or parent teacher interviews.
As the Christmas season now approaches, my outlook has changed. I will be finished chemo by Christmas, but that is not the only accomplishment. I am looking forward to being with my family.
After diagnosis, we had to move to a much smaller place. Seventy per cent of our stuff is in a storage container — and that includes all of our holiday decorations. Normally I would be upset about this, but this year the only decorations I need are the smiles of my family looking back at me. These are the moments that matter; these are the memories we will cherish.
I am so grateful for this time. I have realized my children, boyfriend, and family must come before work. My daughter's reaction to finding out I was sick again was, "Does that mean you will be home more, Mom?" What a thought. I have missed so much while working long hours outside our home, and then many more from my home office. Even when I was home, my face was always illuminated by the glow of my work laptop.
I am working on my inner person to be a better parent, a better girlfriend, a better sister, a better daughter. I have found peace in my diagnosis, and I know there are no promises in anyone's life.
Christmas 2014 is going to be a beautiful time. I am going to soak in every moment, every smile, every laugh, and take time to taste the amazing food. I am going to teach my daughter to bake the recipes for the holidays passed down from Grandma. I am going to enjoy having my son home and just bask in my pride of what a amazing young man he has become. We endured a lot of challenges since I had him at 15, and he is an amazing, hard working, funny, handsome young man (and still my baby boy). I am going to make sure my boyfriend knows how amazing and important he is to me and my children; he is definitely my rock. My camera will be out capturing these moments, and I will make an effort to be in pictures as well.
When you are thinking about Christmas, remember every moment counts. Everything we do is a memory; make them good ones with love and laughter.