By Lesley Morrissey, community engagement manager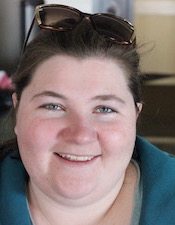 When I think of Meghan Dutton, I think of many things. I think of her work ethic (always willing to go the extra mile for Localife and anything else YACC has asked of her), I think of her beautiful smile (always welcoming and open to anyone looking to connect), I think of her commitment to the community (she has given herself to our YACC community for many years), and mostly, I think we're not saying goodbye just yet!
Meghan has been a leader of Localife Ottawa for four years (two full terms!), and it is now time for her to "retire" from this position. However, we know she will continue to be a leader among YACC for many years to come. I look forward to working with this amazing woman again and again in the years to come.
Here is a quote from one of Meghan's co-leaders (and partner in crime):

"Meghan has been a wonderful Localife leader for the Ottawa community. She has played a big part in helping to introduce new events and grow established ones. She continued to be a driving force behind improving our program and finding new ways on how we could reach more YAs. I am confident that even though her Localife leadership has come to an end, she will still be greatly involved with the community and that the best is yet to come."
– Chris Chow
Meghan, we love you. You are a very special person, and Localife Ottawa would never have been the same without you. Here's to four amazing years and even more awesomeness to come!
Are you interested in volunteering with Localife Ottawa? Send in your application by May 8, 2017!