Michelle Di Fiore recently attended Retreat Yourself Adventure; here's what the experience meant to her.

My name is Michelle, and I am a cancer survivor.
This is my reality. But I am also so much more than that. YACC's Retreat Yourself Adventure from October 6-10 allowed me to realize there is no shame, only strength, in being a survivor.
When I was diagnosed with Hodgkin's Lymphoma at the age of 22, I was your typical girl from Toronto. I had just graduated from university, I was working as a promotional model, and I was preparing to begin my master's degree. That façade came to a halt when finally, after seeing eight doctors, I was diagnosed with cancer. I was alone.
The first words I uttered were, "How is this going to impact my body? Is it going to be destructive?" I don't know why this was my first question. However, about two and a half years later I can say NO! It did NOT destroy my body! In fact, I recently climbed Gros Morne Mountain, one of my greatest accomplishments to date!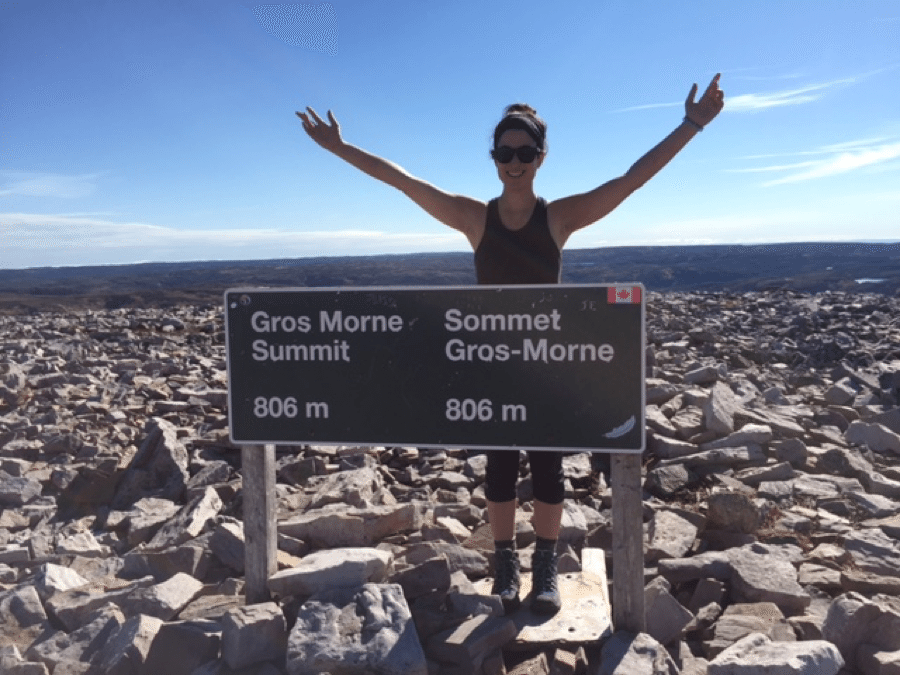 I signed up for Retreat Yourself Adventure Newfoundland and Labrador because I wanted to challenge myself on a physical and mental level. I have never travelled alone before on spiritual retreats. I have never been hiking. I have never truly stepped into the unknown. I decided this was the perfect opportunity to stop playing it safe.
I met YACC staffers Karine and Lesley and the other participants upon arrival and quickly realized the unknown does not always have to be scary. The unknown can be magical in and of itself, and this is reason enough to take that leap of faith.
The retreat is organized in such a way that there are inspirational conversations followed by physically exerting tasks. These conversations inspired me to overcome my mental obstacles. During the Gros Morne hike, I had a moment where I wanted to give up, right around the half-way mark. My mind reverted back to the space of NO, a space I had been desperately trying to escape. But I took my first step of faith. I walked onto the rocks. I took a few more steps, and with my guide, Bob, at my side, I decided I could take on this beast of a mountain!
And I did.
Upon reaching the summit, I took a second to stop, breathe in the air, and acknowledge myself for pushing past my mental hurdles and challenging my physical body. I felt a massive sense of both pride in myself and also felt the power of the community that supported my journey to the top. I realized climbing a mountain is deeply analogous to cancer. At the beginning, you feel lost and feel as though there is no way you can take on this daunting task, but you take your first step. You rally a support team. You push and trudge along. It feels as though it will never end, but it will, and that is where the magic happens. You enter survivorship and relish in that glory.
There is magic on the other side. YACC brings the magic.