Bernadette's profile was updated on March 24, 2014. Click here for the newer info.
Hometown: Edmonton, AB
What was your diagnosis? Stage 1 Breast Cancer
What school did you attend? George Brown College
What is your career goal? Find a place where I can truly make a difference
What is your occupation? Administration Guru and Photographic Artist
Your cancer experience:
How did you find out you were sick? What led to your diagnosis? Self exam, thought I felt something
What year was it? What was your age at the time? November 2010, 33.
In which hospital were you treated? Mount St. Joseph's (Initial Surgery)
At what level of education were you at diagnosis? College graduate.
What were your first thoughts when diagnosed? Are you serious?
How did your family react? Family was amazing. Of course they were shocked.
How did your friends react? Were you treated differently, or did things remain the same? A bit of both. Most friends treated me the same but some didn't.
What did your treatment consist of?
Medical side: Lumpectomy, chemo, bi lateral mastectomy, reconstructive surgery.
Non-medical side? During treatment I felt great, with the occasional sad day. After chemo was over and before my mastectomy I was in a pretty rough place.
What is your current medical status? Cancer free
How is life different for you now post diagnosis? Funny that I am in the best shape of my life, I don't let little things bother me anymore, I just love.
What is the toughest part of your challenge? How dismissive some people are. Just because I didn't/don't look sick, doesn't mean I don't have a crap load to deal with.
What was the best lesson you took away from your challenge? Life is short, life is beautiful. To embrace all experiences and just love.
What really motivated you to keep going while you were sick?
I was part of an exercise study and that got me out of bed in the mornings. The love of my family and friends really helped as well.
What are your thoughts and feelings about your illness now? How have they changed since before your diagnosis?
I think when I was diagnosed, I knew it was serious but not until I went through it, did I realize how serious. I definitely take better care of myself now and try to take care of others around me as well.
What are some preventative measures that people can take to lower their risk of having an experience like yours?
That is tough as I was pretty low risk. Just eat right, exercise, and limit alcohol intake. And do your self exam ladies!
Did you attend any support groups during your challenge?
I was a part of an art therapy pilot program. That was great, met some great people.
How are you connected with Young Adult Cancer Canada?
During an art therapy session someone had mentioned YACC.
Update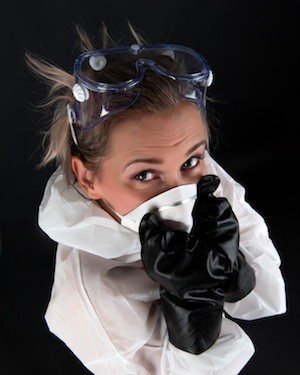 Current age: 37
Age at diagnosis/relapse: 33
Hometown: Born in Edmonton, AB, but living in Vancouver, BC
How long has it been since your last treatment? Chemo ended July 2011; last surgery was November 2012.
How are you today?
I still have some slight neuropathy in my fingers, but it has gotten a lot better over the years since finishing chemo. It just freaks me out sometimes when it happens after a long stint of not happening. I also need to work on my bone density as chemo did diminish my numbers a bit, but resistance training will fix that right up. I guess I better get to the gym!
I am definitely closer to my family, my partner, and to some friends. I want to try and do things out of my comfort zone more often and to challenge myself–life is too short!
I believe my feelings about spirituality have definitely changed, but more so lately. In some ways, I feel like I have found peace in all that has happened and will happen. I do trust in the Universe, it seems to have taken care of me pretty well so far.
I have been blessed working for an organization that understands when I may need to take time away from the office for follow up appointments or tests, or attend conferences and workshops involving cancer. It took me a while to realize how truly lucky I have been.
What are you doing today?
I am still working at the same place I started when I still had about six weeks left of chemo. My position has changed, but I still love it. I also love making jewelry, so when I am not working, I am doing something creative.
What are you goals for the future?
I hope to be able to travel to India on an annual basis and volunteer my time to help the kids in the slums. I just got home from two weeks in India, and I can't wait to go back. To make a difference on a face-to-face level is beyond an explanation in words. It can only truly be felt with the heart.
When you see yourself 10 years down the road, how does the picture look? 
Picture looks great. I will probably be married, making a difference in the world in one way or another. And hopefully I'll have a couple cats!
Do you have any advice for other survivors who may be where you once were?
Try to be kind to yourself. For a while there, I wasn't really kind to myself. Be kind to yourself and others. Find something, no matter what it is, that brings you joy and surround yourself with it.