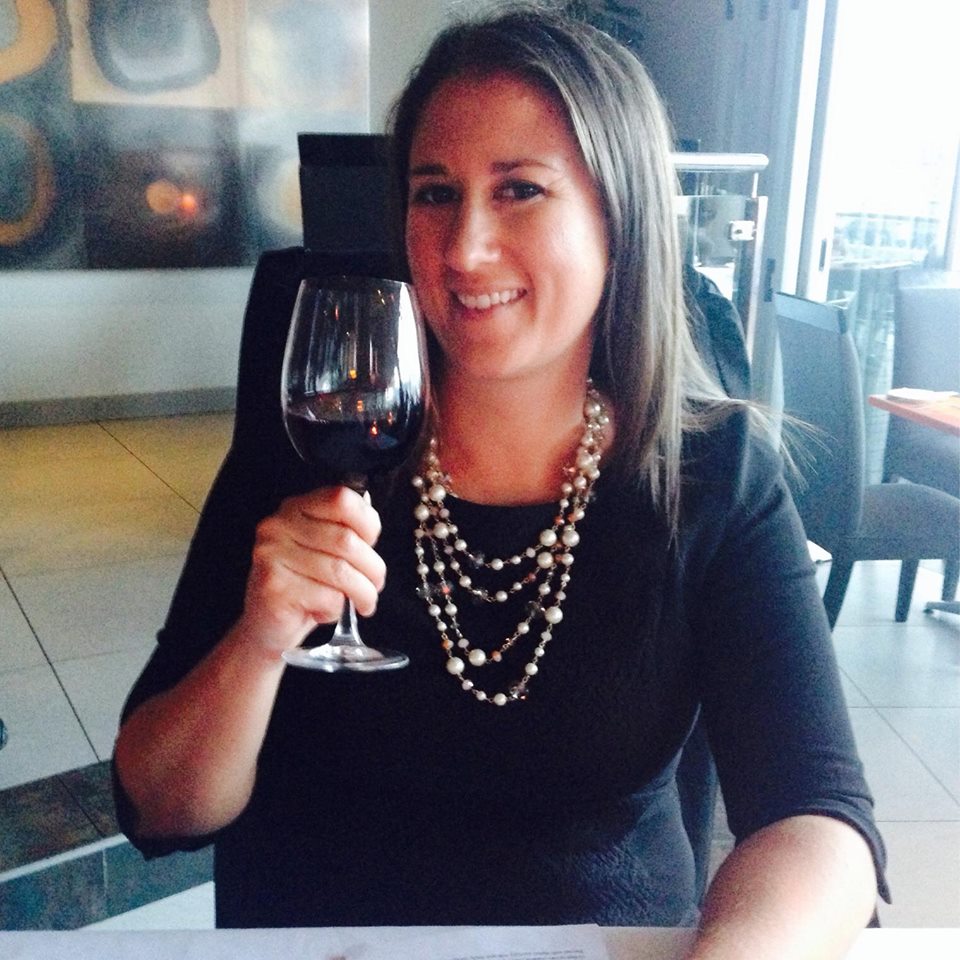 Name: Julia Baranowsky
Age: 33
Hometown: Mt. Brydges, Ontario
What was your diagnosis?
Breast cancer (invasive ductal carcinoma), stage 2A
What schools did you attend?
McMaster University (BSc in Kinesiology), Griffith University (MTeach)
What are your career goals?
I'm not so sure anymore. I am currently teaching PE overseas, and thought that is what I wanted to do for the rest of my working life, but now I'm not so sure. I am passionate about health and wellness, fitness, nutrition, and helping underprivileged people, so I'd like to do something that involves some or all of these.
What is your occupation?
High school physical education and biology teacher in international schools.
Your cancer experience:
How did you find out you were sick? What led to your diagnosis?
I was living and teaching in the Congo from 2010-2014. In March of 2014, my partner and I were going on holiday to the Seychelles. I felt a lump in my breast a few days earlier, but didn't think much of it. When we were on holiday, I felt it again, and made him feel it to make sure I wasn't going crazy. When we got back to Kinshasa, I went to a gynecologist there who did an ultrasound and referred me to get a mammogram done. My BI-RADS from the mammogram was a five (which basically means they were sure it was cancer) and I was told I needed a biopsy. I flew back to Canada four days later with all of my worldly possessions to have a biopsy done. I was told I would get the results in two weeks. Less than a week later, I was called in to the surgical oncologist's office where she told me I had breast cancer.
What year was it? What was your age at the time?
It was in May, 2014 and I was 32 at the time.
In which hospital were you treated?
Lakeridge Hospital in Oshawa.
At what level of education were you at diagnosis?
Masters
What were your first thoughts when diagnosed?
I was expecting the doctor to tell me I had cancer, but I never thought those words would actually come out of her mouth. My first thought was that I needed to tell Matt (my partner) that he needed to leave Kinshasa and come to Canada to be with me.
How did your family react?
My sister was with me in the doctor's office with me when I received the news, and was nothing but supportive of me. I lived with her and her family throughout my treatments. My family is not one to talk about their emotions, and a cancer diagnosis for the youngest child has presented many challenges. My cancer diagnosis was kind of like the pink elephant in the corner that everyone knew was there, but never really asked me directly about how I was or what I was going through. I know they were shocked, scared, angry, worried, sad, and every other emotion you can think of when you find out someone you love has cancer. I wish they would have told me directly how they were feeling.
How did your friends react?
My friends have been wonderful throughout this experience, and have really pulled through for me to provide me with the emotional support I need to help get me through this. I have friends all over the world through my travels, and it is so nice to know there are so many people supporting me. I have not had any friends act differently or distance themselves from me.
What did your treatment consist of?
I had a lumpectomy to remove six lymph nodes and the tumor, which had clear margins. After my surgery, I had eight rounds of chemo (DD-ACT) every two weeks. I also had 30 radiation treatments, five of which were a boost to the area where the tumor was located.
The side effects I experienced from chemotherapy were what I expected, but not as severe as I thought. I had body aches, nausea, my hair fell out, mouth sores, insomnia, constipation, dry skin, etc., but were all manageable. I had no severe side effects from the radiation. Long-term, I still have joint pain which is worse when I am immobile for an extended period of time. I still have hot flashes and have not started menstruating again.
Emotionally, this has been very difficult, but educational at the same time. I have learned a lot about myself as well as the people around me who play a supportive role in my life. This has made me realize what is important in life and to take time to enjoy what life has to offer.
Physically, it was a struggle at first to not be able to do the things I used to be able to do. I am a very active person and chemo took its toll on me. I have learned to accept where I am physically and to not compare me to my pre-cancer self. I am feeling stronger and stronger every day.
What is your current medical status?
Currently, I have a clean bill of health. I will be monitored by yearly mammograms.
How is life different for you now post diagnosis?
Physically, I have lost a lot of strength and endurance. Being a PE teacher, physical activity is a major part of my everyday life. It was super frustrating at first to not be able to what I used to be able to do, but I've learned to listen to my body and take it easy.
Emotionally, I have learned so much about myself and have learned how to express myself. This was a hard thing to do, because I was brought up to not talk about how I was feeling and would see myself as not being a strong person if I burdened other people with my emotional baggage. This has taught me that being open and honest with myself shows a great deal of strength in character, and that it's ok to not be ok.
I used to be a social butterfly, always making plans to go out with friends or have people over. I don't have the stamina that I used to, but I don't let it stop me from enjoying myself and having fun. I know my limits, and have realized that if I can't make it to an event, I'm not missing out and to not let it bum me out.
I had practiced yoga in the past, but during my treatments, it was the one thing that I was physically able to do, and I attribute my sanity during treatments to practicing it. It has helped give me a sense of inner peace and have found it to be a powerful tool in my healing process.
Life-wise, I am confused as to what my place in this world is. I'm not quite sure where I belong, or what I should be doing.
What is/was the toughest part of your challenge?
Having to move home where I haven't lived for 10 years was the biggest challenge for me. I felt like a stranger living back in Canada! I was living with my sister in a town I didn't grow up in and don't know anyone. I felt like I lost my sense of independence and was thrown into a lifestyle I didn't choose for myself.
What was the best lesson you took away from your challenge?
Don't sweat the small stuff. Life is too short to worry about things that don't matter.
What really motivates you?
Getting my life and independence back!
What are your thoughts and feelings about your illness now? Have they changed since before your diagnosis?
I didn't have a whole lot of time to process my illness until I was well into treatment. Within a month of landing in Canada, I had been diagnosed with cancer and had surgery to remove the tumor. I then started chemo three weeks later, so everything was a whirlwind. I think because of the way breast cancer is "marketed," I didn't really think it was going to be that bad, and I was in denial. Cancer and its treatments suck, but I have learned a lot from this experience.
What are some preventative measures that people can take to lower their risk of having an experience like yours?
Be aware of your body, and if something doesn't seem right, get it checked by a doctor. Eat well, be active, take time for yourself, stop stressing about things that don't matter, and enjoy life.
Did you attend any support groups during your challenge?
Yes, I went to a 20s and 30s support group at Gilda's Club in Toronto, and Young Hearts at Hearth Place in Oshawa. I found it incredibly helpful to be able to talk and listen to other young adults going through the same thing as I was.
How are you connected with Young Adult Cancer Canada?
The social worker I saw on a regular basis at my hospital referred me to YACC.
Are you interested in helping others facing cancer challenges?
I would love to help others!
Email connect@youngadultcancer.ca and we will put you in touch with Julia!
Want more? Check out Julia's blog, Julia's Journey With Breast Cancer.