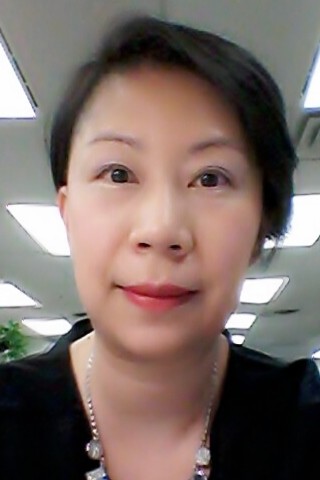 Name: Lilian Yip
Age: 36
Hometown: Stoney Creek, ON
How old were you when you were diagnosed? 32
What school did you attend? Brock University
What is your occupation? Supervisor fund accountant
Your cancer experience:
How did you find out you were sick? What led to your diagnosis?
At the beginning of February 2010, I had a cold. The cough didn't go away. I tried many cough medicines, however, nothing changed. I had a hard time sleeping with the chest pain. One day, during my regular lunch walk with my co-worker, I felt short of breath. I couldn't keep up with my co-worker. She recommended that I go to a walk-in clinic to have a look. I went, and the doctor referred me to have a chest X-ray. I crossed the street from the walk-in clinic and had the X-ray.
The next morning, a nurse from the walk-in clinic called and said the doctor needed to see me immediately. I told her I couldn't make it because I was off sick. The doctor herself called me couple hours later and told me that I had cancer. She suggested that I pick up the X-ray CD and bring it to the Toronto General Hospital emergency room so they could do a CT scan right away. I was admitted to the hospital and moved to a room at 3 a.m. I was officially a cancer patient!
I had three biopsies in one month. On April 4, 2010, the oncologist was finally able to give my cancer a name: Non-Hodgkin's diffuse large b-cell lymphoma. I didn't even know lymphoma was cancer until I Googled the term and saw images of mutated cells.
What year was it? What was your age at the time?
April 4, 2010; I was 32. I relapsed in April 2011 with the same cancer.
In which hospital were you treated?
Juravinski Cancer Centre
What were your first thoughts when diagnosed?
"What causes it?"
How did your family react?
My parents cried, and kept asking "why?"
How did your friends react?
My friends were just as shocked as me. They gave me courage and support. They came to visit and talked on the phone with me when I needed them.
What did your treatment consist of?
Six rounds of CHOP chemo (out-patient), 15 radiation treatments (out-patient), eight DHAP-R (in-patient), two stem cell transplants (in-patient).
Describe the non-medical side.
Brian Fog, depression, fatigue, moodiness, cannot multitask, more allergies, difficulty concentrating, and slower thinking.
What is your current medical status?
I'm in my fourth year of remission.
How is life different for you now post diagnosis?
I am more aware about my body. I try to eat healthy. I am more emotional. I try to support all the cancer events.
What is the toughest part of your challenge?
Dating, eating healthy, and always worrying about a relapse.
What was the best lesson you took away from your challenge?
Appreciate every moment of my life.
What really motivates you?
My parents and my dog are always there when I need them. If I am healthy, then they will be happy. If they are happy, we can spend more time together.
What are your thoughts and feelings about your illness now?
I am braver, but I am also sad to see some of my YACC friends pass away because of cancer.
What are some preventative measures that people can take to lower their risk of having an experience like yours?
I still don't know what causes my cancer, so I really don't know exactly how to prevent it. I can only say eat healthy, exercise, be positive, and enjoy life.
Did you attend any support groups during your challenge?
YACC's Survivor Conference; Wellwood's young women support group, Pink Pearl Foundation; and A Fresh Chapter Foundation. I know so many amazing cancer fighters/survivors/supporters. Their stories  taught me in so many different ways. I learned to let go, live in the moment, and enjoy life.
How are you connected with Young Adult Cancer Canada?
Barbra from Juravinski Hospital – 4F Cancer unit showed me a video from Retreat Yourself Adventure. I thought YACC only did adventure activities, and I had no interest in that before or after cancer treatment.
After I had completed my treatment and stem cell transplants, I was assigned to Laura Misko who is a social worker in Juravinski Cancer Center. She mentioned YACC again and suggested that I check out YACC's website. I was planning to go to the November 2011 YACC Survivor Conference, but I was afraid to go by myself. Also, I just finished treatments three months before, and I was too weak. Three years later, I decided to go to the conference by myself. That's how, and when, I got so attached with the YACC family.