As of April 2016 — almost six and a half years after my cancer diagnoses — I continue to be in remission and living a healthy lifestyle.
My life has changed drastically during my cancer journey; it has made me resilient and filled with gratitude. I'm actively involved in many cancer communities across Canada, volunteering my time and sharing my cancer journey as a peer supporter. My goal is to provide hope, cancer education, and survivorship tools, inspire and motivate as many people as possible to live a meaningful life.
I share my story as I travel and I have visited approximately 25 countries, rejuvenating my spirit and becoming much more cultured, and discovering where I can inspire change. In addition, I have also been cycling and running competitively, and have been victorious in crossing the finish line at 18 races in the last three years.
I've taken control of MY LIFE after cancer and I've adjusted, adapted, transitioned, and made the necessary changes to stay alive.
Exceptional patients don't try not to die, they try to "live" until they die! Then, they are successes, no matter what the outcome of their disease, because they have healed their lives, even if they have not cured their disease.
This profile was created in April 2010 and updated in April 2016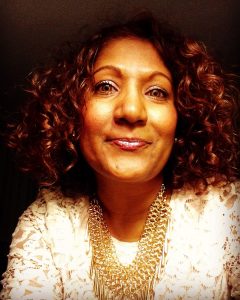 Hometown: New Westminster, BC
What school did you attend? Sprott Shaw Community College, New Westminster, BC.
At what level of education were you at diagnosis?
I've had an epic experience to be educated in four countries. Honours Double Diploma in Computer Business Concepts & Business Administration, where I graduated with one of the highest overall academic achievements at the campus with 13 distinctions. I also studied Canadian Business Law, Marketing and International Trade, International Business, and Computer & Business Management.
Do you work?
Yes, as an Accounting and Administrative Administrator.
How did you find out you were sick?
In May 2006, my health setbacks begun and I had some serious health complications. I later had numerous medical examinations and analysis, and later the results came back as negative, where several colossal non-progressive/benign tumors were found in my breast.
What event led to the diagnosis?
My second lumpectomy surgery.
What year was it?
2009
What was your age at the time? 35
What was your diagnosis?
Aggressive stage IV breast and liver cancer.
What were your first thoughts when diagnosed?
I was dumbfounded and in extreme disbelief.
How did your family react?
They were scared and astonished; but I told them to be courageous and have conviction with me. I had nothing to conceal, and I was by no means ashamed of having cancer.
How did your friends react?
Some are very supportive and showed compassion and empathy — and some are in denial! Some no longer needed my friendship and did not know how to deal with the situation because my physical appearance changed drastically.
Were you treated any different?
No, my "meaningful" friends and family became much more supportive and appreciative. I got the "tough love" and no sympathy, and all the motivation I needed to fight. I have a fantastic support team, just fantastic!
What did your treatment consist of?
Two lumpectomy surgeries, mastectomy surgery, six months of aggressive BRAVAC Doxorubicin Cyclophosphamide chemotherapy, Tamoxifin treatment, Zoladex treatment, Letrozole treatment, and BRAVCAP.
In which Hospital are you treated?
Fraser Valley/Surrey BC Cancer Agency and Vancouver BC Cancer Agency.
What is your current medical status?
I'm in remission and living life out loud!
How is life different for you now post diagnosis?
My life post diagnosis made me stronger emotionally and spiritually and more realistic and appreciative of life and everything around me.
What is the toughest part of your challenge?
Even though I live with a significant abnormality, I try to go out in this world and enjoy each day and LIVE!
What is the best part about having your challenge?
I know I am touching many peoples' lives, and I am truly making a meaningful difference and inspiring everyone around me.
What really motivates you to keep going while you are sick?
I love my life and I have no regrets. I love my family, my friends, my cancer community, and my medical professionals — these people inspire me everyday. There are tons of places I have yet to travel, too, and people I am yet determine to meet or must cross paths with. These are the important things that inspire me each and every day to be realistic and keep fighting a brave fight. "Never lose focus on what your objective is to achieve it!"
What lessons or messages have you taken away from your experience?
NEVER GIVE UP, you must have HOPE AND BELIEVE IN YOURSELF!
I know I am also allowed to be fearful, angered, and vulnerable at times. I know I will be faced with daily fear and uncertainty and I may sometimes lose hope, but I will always have a new and better day where I will rediscover my hope! I believe in building back the immune system, changing your lifestyle, faith, miracles, spirituality, good intention, the power of prayer and karma.