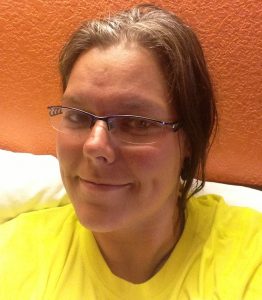 Age: 37
Hometown: Calgary (well born there, moved all over central Alberta, now in Red Deer)
What was your diagnosis? Colorectal cancer
What school did you attend? Youngstown High School
What is your career goal? Working for the Government of Alberta helping people with disabilities.
What is your occupation? Service Coordinator for Disability Services
Your cancer experience:
How did you find out you were sick? What led to your diagnosis?
I had just gone through a transormational year when I was first diagnosed with cancer. I was working out and lost over 165 lbs, I attempted to get pregnant and succeeded. Then, three months into pregnancy I started getting sick; everyone thought it was morning sickness (just severe) but I was hospitalized for a week at one point. I was not able to have a bowel movement (for months) and it was getting worse. My water broke in my fourth month of pregnancy, causing a miscarriage. I had to deliver my son, Archer. Within two weeks I was back in the hospital with extensive back pain and I was still unable to have a bowel movement.
They did a CT scan and said I must have diverticulitis, so I went to the surgical floor. They performed a colonoscopy. The colonoscopy found my cancer. I was then moved to a hospital with a surgeon who specialized in colorectal cancer and he removed the cancer.
What year was it? What was your age at the time?
This was July of 2012 and I was 34-years-old
In which hospitals were you treated?
My diagnosis was at the Foothills Hospital in Calgary, but I was moved to Peter Lougheed as I needed a doctor who specialized in colorectal cancer, and the two at Foothills Hospital were on vacation.
What were your first thoughts when diagnosed?
At first, I was like "cancer?" My wife at the time had already given me a death sentence, so I felt I had to stay positive and help my friends and family deal as they came to visit me. I think the morphine helped because I enjoyed the company and laughed a lot with my friends. I just thought maybe the death of my son-to-be, Archer, had a purpose now! He helped them find my cancer, and I held on to it being a good sign.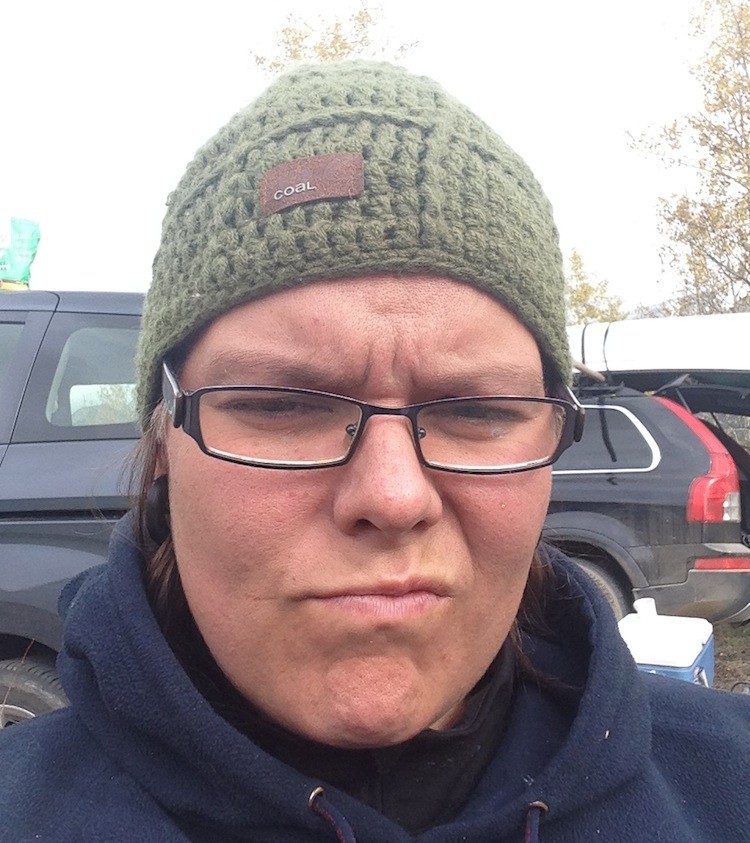 How did your family react?
My family was strong in front of me, my mother slept in my hospital bed with me the two nights before my surgery. Some family stayed away as other friends and family came out of the woodwork to be there and support me. My family has always been there through the good and the bad times, and in the bad times we are closer than ever. I know it was hard on them but they managed to see me through and became my reason for moving from Calgary to Red Deer (just to be closer).
How did your friends react?
It's funny, because at first I thought they were there for me — coming to visit and sending cards. When I got home, I was a bit of a mess as that is when I realized all the crap I went through, and it hit me and felt very alone. I felt that I had been abandoned by everyone.
When you are in that dark cloud, it is easy to think your friends don't care, but everyone has lives and they go on. I didn't know what to ask for, or how to ask for help, so they were left in the dark by me. Most of my friendships have been the same (since I got my own head out of my butt). I did however meet some great people through YACC and Survive and Thrive that helped me talk about the "crazy" turn of events in my life, and helped me process!
What did your treatment consist of?
Lucky for me, my cancer was found at stage one and I only lost two-feet of bowel and part of my rectum, no chemo or radiation required. I don't have a colostomy bag, and now I get colonoscopies every six months because I am a grower of cancerous polyps. The prep work for the exam is not fun, but I do enjoy watching them cut out the polyps and seeing the inside of my intestine (small joys, I guess).
It took a long time to with my emotions, and I still struggle with the deaths in my peer support group, and scanxiety. I struggled with being off work, not having energy, leaving for appointments, not being able to have children, divorce of my spouse, but my support group got it.
What is your current medical status?
I am cancer "FREE" I guess, my colonoscopies show polyps every time and they are cancerous, but they are removed. I live for each day.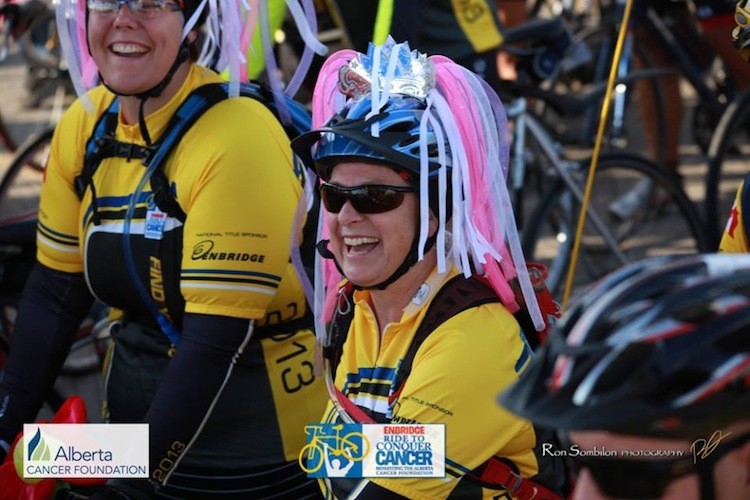 How is life different for you now post diagnosis?
I am not sure if it was the cancer, loss of a child, divorce, or flood of all those things that made me change my life. As I said, I was already trying to make a healthier Sandra before I got pregnant but then everything happened, and I left my wife, moved to another city with my job, found an amazing woman with two amazing boys, and am thankful every day that they are in my life and I am closer to my family.
What are some preventative measures that people can take to lower their risk of having an experience like yours?
Seriously here, if you are having bowel problems (blood, weird stools, etc.), tell your doctor you want a colonoscopy. They may refuse, but go to another doctor. It takes at least a year to get a colonoscopy, so ask to be on the list while you exhaust all the other tests. This is a disease that typically affects those 65-years-old and up, and doctors are hesitant to refer younger people, but colorectal cancer is 99 per cent curable if caught in time!
How are you connected with Young Adult Cancer Canada?
I went to the "Welcome To Cancer" seminar that Foothills Hospital has where I was told about the Karma House through Wellspring. They introduced me to YACC. I went on a ski trip and found out about Retreat Yourself that was happening at Lake Louise, and went to that. I met many awesome people and also found out about Survive and Thrive where I went on the kayaking adventure. I found my new self through these people and the talks we had, and I could not — would not — be where I am today without all of them! Thank you!
Are you interested in helping others facing cancer challenges?
I would definitely be up for this challenge! I hope to help people through my story and when I have time through fundraising for YACC!
Please email connect@youngadultcancer.ca if you would like to be put in touch with Sandra.