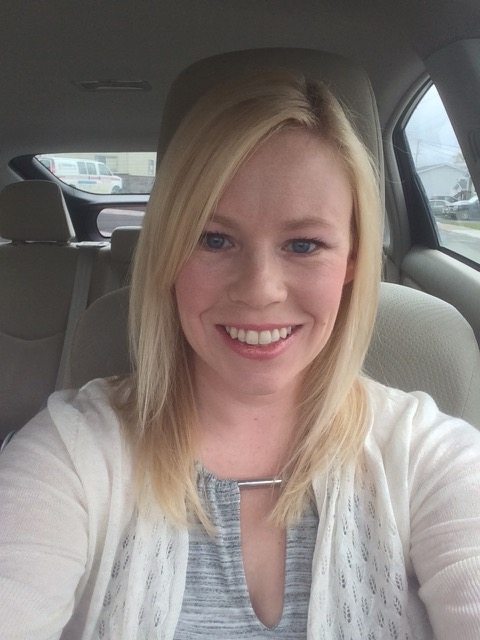 A little bit about you:
Name: Susan Ralph
Age: 35
City: Port de Grave, NL
What was/is your diagnosis? Breast cancer
What year was it? What was your age at the time? 2015, 34-years-old.
What is something you've done that you're really proud of?
I moved to San Francisco to start my nursing career once I completed my nursing degree. I have since moved back to NL, but moving away at a young age allowed me to learn how to function independently.
What is a top item on your life to do list?
To travel the world.
What are your hobbies?
Being active (gym, hiking, running), cooking, and reading
Your diagnosis:
What was your life like before your diagnosis?
Very busy, but very fulfilling! Mom of two small girls, full time nurse, and any extra time spent with family and friends.
How did you find out you were sick? What led to your diagnosis?
I found a lump in my breast while I was showering. I then had an ultrasound arranged which was followed by a biopsy and ultimately being diagnosed with breast cancer.
What were your first thoughts when diagnosed? 
What do I have to do to beat this? I thought how fortunate I was to find it at a seemingly early stage (still awaiting pathology).
In which hospital are you treated?
St. Clare's
What did your treatment consist of? 
My treatment thus far has been surgical. I opted for the double mastectomy. I'm still undergoing my recovery from the same, but I have always maintained a positive attitude as I feel that will help my healing process. While I was looking at the incision post operatively, I couldn't help but think how strange it looked. I don't miss having breasts at this point, but that may change further down the road. And, there's always the possibility of reconstruction to consider.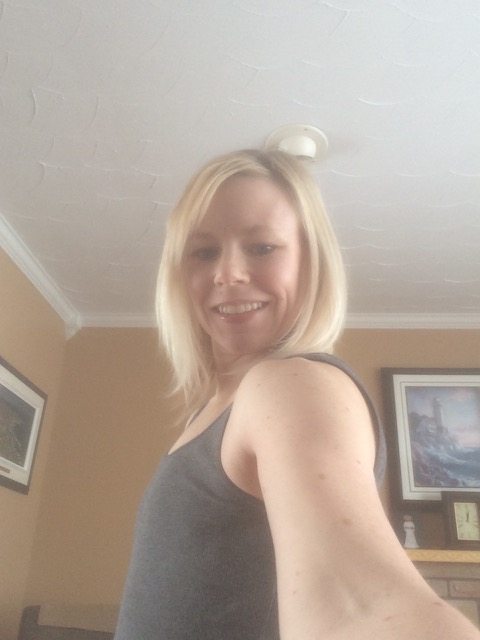 Life after cancer:
How is life different for you now post diagnosis? 
Physically, I'm anxious about getting back to my routine of physical activity. That's been one of the biggest adjustments, not being able to do something active every day. Emotionally, I'm the same old me. I have found that I tend to be the one to cheer up the people closest to me who are affected by my diagnosis. I use humour as a coping mechanism.
What is/was the toughest part about having cancer as a young adult?  Telling my children. My eight-year-old had a better understanding, but was much more affected emotionally. My five-year-old doesn't really understand, but is very curious about the fact that I no longer have breasts.
What really helped you to keep going while you were sick? 
Having contact with all of my family and friends. I have had a tremendous amount of support.
What kept you/keeps you busy during treatment?
Reading, adult colouring books, and getting out for light walks whenever I can.
How are you connected with Young Adult Cancer Canada? How did it happen?
I saw a link for an event taking place, and I thought it would be a great opportunity to connect with people going through similar experiences.
The issues:
If you have children, how has your diagnosis affected the way you parent? Do you have any tips for other parents on talking to their children?
Since I told my children, I've been very open and honest with them on a level that they can understand.  I've encouraged them to ask any questions that they may have, and when they asked to see my incision after my surgery, I showed them.
How has your cancer experience affected your body image, and your relationship to your body?
I was once very critical of my own body. The year before I discovered that I had cancer, I decided to work more towards feeling healthy and feeling good about myself to the best of my ability. I think that has helped with my body image post surgery. I'm ok with my body and am learning to dress to fit my new body shape. I don't let my body shape define who I am as long as I'm treating it in a healthy manner.
Resources and recommendations: 
Which books would you recommend?
The Rosie Project by Graeme Simsion and Love in the Time of Cholera by Gabriel García Márquez.
Stay in touch:
Are you interested in helping others facing cancer challenges?
I would love to help in any way possible!  I can be contacted by email.
If you would like to get in touch with Susan, please email connect@youngadultcancer.ca and we'll forward it along.