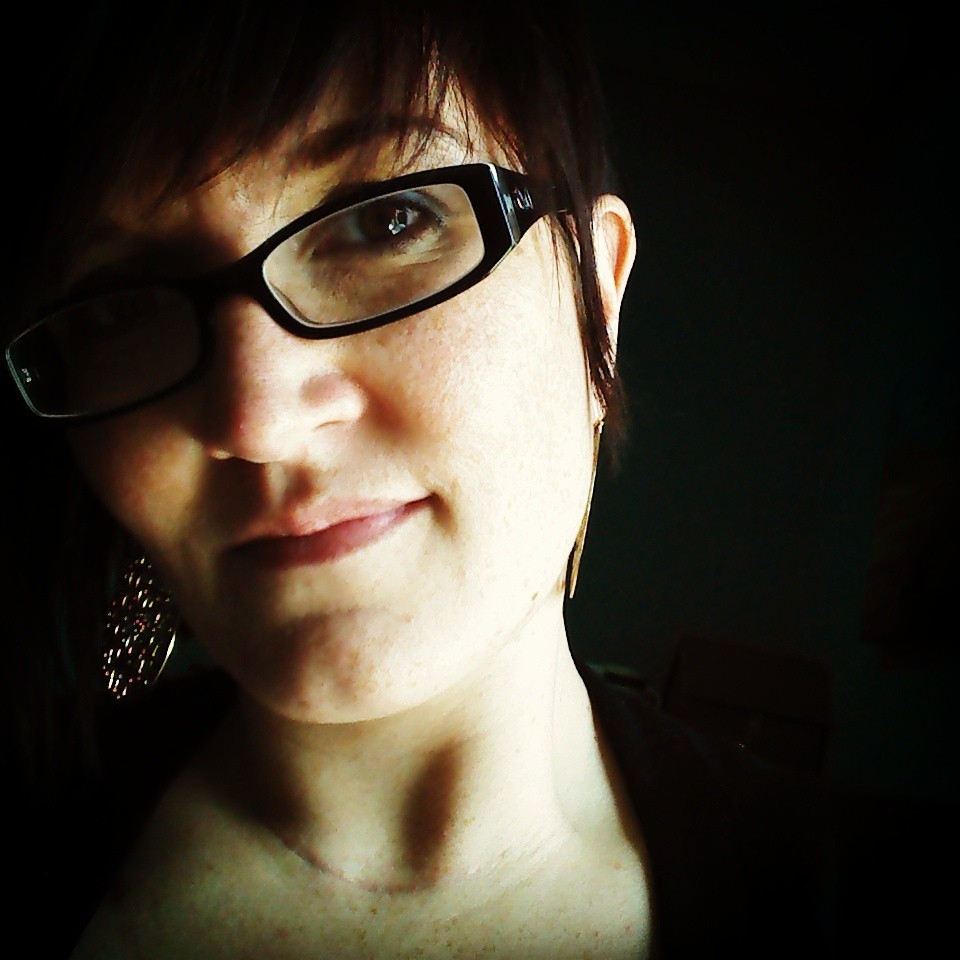 Name: Tabitha Stokes
Age: 32
Hometown: Clarke's Beach, NL
What was your diagnosis? Tall cell variant papillary thyroid cancer
What school did you attend? Memorial University
What is your occupation? Church office administrator
Your cancer experience:
How did you find out you were sick? What led to your diagnosis?
For a while I was really exhausted and had a lot of neck pain, but I just figured that it went with trying to keeping up with a baby and a toddler. I also had a lot of sore throats, where it felt like a cracker or chip was stuck there. It was very uncomfortable swallowing, but I pushed it off, thinking it was my sinuses acting up.
In the spring 2014, my husband and I changed family doctors, and she wanted to meet us and our two girls to go over family history. It was then that I disclosed that I had a few relatives who had thyroid issues. Being a very prudent doctor, she wanted to begin routine check-ups, so I went for blood-work, which then led to having an ultrasound. From there, two nodules were found on my thyroid, so my doctor sent me on to an ENT specialist who performed a fine-needle aspiration biopsy, which came back to be positive for papillary thyroid cancer.
What year was it? What was your age at the time?
I was diagnosed in November 2014; I was 32.
In which hospital were you treated?
St. Clare's Mercy Hospital in St. John's, NL.
At what level of education were you at diagnosis?
Bachelor of Arts (English major/Linguistics minor)
What were your first thoughts when diagnosed?
I tried to mentally prepare myself the best I could before heading in to hear the results. I was actually pretty calm and cool when my ENT told me the results. Once I left his office, things started to hit me. I wasn't sick, but knowing I had cancer in my body was a surreal and numbing feeling.
How did your family react?
Most everyone was quite shocked to know of my diagnosis, but they have all been very supportive. My husband has been my rock from the very start.
How did your friends react? Were you treated differently, or did things remain the same?
Some friendships have strengthened; I've rekindled old acquaintances, made new friendships, and made new connections from all of this. A painful truth however, is that some have backed away. I feel sometimes that I am looked at in pity. I don't look sick, I don't feel sick, but there have been times that I've been treated like I'm sick.
What did your treatment consist of?
I had to have countless blood work, ultrasounds, five fine needle aspiration biopsies, surgery to remove the full thyroid and 17 lymph nodes, a special low-iodine diet, radioactive iodine treatment, neck and body scans.
In January 2015, I underwent surgery for a total thyroidectomy. Previous to this, the extent of my surgery was unknown. In December 2014, I had a neck ultrasound, to check out surrounding lymph nodes; there were a few that looked quite suspicious. I had a biopsy on the lymph nodes, but the results were inconclusive. One lymph node that was highly questioned was located directly behind my jugular vein. Because of this, my ENT didn't want to put me through another biopsy, but would look at it when he performed the surgery. It was very unsettling not knowing the extent of my condition.
Through surgery, they removed 17 lymph nodes (thankfully cancer wasn't present). I had complications from the surgery from the removal of some lymph nodes (a fat duct was nicked). I was placed on a zero fat diet in order for things to heal. Normally, after a thyroidectomy, you would be out of hospital within a couple of days. I was there for a week, then sent home with a drain in my neck for another couple of weeks.
Mid-February, I was told the results of the testing that was done on my thyroid. My ENT told me that there are about eight to ten different types of papillary thyroid cancer. Of those, there are a couple that are more concerning than others. I had one of those. Tall Cell Variant is that exact name of my particular type of thyroid cancer. I have been told that I will have to be followed regularly to make sure that the cancer doesn't come back.
I had to have radiation iodine treatment at the beginning of April, which resulted in having to be in isolation for five days. I am currently playing the waiting game to hear the results of my body scan, and to know if I will need more treatment.
After my diagnosis, not only was I physically exhausted, but I was emotionally and mentally exhausted. Since the surgery, my emotions have been everywhere. I feel like I'm on a roller coaster, not knowing when it will be over. Not knowing if I have cancer anywhere else is a thought that is usually at the forefront. Other than the minor issues I had before being diagnosed, I generally felt fine. Because I am without a thyroid, I am now on Synthyroid everyday for the rest of my life. It's a pill that will help to regulate everything that a "normal" thyroid should do. I have my good days and my not so good days. It's all a healing process.
What is your current medical status?
Ongoing
What is the toughest part of your challenge?
It's been really tough hearing that my cancer was the "good" kind. I've had a lot of guilt knowing that I had the "better kind," and it has taken a toll on me mentally and emotionally.
What was the best lesson you took away from your challenge?
To never take a minute of life for granted!
What really motivates you?
First of all — ME! I still have lots of life to live. Secondly, my husband and my two girls.
How is life different for you post diagnosis?
Life isn't all that different. I'm trying to keep a positive outlook on it! I do have my days where I can't explain the slump that I'm in, but I'm working on that. I have prayed A LOT, prayed for strength to face each new day and each new struggle. My faith and trust is what's bringing me through.
What are your thoughts and feelings about your illness now? Have they changed since before your diagnosis?
I remember when I was diagnosed, and for a while after, I couldn't really explain to anyone who asked how I was doing/feeling. I remember telling friends and family, and laughing through my explanation, while they were visibly upset for me. I couldn't comprehend that I had cancer, and everything that was going to follow. Initially I was numb! However, I am trying to look at my struggles as a part of my life's story. This is me! This is who I am! I'm proud of the noticeable scar on my neck; it's a chapter of my story, and everyday that I see it, it's a reminder of the strength that I didn't know I had.
What are some preventative measures that people can take to lower their risk of having an experience like yours?
Definitely to not ignore your family history. My cancer was caught very early, and I have been told by my doctors that I would have faced a much different battle if it went undetected for a couple of years. I can't say how grateful I am to have such a thorough family doctor.
How are you connected with Young Adult Cancer Canada?
Actually, the night that I was diagnosed, I couldn't sleep (go figure!), and I remembered a friend of mine, Kathy Stock, who went through her own battle a couple of years ago. I regularly seen her various posts on Facebook about YACC, so at 5 a.m., I sent her an email. Since then, I could sense how supportive YACC is, and I'm truly thankful to her and the others that I have spoken with from YACC.
Are you interested in helping others facing cancer challenges?
Yes.
Please contact us at connect@youngadultcancer.ca if you would like to reach Tabitha, and we'll put you in touch!